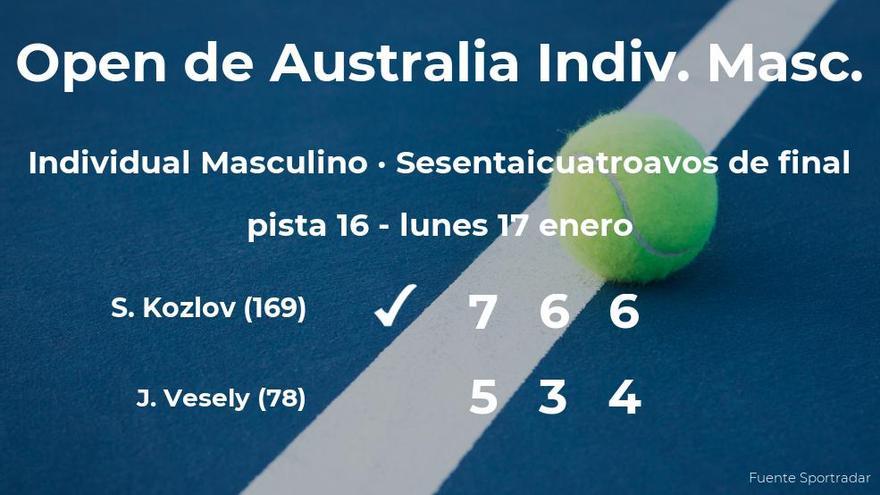 stefan kozlov, American, number 169 in the ATP, won in the sixty-fourth final of the Australian Open by 7-5, 6-3 and 6-4 in two hours and forty minutes Jiri Vesely, Czech tennis player, number 78 in the ATP. After this result, Kozlov will be in the 32nd final of the Australian Open.
Likewise, the American had a 69% effectiveness in the first service, committed 7 double faults and achieved 73% of the points on serve, while his opponent had a 60% first service and 4 double faults, managing to win the 64 % of points served.
The American will face each other in the 32nd finals with the winner of the match between the American tennis player Brandon Nakashima and the Italian player Matteo Berrettini.
The celebration of the tournament melbourne (Australian Open Individual Masc.) takes place from January 9 to 30 on an outdoor hard court. A total of 236 players participate in the tournament and a total of 128 reach the final phase among those who have qualified directly, the winners of the rounds prior to the championship final and the invited players.