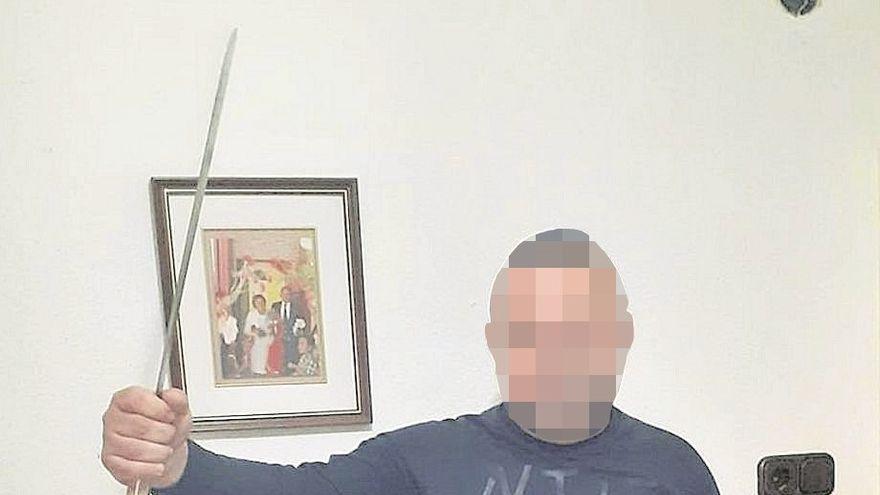 Quietly having a drink with a friend in a bar in Zaragoza and suddenly a young man who has just entered believes that they are trying to flirt with his partner and, without saying a word, sticks a knife in the leg Such a gratuitous attack took place last Wednesday and, after a police investigation, the suspect could be arrested.
The attack occurred around 11:15 p.m. Los Delfines bar, located on Calle Santander, in the Zaragoza neighborhood of Delicias. The victim was inside the establishment having drinks with a girl when, suddenly, RT, a 34-year-old Romanian with 17 antecedents to his credit From robbery with force to fraud through ill-treatment, he entered the same place with his girlfriend.
For a short time the four remained inside without speaking to each other because they did not know each other, despite being compatriots and neighbors of the area. At one point, as far as he could tell The Newspaper of Aragon, The aggressor approached the other young man and surprisingly stuck a knife in his entire leg. Two deep, clean cuts. All while he yelled angrily at him that this was happening to him because he had seen him look at his sentimental partner and "he wanted to flirt with her."
After that, RT and his girlfriend ran away without the Citizen Security Brigade of the Superior Police Headquarters of Aragon that was urgently transferred to the scene could arrest the suspect on the spot. An ambulance from 061 also came and evacuated the victim to the Lozano Blesa Clinical University Hospital to sew up the wounds that caused significant blood loss. His life was not in danger, although one of the cuts was a few millimeters away from affecting the femoral.
An investigation was immediately launched by the Homicide Group of the National Police to try to identify, locate and arrest to the aggressor. They found him two days later when he was walking along Valencia Avenue around 11:30 am.
It was not difficult for the agents to recognize the suspect since the first information from the witnesses agreed that he was a man of strong complexion, Romanian, and that part of his face had been burned with some type of acid. Soon they also got a recognition from a photo posted on social media (appears illustrating this news) in which he wielded a large knife.
The National Police Corps had him on file for his extensive criminal activity, establishing the Homicide Group a device to try to stop him that paid off on Friday. The man was placed at the disposal of the Court of Instruction number 6 of Zaragoza, whose titular magistrate, acting on duty, agreed to the immediate entry into prison of RT A search for judicial breach also weighed on him.
This attack occurred in a week that began with a murder in the Arrabal by a Spanish man of his roommate and ended with the attempted attack of a Romanian homeless person on another with an ax in Las Fuentes. In parallel, a Moroccan refugee cut the back of another young man who lived with him in a sheltered apartment in San José. He used a piece of pottery, after the knife he held was taken from him. He is in jail.