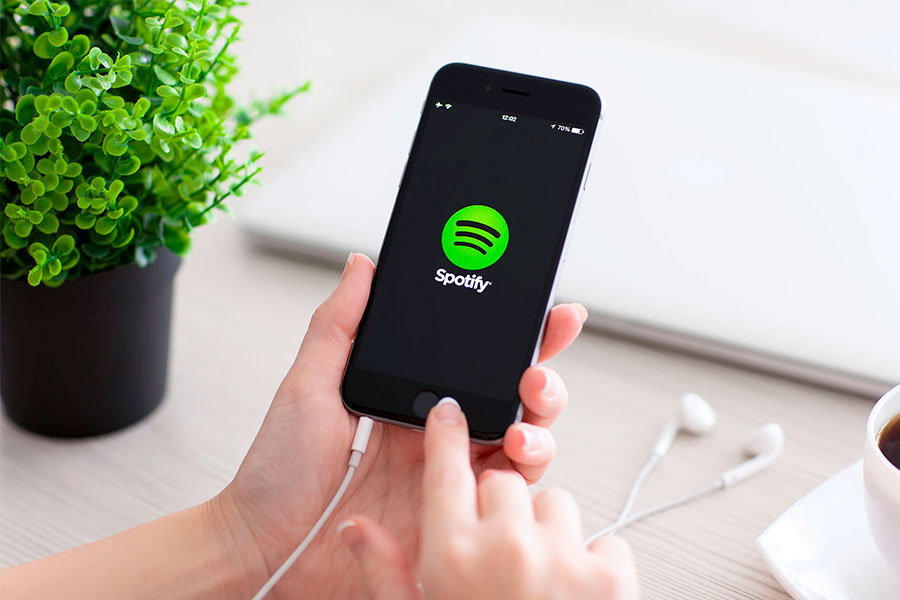 Currently, Spotify already has more than 365 million users globally.
Spotify is not only the most used music streaming platform, but now seeks to join the NFT boom with a new feature for artists.
In a world where music is no longer consumed on the radio and in traditional distribution channels (CD's, cassettes, etc.), Spotify leads the market with more than 365 million registered users.
This, of course, is not news, as it is known that the Stockholm platform has been the most popular and, above all, the one with the greatest reach for years.
With all this data in its favor, it is not surprising that Spotify continues to build its strategies in the universe of audio content, although now it seems to have another bet with which it begins to join the increasingly growing trend of NFT.
According to what has been reported in some media, the platform is testing a new feature that will allow artists to share their collections of NFTs to their followers/listeners.
"Spotify is running a test where it will help a small group of artists promote their existing third-party NFT offerings through their artist profiles. We routinely run a number of tests in an effort to improve artist and fan experiences. Some of those tests end up paving the way for a broader experience and others serve only as important learning."mentions the Music Ally medium.
At the moment, according to what is reported, only collectibles from artists such as Steve Aoki and The Wombats are available, and it is a function that is only available to some Spotify users.
Instagram, like Spotify, also bets on NFT
At the moment, NFTs continue to set trends and the conversation in digital plansdespite the fact that there are still many doubts about it, although it is a fact that its popularity and presence are gaining ground more and more and various companies are beginning to see it as an important business to explore.
A few days ago, confirmed by CEO of the social network, Adam MosseriInstagram confirmed that it would also implement a feature so that content creators can share their NFT collections in the different sections of the platform, including direct messages and Instagram Stories.
"This week, we begin testing digital collectibles with a handful of creators and collectors in the US, who will be able to share their NFTs on Instagram. There will be no fees associated with posting or sharing a digital collectible on IG. See you next week!"Mosseri wrote in a message posted on social media.
NFTs on Instagram?

This week we're beginning to test digital collectibles with a handful of US creators and collectors who will be able to share NFTs on Instagram. There will be no fees associated with posting or sharing a digital collectible on IG.

See you next week! ?? pic.twitter.com/VuJbMVSBDr

— Adam Mosseri (@mosseri) May 9, 2022
Today, there are already some NFTs that have become collectible and these are coming out more and more; NFT of various themes that, given this, a group of businessmen already imagine an entire industry around them.
In the case of Spotify, this idea had already been rumored since March.at a time when the company posted some job offers focused on blockchain and NFT technology.
In fact, according to what said media reports, users mentioned having seen a survey on the Stockholm platform about what they think about NFTs.
Now read: