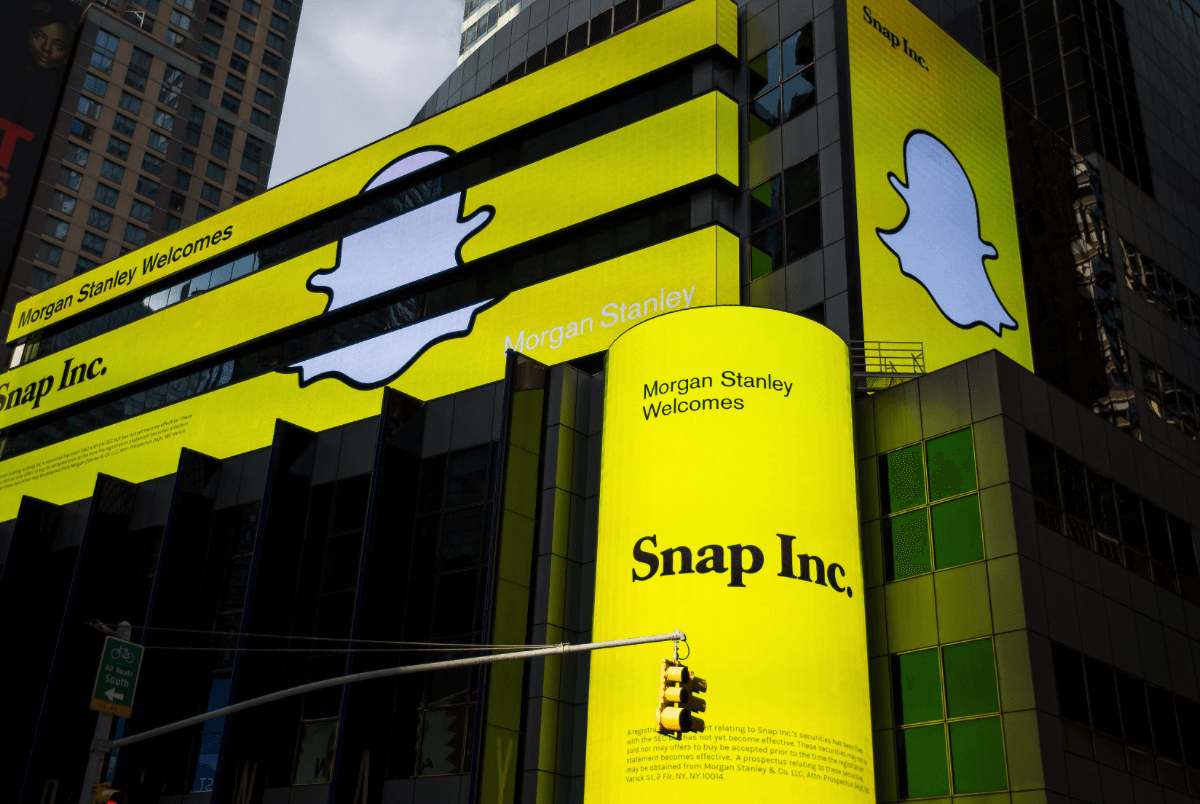 Snap warned on Tuesday that its revenue and earnings will be very poor this year.
Snap shares fell 30% in premarket.
The roles of Meta Platforms and Pinterest were also hinted at.
A change in earnings forecasts for the last fiscal quarter caused shares of Snap Inc, the company behind the white ghost social network, to plunge 30%.
That's right, the company that gets most of his income from advertising on Snapchat, he's in trouble, in line with the complications that other companies focused on the management of social networks, such as Meta Platform (Facebook) and Pinterest, are having.
Snap shares collapsed 30% in the premarket this Tuesday, March 24 after the firm warned that its earnings for the quarter will not be encouraging at all.
In the note to investors, he attributed the problems to a "sharp decline in the market in general".
"The macroeconomic situation has deteriorated more than expected and faster than anticipated."
That's how crude is the text that Snap shared with investors and financial analysts.
It also said that its revenue and profit for this quarter ending in April fell "below the low end" that the forecasts of 30 days ago anticipated and that there were not good expectations for the remainder of 2022.
Snap stock crashes
How could it be otherwise, given the recognition of a real crisis in Snap's finances, the company's shares collapsed overnight and the premarket shows 30% below the close of Monday, May 23.
The shares were worth $15.75 and went on to sell for $6.75.
The problems are common in other firms that are also focused on social networks as their main business, such as Meta, the largest social media group on the planet, whose shares fell 9%.
Pinterest was also hit hard: its shares lost 15%.
The price of shares of Alphabet (-3.5%) and another giant, Amazon (2.3%) also fell.
Nasdaq futures also fell.
Snap's CEO, Evan Spigeltold his employees in an email that the company is slowing down hiring and told them about a wide variety of issues.
"Like many companies in the sector, we are facing high inflation and rising interest rates, shortages in the supply chain, changes in network regulation policies, the impact of the conflict in Ukraine," he listed.
Just a month ago, Snap had forecast fiscal second-quarter revenue growth of 20% over the same period a year earlier.
Now read:
Unexpectedly, Target shares plunge 20%: nobody saw the disaster coming
Foxconn, the biggest iPhone maker, is in trouble: This we know