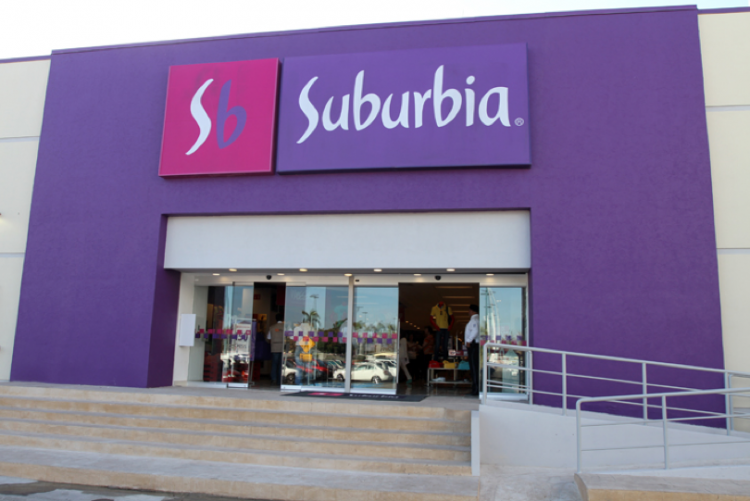 Keeping you informed of the most important things that happen in the industry and in all the economic sectors that make it up is essential, especially when it comes to decisions that directly impact the pocketbook, reputation or experience of brands and their consumers; For this reason, Merca2.0 allows you to obtain the best information of the moment in order to always be one step ahead.
---
Mexico
Suburbia starts "small payments" scheme. As strong competition for department stores such as Elektra or Coppel, the chain belonging to the Port of Liverpool this year began to roll out its new payment scheme in weekly instalments with which it seeks to strengthen its financial offer of long-term subscriptions, known mostly for doubling the total amount of a cash purchase with interest. There are 21 pilot stores that started last year and Suburbia calculates that by the end of 2022 80 more units will be added, so that in 2023 its 190 stores in national territory will already grant this credit offer to consumers.
Multiplica acquires the startup Lite. Multiplica, a consulting firm specialized in designing and building relevant digital experiences for companies, just acquired the startup Lite, specialist in digitization and automation of business processes. After working together as partners for a year, the Lite team finally joins Multiplica's global organization with a range of behavioral process design, digitization and robotic process automation (RPA) services.
---
USA
Snapchat enters the electronic commerce of the hand of eBay. Snapchat users can now share eBay listings directly in the app's instant posts. The automated eCommerce label can be used when a user submits a creative snap to their story or directly to their friends, allowing the recipient or viewer to tap this option to return to the listing directly in the eBay app. The social network is rolling out a new set of augmented reality content creation and buying tools aimed at social commerce, including several that further build on its Lens platform.
Hyundai will invest an additional $5bn in robotics. The South Korean group Hyundai Motor announced that it will increase its investment by 5 billion dollars in robotics and autonomous driving technology plans that it has been implementing for some time in the United States along with the construction of a new electric vehicle plant. The move by South Korea's largest automaker is focused on elevating the firm as a leader in North America's electric auto sector and moving toward global emissions neutrality goals.
---
Spain
Amazon raised investments in Spain up to 48 percent. The large e-commerce company contributed to the coffers of the Spanish State a total gross income of 6 billion euros in 2021, which is 11 percent more compared to the 5,400 million euros registered in 2020, according to company statements Collected by Europa Press. In addition, the multinational promised to reach 25,000 permanent employees in the European country by 2025.
They open the first underwater bar in the world. Madrid is home to the new Neptunia Pubmarine immersive experience by Hendrick's, a concept designed to celebrate the launch of Hendrick's Neptunia, a gin inspired by the deep sea and developed based on marine botanists. The partnership between the Scottish distillery and the environmental organization Project Seagrass has gone around the world as it is unique in its kind, since commercially it reflects innovation and socially it contributes to the preservation of biodiversity with investments that seek to prevent the effects of climate change.