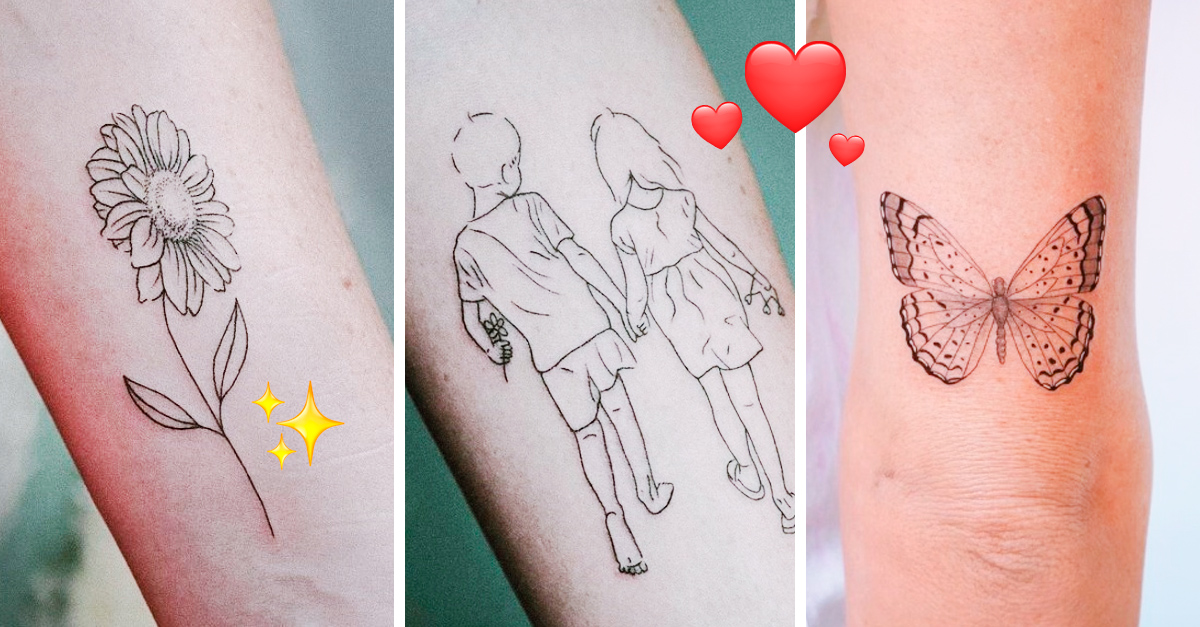 Getting a tattoo can be a complex and difficult decision, because you have to think about exactly where you are going to put it, which tattoo artist to go with and, most importantly, what design you want to put on your skin permanently. Also, a tattoo can have a very personal meaning or represent something that you simply like a lot.
But how much can it hurt? Although it is true that it depends on where you put it, for example, it hurts a lot on the ribs, the type of design you choose also influences, and the noblest are those with a fine line or a single stroke. Here we show you 15 examples of this type of tattoos so that you can finally cheer up and get one without so much pain.
1. Some very feminine flowers
2. Sunflower is one of the most popular
3. You can become one with your best friend
4. On the back they look super sexy
5. A lemon for the tacos
6. A breathtaking Egyptian beauty
7. Combine two of your favorite things
8. Single-stroke ones look amazing.
9. With a very special meaning
10. Inspired by poetry or yourself
11. Butterflies are a classic
12. A little heart to start
13. A painting or Squid Game?
14. A bouquet to dedicate to mom
15. Or a portrait of your childhood