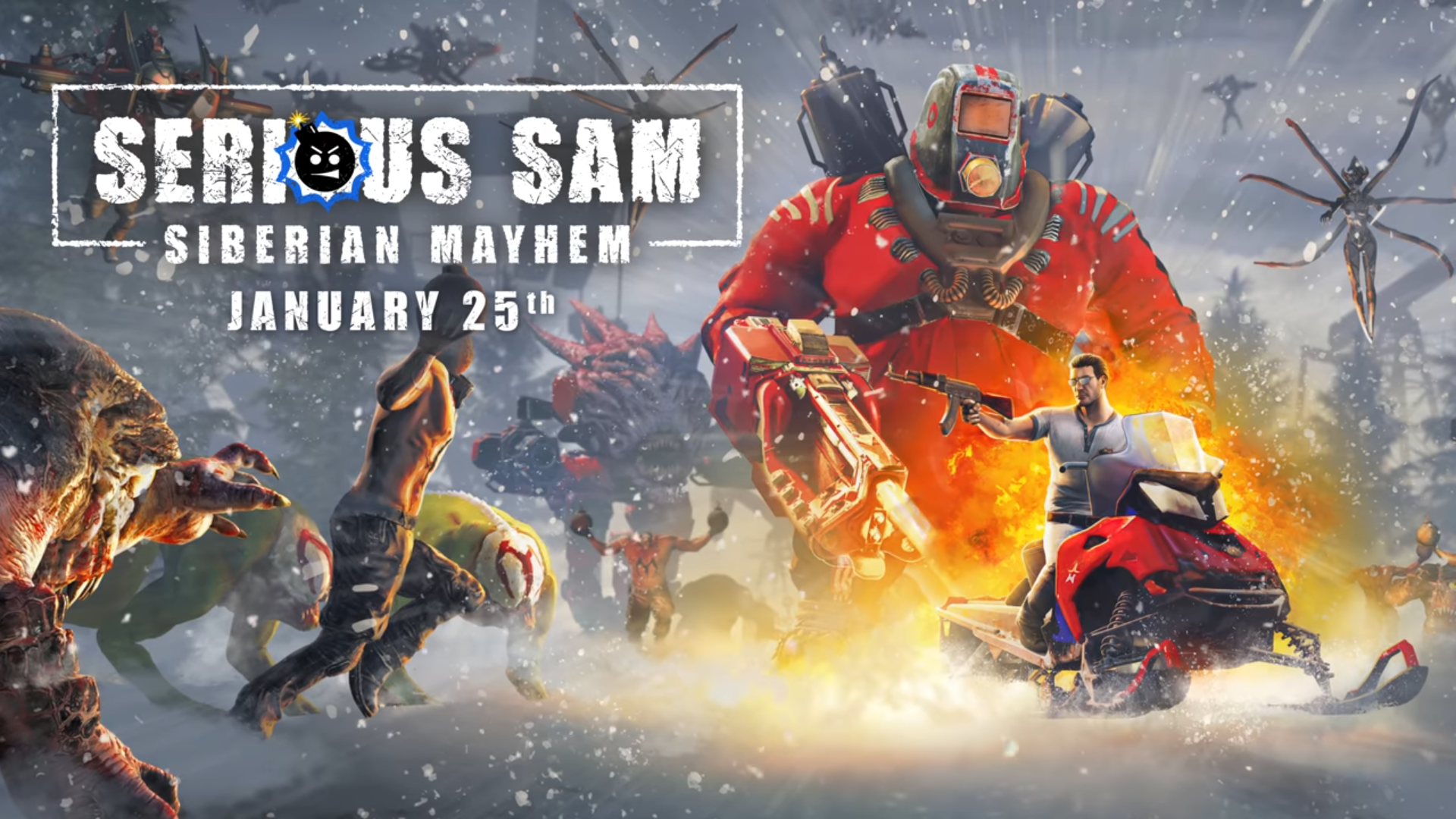 Indie developer Timelock Studio and Serious Sam 4 developer Croteam have teamed up to download the standalone expansion Serious Sam: Siberian Mayhem on Sam 'Serious' Stone's ongoing adventures. The cold winds of chaos will blow on Steam later this month when Serious Sam: Siberian Mayhem launches on January 25.
Explore the vast Russian landscapes in five massive new missions along the Arctic coastline, desolate forests, abandoned villages, and a chilling ghost town. A new group of dangerous enemies and bosses joins the Horde, including some of the most advanced and intimidating creatures the all-holy FPS series has ever seen. Load up new weapons like the experimental crossbow or jump on vehicles ranging from snowmobiles to giant mecha.
Serious Sam: Siberian Mayhem took an unusual path, starting as an ambitious project by the Serious Sam community modding team (Timelock Studio), which quickly became a standalone expansion under the guidance of Croteam.
Serious Sam fans can pre-order Serious Sam: Siberian Mayhem on Steam today, and owners of Serious Sam 4 they will receive a substantial discount on pre-sale or post-launch.
---

Next PostACER launches new gaming NOTEBOOKS with the latest CPU and GPU

---
---