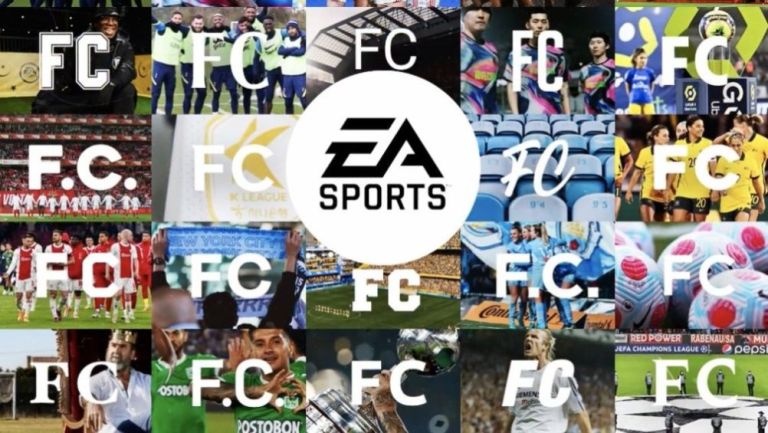 Various media report at least 100 layoffs after separation of EA Sports from FIFA.

Not long ago it became official that this year the latest title in the "FIFA" saga will be released: FIFA 23

Electronic Arts will present its new video game next year: EA Sports FC.
Hundreds of layoffs is part of the result that has left the separation of EA Sports from the International Federation of Football Association (FIFA).
Not long ago it was officially announced that Electronic Arts broke its relationship with the highest soccer body worldwideThis, after rumors spread about the company's intentions to carry out said action.
Thus, through a statement, EA confirmed what was already known:
"The introduction of EA Sports FC will not affect any current EA Sports global soccer games, and EA and FIFA are excited to deliver the best and most expansive EA Sports FIFA later this fall."explained Andrew Wilson, CEO of the company.

"For almost 30 years, we have been building the world's largest football community, with hundreds of millions of players, thousands of athlete partners and hundreds of leagues, federations and teams. EA SPORTS FC will be the club for each of them and for football fans around the world.".
For its part, FIFA has not stood still and, in fact, announced that it would be launching its own video game for next year.
Split from FIFA causes several layoffs at EA
Now, this decision by EA has not ceased to surprise, despite the fact that, for months, it had already been talked about. Now, the users of the video game are the ones who are looking for answers about the future of the saga that, at the moment, it is known that the last FIFA title will arrive this year (FIFA 23) and by 2023, EA Sports will be debiting FC.
Today, what is known is that, in addition, this decision will generate a major crisis within the American company.
According to some media reports, Electronic Arts is laying off many of their workers through their emails, stating that, so far, at least 100 EA employees have been laid off days after announcing its separation from FIFA.
Said site revealed part of the content that can be read in the alleged mail that Electronic Arts is sending to its employees:
"We continually evolve to provide better experiences for our fans and we are improving our support model. To reduce complexity and increase our efficiency, flexibility and scalability"reads the letter sent by Joel Knutson, vice president of customer experience at Electronic Arts.
EA in trouble?
This year, although it is true that the FIFA saga will see its latest title, the video game will have the World Cup exclusively for its users; However, something that will also mark FIFA 23 is the loss of more licenses, especially a very strong one for its Latin American audience: Liga MX.
Recently, it was revealed that Liga MX was sold exclusively to Konami, so eFootball will now feature Mexican teams in a major blow to the American company.
"We are proud to have LIGA BBVA MX as partners and the opportunity to bring our fans in Mexico and the United States closer to their favorite clubs through eFootball. As partners, we will work collaboratively with the league to bring the best to our respective audiences." Konami expressed through a statement shared on social networks.
? #RELEASE

The LIGA BBVA MX and KONAMI, a leading Japanese video game company, announce a historic exclusivity agreement for the eFootball franchise
?https://t.co/Als3e4iwfZ pic.twitter.com/eJIvfIv7OY

– Liga BBVA MX (@LigaBBVAMX) February 4, 2022
Now read: