Sonic Frontiers promises to be released at the end of this my year.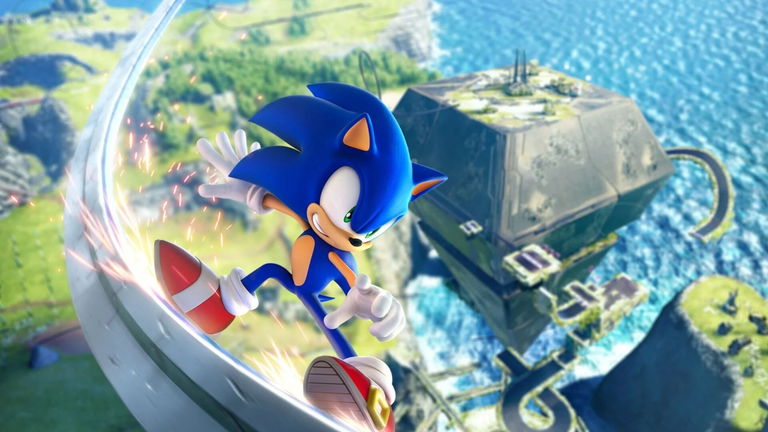 After showing in depth the aspect of sonic frontiers Last June, SEGA received numerous criticisms about whether it should delay the release of the new blue hedgehog game to improve its quality. However, once again, the company has had to deny that this is necessary.
This last time was at a first quarter briefing for the fiscal year ending March 2023, where Sega Senior Executive Vice President Koichi Fukazawa and Executive Vice President Makoto Takahashi, They denied that the company is even considering postponing the game's premiere. "We do not consider postponing the launch at this time", they answered forcefully.
"Sonic is a core title that we will sell for the long haul going forward, and we will continue to strengthen it as well starting in the next fiscal year.". In fact, executives also noted that expect the success of Sonic: The Movie 2 to have a positive impact on the sales of Sonic Frontiers as "with the previous movie, sales of Sonic titles grew and Sonic's licensing business was also positively affected".
Sonic Frontiers, a revolution for the saga
Sonic Frontiers will be released later this year on Xbox Series X/S, Xbox One, PS5, PS4, Nintendo Switch and PC, promising to be a game that will revolutionize the saga by presenting an open world reminiscent of The Legend of Zelda: Breath of the Wild with lots of exploration and combat. However, the blue hedgehog will also go through levels with mechanics rescued from his most classic adventures. Thus, it promises to be a very varied game and a campaign of considerable duration.
Everything indicates that Sonic Frontiers will reveal its date at Gamescom's Opening Live Night, where the presence of the game is confirmed. Will this revolutionary game for the saga be a success?