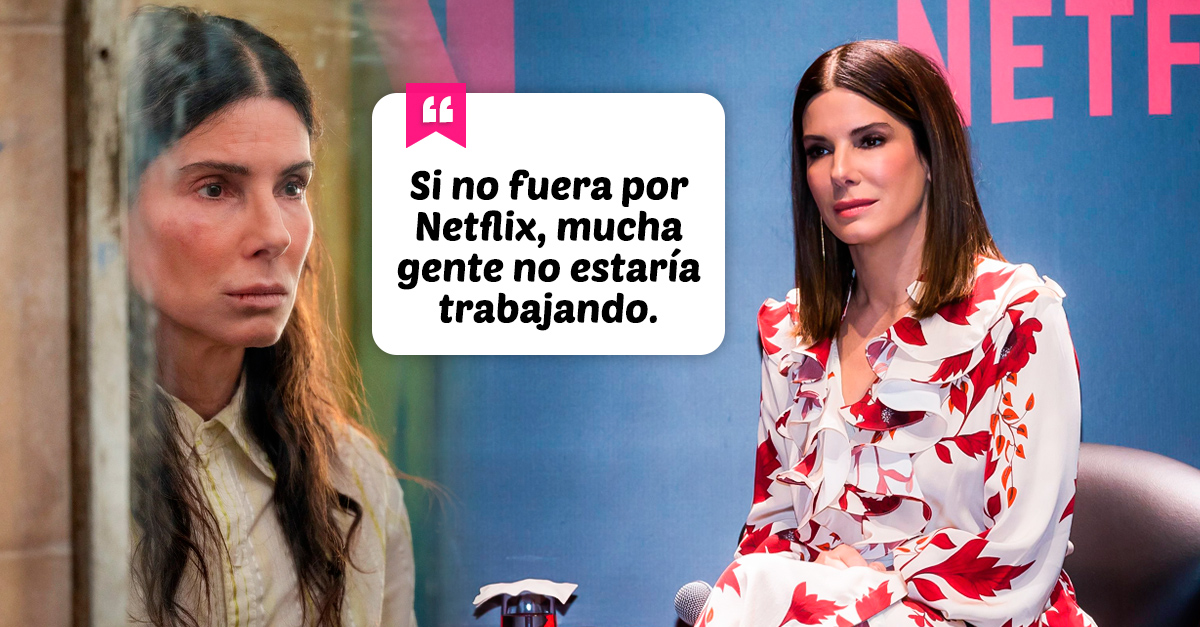 Sandra Bullock is undoubtedly one of the most established and successful actresses in Hollywood and she shows no signs of stopping anytime soon. From the resounding success of BirdBox In 2018, the actress has continued to bet on working on Netflix productions. Her most recent tape is Unforgivablewhich became the most watched movie on the platform until Red alert dethroned her.
Apparently, the actress has had a very positive experience working with the production company and has nothing but praise for them and the way the streaming It revolutionized the entertainment industry.
The impact of Netflix
In an interview with The Hollywood Reporterthe actress spoke of the impact that Netflix has had on the careers of veteran actors and the platform they offer so that all kinds of stories can come to light.
On Netflix they are kind and good with the actors and filmmakers. If it wasn't for Netflix, a lot of people wouldn't be working. Their stories would not be told. There are projects of many nationalities that would not have existed 10 years ago.
It is true that, for a long time, American productions have dominated global entertainment. That is a long way from changing, but Netflix has made many international productions easily accessible to audiences around the world.
In recent years, many of the platform's most successful projects have not come from Hollywood, such as Squid Game (South Korean production), Lupine (French production) and The Money Heist (Spanish production). This diversity of stories enriches our experience by doing something as simple as sitting down to watch a series.
Stories that bring people together
In addition, the actress highlighted the importance of the diversity of stories that are told and the impact they have in a world whose population is increasingly divided.
['Squid Game'] It is one of the most popular projects, but I have seen many productions from other countries, stories told by people of different nationalities, and ten years ago we would never have had that. Never. This makes people feel closer, you know? Because society is more and more divided and yet, we have these platforms that allow us to see all these stories and realize that we are not so different.
Longevity in Hollywood
But that's not all, because Sandra, who is 57 years old, spoke of another very important aspect that she has discovered when working with Netflix, and that is that due to their productions, many actors can continue working even though they are no longer young.
This is a particularly strong problem for actresses, who, no matter how brilliant their careers, struggle to find roles after a certain age, since we know how much the industry reveres youth.
Who would have thought that I, as a woman, would still be working at this point in my life? Most likely he was already in the cow pasture.
Sandra has previously spoken about the difficulties women face as they age. In 2015 she said that she often attacks women for things as simple as their appearance or their age.