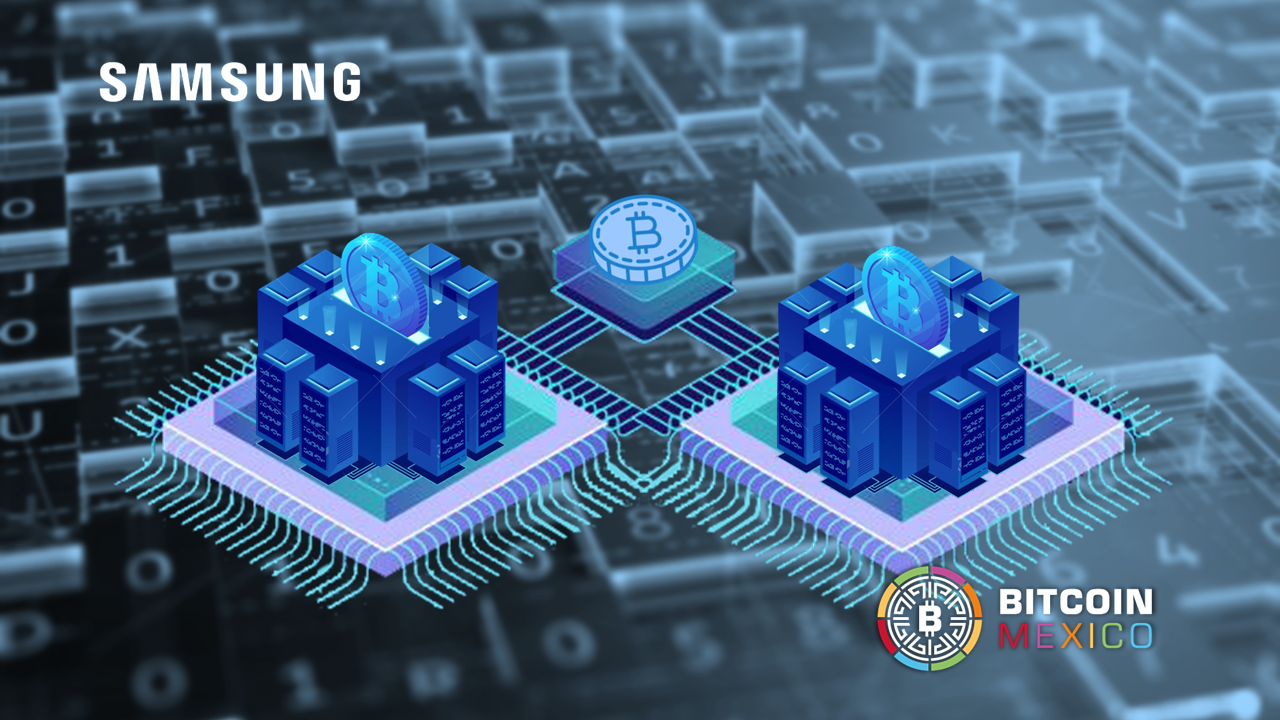 It is believed that these could operate at a higher speed and with less power consumption.
Samsung's first customer will be the well-known ASIC manufacturer PanSemi.
Despite the fall in the market and the red numbers that have been seen for weeks, many companies do not lose sight of the long term and continue to believe that cryptocurrencies will be an important part of the future.
In the last few hours, important news emerged involving one of the most important technology companies in the world: Samsung.
According to various reportsSamsung is in trial production of 3nm chips, which could be used to mine Bitcoin. It is believed that these could operate at higher speeds, with more transistors and with less power consumption, which is the great criticism of environmentalists.
Samsung forms alliance with ASIC
Samsung's first customer It will be none other than PanSemi, which is a Chinese manufacturer of Application-Specific Integrated Circuit, SO C, for its acronym in English (in Spanish it is translated as integrated circuit for specific applications). Nor is it ruled out that soon Qualcomm joins, American company that produces chipsets for the so-called CDMA and W-CDMA technology.
ASIC is a hardware designed for a specific utility as opposed to GPUs, which are used for mining but are not designed exclusively for it. Mining ASICs are not used for anything more than that, so they exploit their full potential in a single function.
Although the initial test will be with PanSemi, the possibility that Qualcomm will also use it is due to the fact that in the past it had given Samsung an order to create 4nm chips with the same functionality.. These, due to production problems, were scrapped in February and are currently being worked on by Taiwan Semiconductor Manufacturing Company (TSMC).
New proposal for 3nm and 4nm chips
Samsung's proposal is gate-all-around (GAA): the chips will have gates on all four surfaces, which is a groundbreaking development. At the moment, no processor uses more than three surfaces and that is the FinFET. With narrower doors, reports indicate there could be better energy control.
"Reports suggest this could result in a 45% reduction in area and a 30% increase in efficiency if trial production is successful."accurate Bitcoin Magazine.
Meanwhile, the 4nm that has TSMC behind it will reduce the size of the semiconductor, which would also contribute to low power consumption. Like the Samsung project, it would improve speed to make more advanced hardware.
BTC ASIC miners lowered their price
With the loss of value of Bitcoin, many miners also lost interest in acquiring BTC in this way. For this reason, ASIC machines are at a price that they have not had since January of last year.
In full bullrun, ASIC miners reached a maximum price of $120 per TH/s output. After the expulsion of its miners from China, the price fell and today is at the bottom.
What is the current market value? It is in the line of $55 dollars, and some specialists consider that there could be a greater decrease. With increasingly poor rewards, the miners do not see the activity as profitable and decide to seek new horizons.
Samsung, with a longer-term perspective, continues its tests to make mining machines more and more efficient. If the tests give the expected results, it could mean a breakthrough in every way.
You might be interested in: