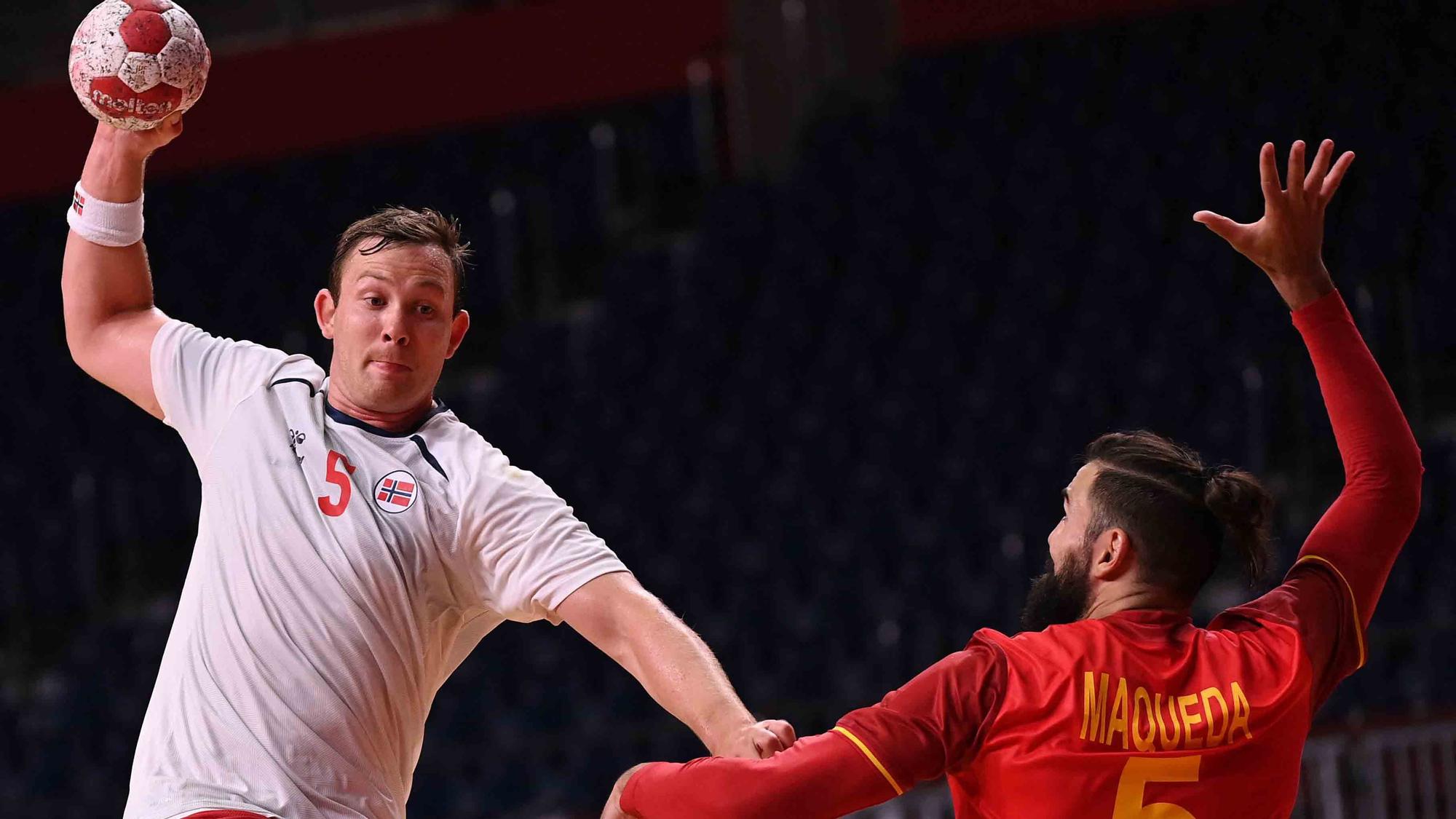 The Spanish team is completing a practically perfect European in its ambitious goal of achieving its third consecutive title to emulate the milestone that Sweden achieved between 1998 and 2002. And that difficulties are becoming the 'leitmotif' of a team whose dwarfs continue to grow for resorting to this saying popular.
Hispanics already lost three days ago to two fundamental pieces Ian Tarrafeta and Joan Cañellas for an inopportune positive, although there are teams more affected by the pandemic such as Germany or the Netherlands.
Well, Friday's agonizing victory over Russia has led to a new casualty, that of the veteran Antonio García for muscle problems.
At least, Jordi Ribera will already be able to count on a Dani Sarmiento just landed in Bratislava who will bring quality, commitment and… fresh legs, which are much needed.
Together with Denmark, Spain is the only team to have won all five of its matches., which allows him to have two bullets to access the semis: this Sunday at 6:30 p.m. against Norway (bronze two years ago) and on Tuesday at half past three in the afternoon against a Poland without points or options.
tough rival
With the confidence that victories against rivals as complicated as Sweden (32-28), Germany (29-23) or Russia (26-25) have given them, the Hispanics once again face a Norwegian team that they beat in the quarterfinals of the last World Cup (31-26) and in the group stage of the Tokyo Games (28-27, with a penalty goal by Aleix Gómez with the clock at zero).
The great Scandinavian proper name is Sander Sagosen. The talented center-back who already postponed the 'tenth' Barça Champions in December 2020 in the ranks of Kiel with a great match crosses the Spaniards' path again.
However, he is not alone. Not much less. And it is that Norway has a great team in which figures of the stature of the left winger Sebastian Barthold (Aalborg), the left back Erik Toft (Mors-Thy), the right winger Kristian Björnsen (Aalborg), the renowned right back Harald Reinkind (THW Kiel) o Christian O'Sullivan (Magdeburg), a central defender who combines talent and power.
The rhythm will play a decisive role, with the duel between central defenders Sagosen and O'Sullivan against a sensational Agustín Casado and Sarmiento on the Spanish side. If Spain imposes its defense and can run, it will have many options. On the other hand, if you have to attack in static it will cost a lot.
Iceland makes life difficult for France
With multiple casualties, among which is the former Barça player Aron Palmarsson and with a reduced bench due to the covid, Iceland has given this Saturday a lesson to the almighty France (21-29).
And it did so led by two sensational players as right backs Omar Ingi Magnusson with 10 goals (already He drove Barça crazy with Magdeburg in the last Super Globe final) and Viggo Kristjansson with nine (Stuttgart).
Without the blaugrana azulgrana Ludovic Fàbregas (low due to an untimely flu) and with a single goal from Dika Mem, the defending Olympic champions had no reason to avoid a defeat that greatly complicated their qualification for the semifinals.
The Denmark's hard-fought victory 27-25 against Croatia which is now out of options and in which the azulgrana Luka Cindric scored two goals after his confinement leaves the Scandinavians one step away from the fight for the medals… and France will have to suffer a lot.