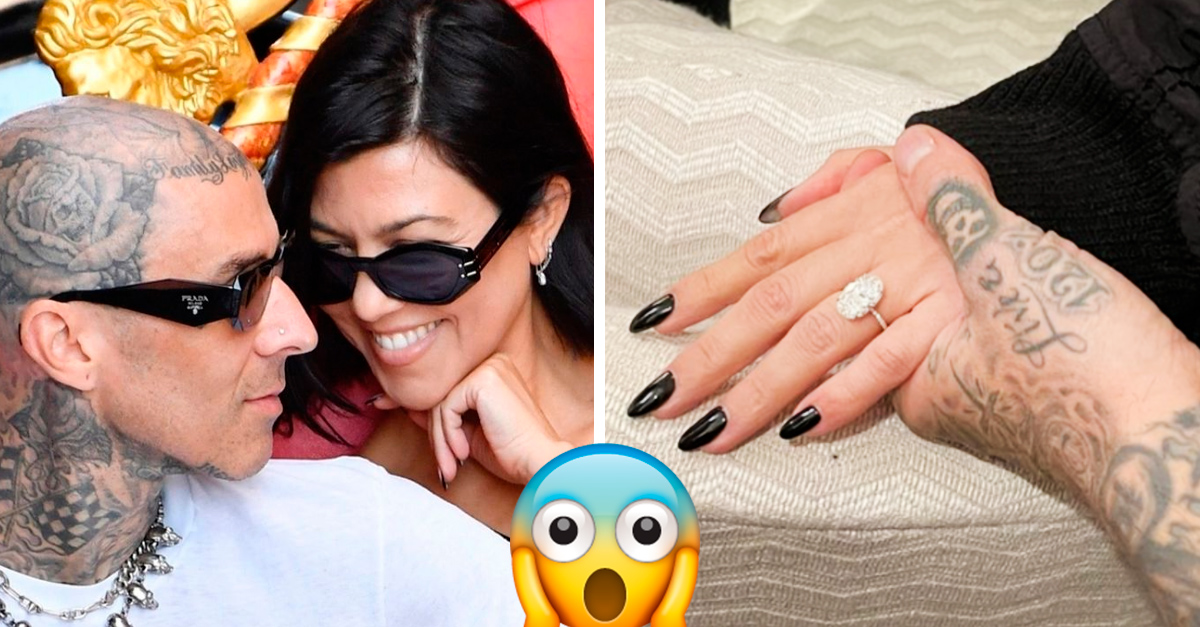 After getting engaged six months ago on a beautiful California beach, Kourtney Kardashian and Travis Barker are officially married! It seems that the couple took advantage of their stay in Las Vegas to attend the Grammy Awards ceremony, as they said "yes" in front of the altar, complete with an Elvis impersonator officiating the link!
Sources close to the couple revealed to TMZ that the wedding took place at 1:30 am on Monday, a couple of hours after the Blink-182 drummer's musical performance at the Grammy Awards. Apparently, the pair of lovebirds forbade the venue from taking photos of the ceremony, as they made sure to bring their own photographer and security personnel.
Everything indicates that Travis and Kourtney arrived at the chapel with a marriage license that they presented to the owner of the place, who was also the witness of the link. To make matters worse, the couple chose the Elvis Presley impersonator to declare them husband and wife. A classic wedding in Las Vegas!
In addition, it seems that the newlyweds have plans to celebrate their love in a big way, because this will not be the only ceremony they will have. There will reportedly be "several" celebrations later with their family in attendance.
It is worth mentioning that this is the first time that Kourtney says "Yes, I do", because she never married her ex Scott Disick despite having three children together. However, this is Travis's third marriage. His first wife was Melissa Kennedy, whom he divorced in 2002, just nine months after they were married. Years later, in 2004, the drummer married Shanna Moakler, but filed for divorce after almost two years together and they divorced in 2008.
Recall that the couple got engaged last October at a beachside hotel in Montecito, California. Although it is not known if they already had plans to get married or if they got carried away by the euphoria of the "Marriage Capital of the World" and it was something improvised, perhaps we will have to wait for the next reality show from hulu, the kardashiansto witness the most recent marriage of the Kardashian clan.