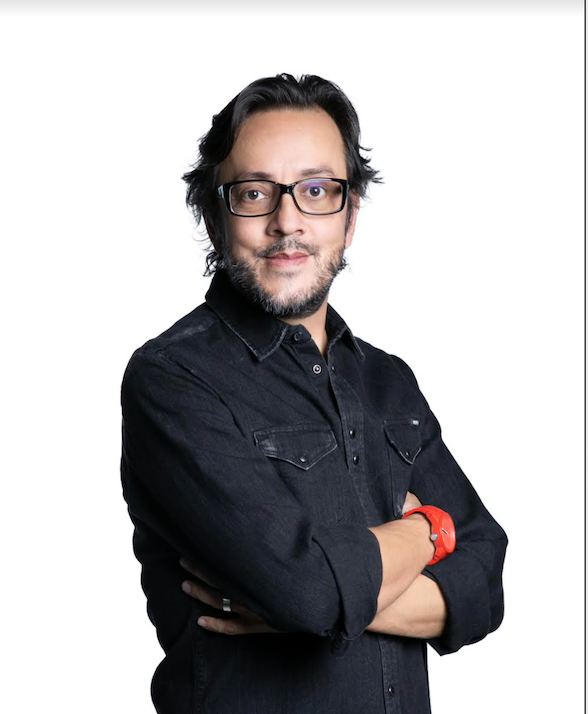 Strategic changes are announced in the public relations agency Weber Shandwick Mexico.

Rodrigo Tarquino joins this local labor community as the new Creative VP.

He will be in charge of promoting creative communication in Mexico and marking a niche in Latam.
Creativity and effective communication, two poles with which Weber Shandwick Mexico aligns itself in the marketing processes it carries out and which today will be reinforced with the arrival of Rodrigo Tarquino as the Creative Vice President from the agency.
The announcement generates relevance in the industry as it is a high-ranking profile with strategic experience in the public relations and advertising sector, since Rodrigo Tarquino will be key for the firm to promote new working methods and impact collaborations in Mexico and Latin America. For now, it is planned to work fully with McCann Mexico and develop campaigns with high-level actions that have a positive impact on local and regional clients.
Rodrigo has more than 20 years of experience in the advertising industry and during his career the "Heroes" campaign stands out for Cerveza Pilsen and AB InBev in Mullen Lowe, obtaining the only Effie of the agency. He was also creative general director of Publicis Colombia and developed works for Nestlé, Purina, Renault, among other brands, at this point in his professional life he won his first Cannes Lions: Gold and Silver, as well as Gold/Silver at the Clio Awards. and Grand Prix at New York Festival.
"We are very excited to add 'Tarqui', as he likes to be called, to the ranks of Weber Shandwick. It is the link we needed to move the clamp as a PR agency and transcend as a benchmark firm in creative communication. His arrival is linked to the evolution of the agency to The Weber Shandwick Collectivewith a new approach 'In culture', which includes an intelligence engine powered by an internal community of 'culture creators', and precisely, 'Tarqui' will be supporting to create ideas of value that connect with people", said Amanda Berenstein, CEO of Weber Shandwick Mexico.
Weber Shandwick Mexico has stood out in various international festivals of the creativity industry, achieving two Saber Awards Latam as the best agency in 2019 and 2020; PR WEEK best agency in Latin America in 2020; a gold and three bronzes at IAB MIXX in 2021 for the Novartis campaign; two silvers in Circulo Creativo from Ikea and Novartis; and finally The Webby Awards for ExxonMobil's # DondeEstaElCartón campaign.
"Mexico is a country that I have always admired for its strong connection with its past and its culture, today more than ever public relations firms need to create ideas that connect people through culture and experiences, a natural evolution that Weber Shandwick has known how to take, and For me it is an honor to get to work hand in hand with great professionals to be disruptive and create an outstanding creative offer", he expressed Rodrigo Tarquino.
And it is that, since the opening of Weber Shandwick in Mexico, almost seven years ago, the agency has been in charge of standing out beyond the public relations that are traditionally performed in the industry, with positions focused on creativity from any communication angle, something that promotes cultures, ideologies, discourses and images with diversity.
Now read:
Suspicious users promote Bodega Aurrerá's Hot Sale on Twitter, bots or loyalty?
They denounce Flink recruitment, but users come out in defense of the startup
Ukrainian businessman to sue Putin for millionaire losses
TikTok has a new marketing ally; Huggies launches new products in LATAM