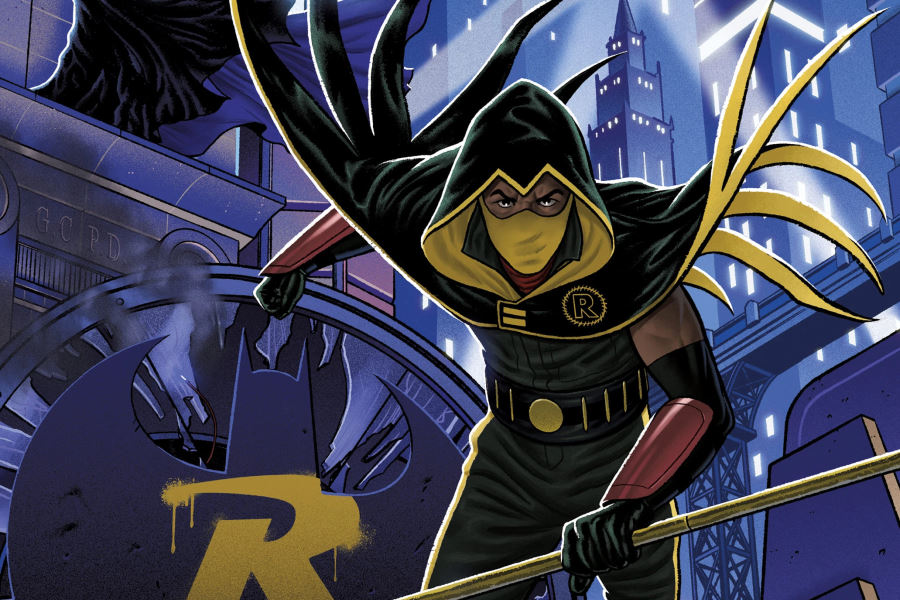 Learn about the story of Richard Drake, the Robin who could make it into the plot of Batman Returns, starring Marlon Wayans
The production of the Batgirl film gave us a great surprise by revealing that Michael Keaton will once again resume his role as Batman and that Robin will probably be seen in this film, but it would not be Dick Grayson who would be the wearer of the mantle, but rather a young African-American named Richard Drake, who was able to debut in Batman Returns.
Do not miss: Batgirl: presence of Robin, Black Canary, Hugo Strange and new Batman costume
If you remember one of the first ideas for the sequel to Batman (which was originally Batman II) For this feature film it was contemplated to include Robin, but according to the Batman '89 comics published in the United States in DC Comics, the companion Batman goes by the name Richard Drake.
Vicky Vale befriends Richard Drake, who wears circus clothing with an R on the chest. Drake would defend his friends from injustice, along with his job as a mechanic's assistant.
Mind you, Richard Drake's name is made up of Richard, Dick Grayson's given name and Drake's last name, taken from Tim Drake, the third Robin in comic book canon.
Marlon Wayans, nothing to get into Tim Burton's plans
In the original scripts of Batman II it was contemplated that Robin (Richard Drake) would be played by Marlon Wayans, I even see in the comics of the authorship of Sam Hamm (writer of Batman in 1989) and the art of Joe Quinones and Leonardo Ito.
Marlon Wayans himself shared an illustration of Joe Quinones on his social networks, which corresponds to the cover of number four of this series
"I hope that one day I can make Nightwing a reality. I was supposed to be Robin 30 years ago but it didn't happen. It was a blessing. [Estoy] so ready for it now. We need a black hero in the world of DC Comics".
In the cinema Robin made his debut in the plot ed Batman Forever, with Chris O'Donnel as the interpreter of Dick Grayson.
It may interest you: From Dick Grayson to Damian Wayne: Robin's Story
Source: Instagram / SMASH México
Batman: From the big screen to SMASH and DC Comics Mexico
Nicholson… Keaton… Basinger… Following the success of Batman, DC Comics set out to attract as many moviegoers as possible to comic book stores, and their first move was an official adaptation of Tim Burton's new box office hit.
Created by comic book legends Dennis O'Neil and Jerry Ordway, and published at a time when home video was still in its infancy, Batman: The Official Warner Bros Movie Adaptation. it became the "second round" of the film for countless fans … and for many, it opened the door to a new world of sequential narrative.
SMASH and DC Comics Mexico bring you Batman: The Official Warner Bros Movie Adaptation, in an edition with never-before-seen content, in an authentic collector's item.

Also being read:
This is what Henry Cavill would look like as Batman
This is how Robert Pattinson looks like Batman
The most expensive movies in Hollywood
Hunks who have played 'Batman'
Batman would die by flying like he does