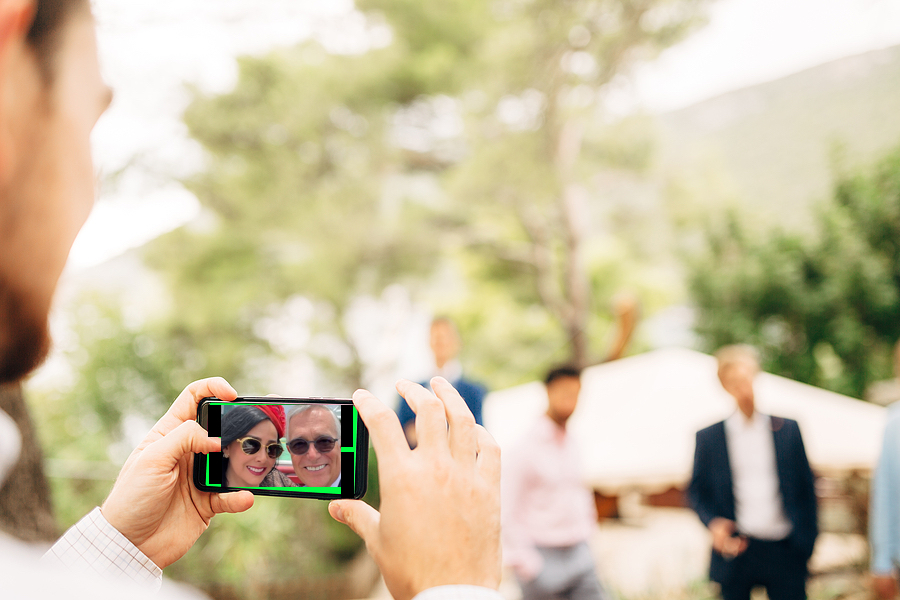 There is a service that is growing in digital marketing: Personal Community Manager.

The focus of a personal community manager strategy is to help the client stand out in networks with objectives verified by a Social Media Examiner study.

There are even digital marketing agencies, which have undertaken to offer specialized services of personal community managers.

Ricardo Salinas published in networks why he stopped trusting in hiring a Personal Community Manager. The businessman is known because he recently boasted of reaching more than a million followers on his Twitter account, thanks to the fact that he fired the team that managed his accounts.
The reason Salinas became disillusioned with his personal community manager it is because the communication that he carried out lacked sense and style, it was square in practical terms. This confession occurs four years after Eugenio Derbez made fun of the cost for the services of a personal community manager.
Social networks have become a strategic means to scale the communication of public figures such as Ricardo Salinas, due to elements such as immediacy and, in his case, the sincere response to comments and conversations.
That's right, previously the social media team that "managed my accounts" never came out to say anything and only sent very long communications arguing, but now here I am to deny them. https://t.co/3dy5L0PV74

– Ricardo Salinas Pliego (@RicardoBSalinas) June 29, 2022
Personal Community Manager
A study of Le Blog du Moderateur estimated what were the main tasks of a community manager and listed the most frequent that these professionals answered: 96 percent agreed that the main task was to run actions on social networks, 80 percent said that they had to do editorial content, and 76 percent that they had to run analyzes and read the results.
These tasks seem to be common in the rest of community managersgiving way to specialties such as those who keep accounts of public figures.
Agencies like Communicate more for less offer services of personal community manager and the offer they make in this category is that of a product that gives you visibility on social networks, starting from choosing the correct social network on which to focus your communication, defining the image that suits your interests and consolidating a community, before which you can activate your fan base.
Despite these insights, in which even agencies have started offering services of personal community manager and that there is a professionalization of this work with critical activities, such as running network strategies and creating content, there are two important cases that complain about the result and cost of their services.
There is a lack of objectives and ignorance of the scope of a personal community manager, which seems to lead figures such as Ricardo Salinas or Eugenio Derbez to complain about them.
The case of Ricardo Salinas is a good example. On previous occasions he pointed out that after firing his personal social media team, he reached a million followers on Twitter. He now confessed that the protocol communication with which his team responded to situations from his networks discouraged him from continuing to use it for his accounts.
The second case, referring to the statements of Eugenio Derbez, where he made fun of the costs he received from an applicant to be his personal community managershows a very important point: there is a lack of knowledge of the cost involved in running social networks, creating editorial content, multimedia and analyzing results.

The controversy that Derbez starred in:
—Look, I want you to paint my house.
—Wavava. By the measurements it would be so much.
"How are you going to charge me?" IT IS THE HOUSE OF EUGENIO DERBEZ.pic.twitter.com/duxVzcDlgh

– Pachingar (@lgpachecos) May 10, 2018

The letter the CM wrote to him:
Letter from a community manager to Eugenio Derbez pic.twitter.com/oR3xicBWLu

– Mister137 (@ElMister137) May 10, 2018
To verify that there is a lack of knowledge on the part of public figures in the potential that social networks have in paying their personal brands, a study of Social Media Examiner concluded what are the benefits of a social marketing strategy, according to interviewed marketers.
88 percent said brand exposure is increased; another 50 percent recognized that it helps to achieve more business collaborations; 61 percent said that it helps to consolidate a community of loyal fans and 56 percent state that they seek to find key insights for the brand in which their social strategy is working.
However, beyond the criticism from two Mexican public figures, it is important to check the effectiveness of a social media marketing strategy and how the administration of social networks has specialized with new services that agencies offer, such as Community Manager. personal, where the value of your influence as a professional or specialist in an area is increasingly patent with your intervention in social networks.
Now read: