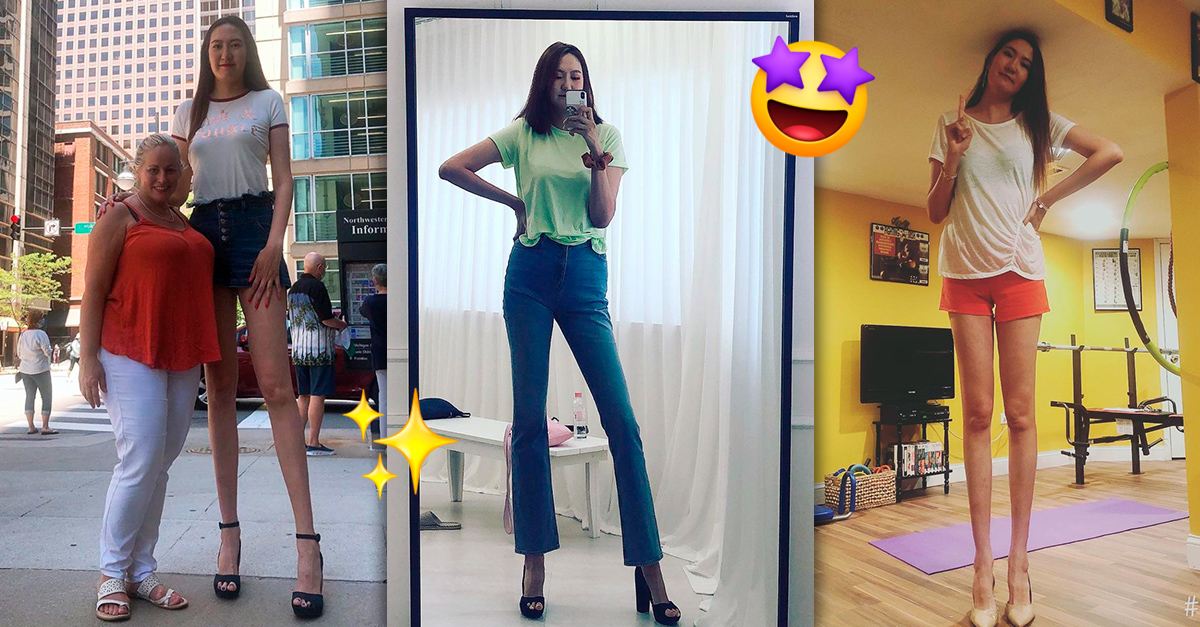 For years there have been endless stereotypes regarding the physical appearance of women, creating beauty standards almost impossible for a girl to meet, so there is a constant fight to eradicate them, and a clear example of this is Renny, the second woman with the longest legs in the world.
Rentsenkhorloo Bud, better known as Renny, is a Mongolian girl whose height of 2.05 meters steals attention wherever she goes. Much of her height is made up of her legs, which measure 1.32 meters, which is why she is considered among the women with the longest legs in the world.
For Renny it has not been easy, because throughout his life he has had to deal with challenges and complexes both due to his height and the length of his legs. However, it is now accepted as it is and takes advantage of its natural beauty.
When I was younger I felt very bad about my height. Some people made me feel uncomfortable, but today they see me as unique, that's why I feel so good.
Renny lives in Chicago and it is practically impossible for her legs to go unnoticed when she goes down the street, but that is not a problem for her, because she shows off her legs without any fear.
"Good things come BIG", refers to herself about her height, because at 29 years of age she is considered the second woman with the longest legs in the world.
However, the real challenge in her life has not been dealing with comments about her height, but finding clothes that fit her size; getting pants and skirts has not been an easy task.
From a very young age, Renny knew that being tall was going to be a problem, because when she was in elementary school, she was 1.68 meters tall and the same height as her teacher.
For a long time she was not comfortable with her appearance, but today she replaced that feeling with self-confidence, so she enhances her beauty by wearing high heels with shorts and skirts that reveal their legs.
Renny inherited the height from her parents, her father is 2.08 meters and her mother is 1.85 meters, and, contrary to what many people think, she says that being tall has its advantages, such as reaching the things you need from the highest shelves. Although there are also disadvantages such as buying clothes or hitting your head when you go through doors that are too low.
Although Renny has not applied to be part of the Guinness Book of Records, her legs are about the same as those of Ekaterina Lisina, the Russian woman who holds the Guinness World Record for being the woman with the longest legs in the world (Renny's legs are 1.32m and Ekaterina's 1.34m).
I love my long legs and believed that they make me more beautiful.
Renny has become a very popular girl on Instagram, as the photos of her amazing legs have earned her thousands of followers. Keep it up Renny! You are a pride and a clear example of self-love.