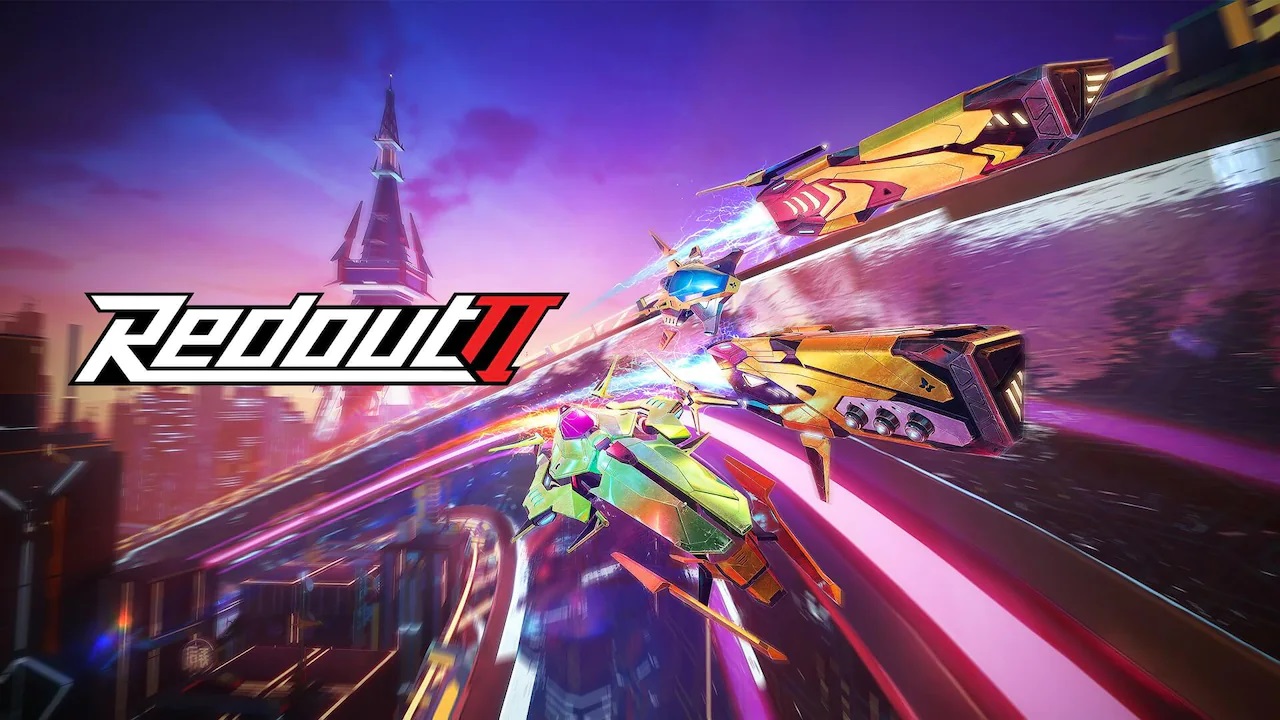 At the beginning of the year I was lucky enough to try OlliOlli World, a game that gave me green hair because of how difficult it was. I thought that nothing could be worse, but I came across Redout 2, a game directly (almost) impossible to play. Yes, we are facing a new discussion about difficulty – not again, he said.
Redout 2 It is available for PC, Xbox One, PS4 and PS5 and Nintendo Switch.
Even if you are an expert…
The difficulty of video games is a discussion that seems to have no end within the industry. There are genres, such as roguelikes or soulslike, that are a priori difficult and therein lies their grace: dying dozens of times. However, in titles of both genres we can learn from our mistakes and "grab the hand" of the mechanics.
I can think of dozens more examples of titles that are difficult by default, such as Cuphead or OlliOllie. In all of them, with the passing of the games, we can understand the movements of our enemies or our environment and thus move forward, even if it is at a slow pace. Although the difficulty is their grace, the development of the title gives us the necessary tools so that with practice and patience we can play without major inconveniences.
Redout 2, car racing game, seeks to join this list of difficult titles by default, but makes several mistakes along the way. Basically, once we have passed the tutorial (which is easy enough) we are left to our own devices in the different games that the game offers. What was seen in the tutorial has little to do with what real games are. The difficulty goes from 0 to 1000 without any decorum.
The title, in addition, is automatically set to "relaxed", the second lowest difficulty of all. However, the "relaxed" Redout is the "expert" of any other title.
After losing hundreds of thousands of times, I put my pride aside and decided to lower the difficulty to "zero", the lowest of all. One imagines that "zero" means that I will be able to pass each track without major problems, but it is far, far away from that. Leaving out the classic races, in all the other game modes the difficulty did not drop a single gram.
A lot of content that you can not finish appreciating
Redout 2 It has multiple game modes: race, sand race (if you die you don't revive and the damage increases for each lap), last one standing (the last one of each lap is eliminated and the speed increases with time), speed (beating speed targets we get points), boss (3 track layouts in a row) and time trial. And multiplayer mode.
In addition to these six game modes, the title has three instances: arcade, campaign, and multiplayer. In Arcade we can select the game mode of our preference and the ship that we want. In Campaign we will gradually unlock new game modes, new ships and improvements for it. In multiplayer mode we will not be able to configure anything at all, they will launch us directly, with a base ship, into a game with other people.
As you can see, Redout 2 it has a lot of content to exploit. However, it is almost impossible to enjoy it due to the level of difficulty it requires (and how little it is calibrated). It really is a shame because all the options we have as players look more than attractive.
Speaking of attractions…
Now, not all are negative points for Redout 2. Its graphic section is really impressive. The game offers us a total of 36 unique tracks. Through these tracks, the title invites us to take a walk through earthly places like Japan, to leave Earth's orbit and visit Mars and a black hole and also to dive into the depths of the ocean.
While the gameplay doesn't change across tracks, the experience does manage to feel different. The design of each of them stands out not only for what we can see around us, but also for its construction.
And the much-promised music?
If we go into the Steam publication, on two occasions they highlight the "incredible" soundtrack, they even dedicate a whole paragraph to it. Those who have written that, obviously did not play for the title.
Songs magically appear and disappear in the same game. The volume of them is not even well leveled: the songs go from being almost inaudible to an extremely high volume from one second to the next.
As if the above were not enough, the songs that really accompany what we see on the screen can be counted on the fingers in a way. The rest seem like sounds stuck together without a slight correlation between themselves or between what the game experience seeks to evoke.
System Requirements
MINIMUM: Requires a 64-bit processor and operating system – OS: Windows 10 64bit – Processor: Intel Core i5-3470 | AMD Ryzen 3 1200 – Memory: 4GB RAM – Graphics: GeForce GTX 970 4GB | AMD Radeon RX 570 4 GB – DirectX: Version 11 – Storage: 25 GB available space – Sound card: DirectX compatible
RECOMMENDED: Requires a 64-bit processor and operating system – OS: Windows 10 64bit
Processor: Intel Core i7-3770 | AMD Ryzen 5 1600 – Memory: 8GB RAM – Graphics: GeForce RTX 2060 6GB | AMD Radeon RX 5700 XT – DirectX: Version 12 – Network: Broadband Internet connection
Storage: 25 GB of available space – Sound card: DirectX compatible