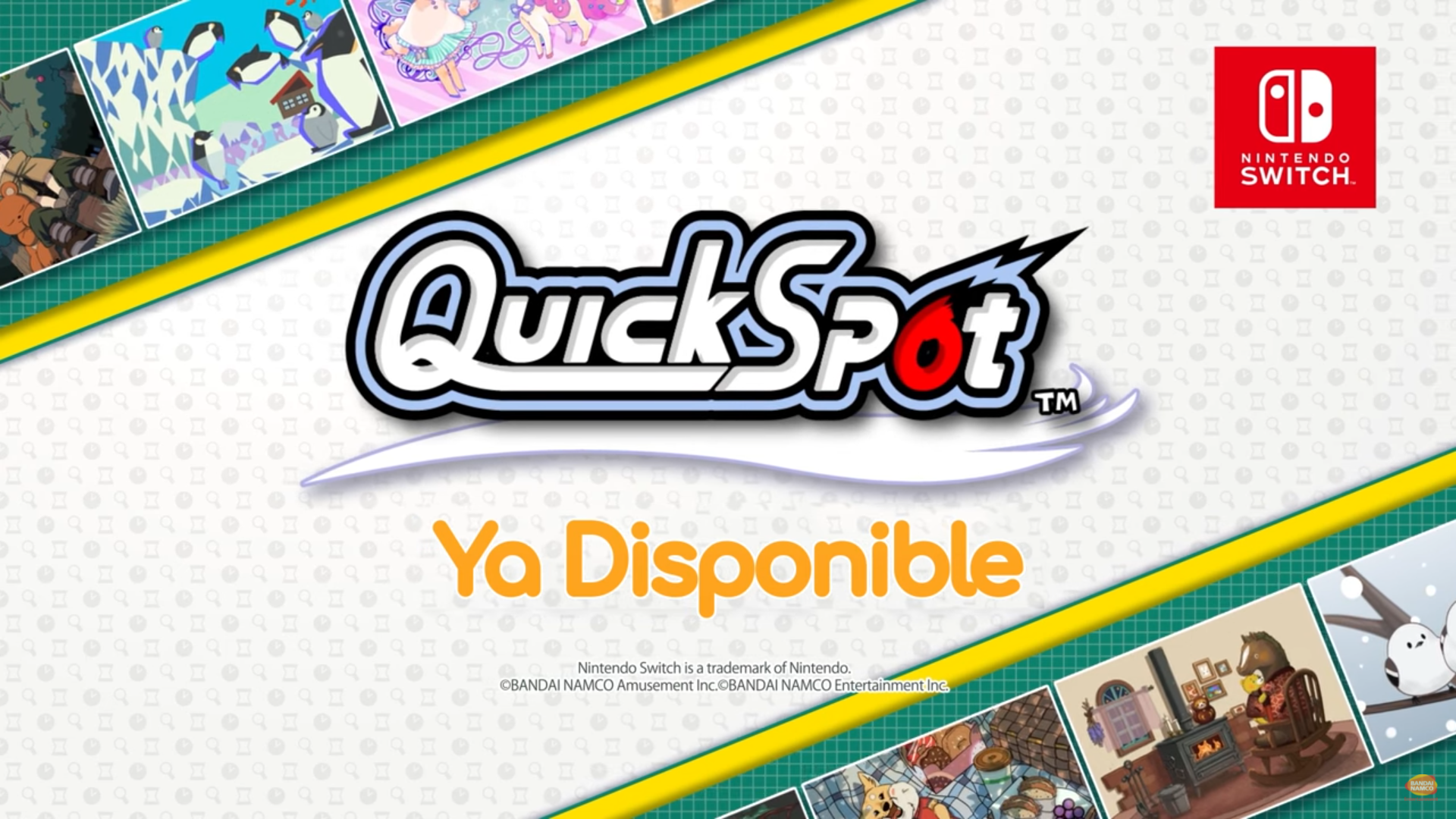 Bandai Namco announced today that QuickSpot, the puzzle game to find the differences, is now available on Nintendo Switch.
QuickSpot stimulate the brain and train the eyes with fun games where players try to find bugs, fit puzzle pieces, and discover hidden objects in a creative image gallery. Coming to the Switch for the first time with newly added game types, an all-new Party mode, and a variety of new artwork, QuickSpot allows gamers to play fast-paced games alone or by gathering friends to compete for bragging rights.
QuickSpot offers 20 different games with over 10,000 questions and puzzles designed to stimulate the brain, the center of creativity. The game features hundreds of fun and quirky illustrations, including nods to some of BANDAI NAMCO's most popular games. Players can test their mettle alone or with friends in a variety of modes. In Quick Mode, players participate in ten-second speed rounds that push their intuition and concentration to the limit. Endless mode offers refreshing training exercises with a relaxed version of the game's puzzles with no time limit. In Party Mode, up to four players can compete to see who can score the most points.
«QuickSpot is fun and affordable 'educational entertainment' at its finest on Nintendo Switch, a great console for these types of games, "said Zanda Ra, Associate Brand Manager, BANDAI NAMCO Entertainment America Inc." One of the best parts of QuickSpot it's replay value, with gameplay and variety that's a pleasure to come back to, and a rewarding scoring system that keeps players striving to improve. "