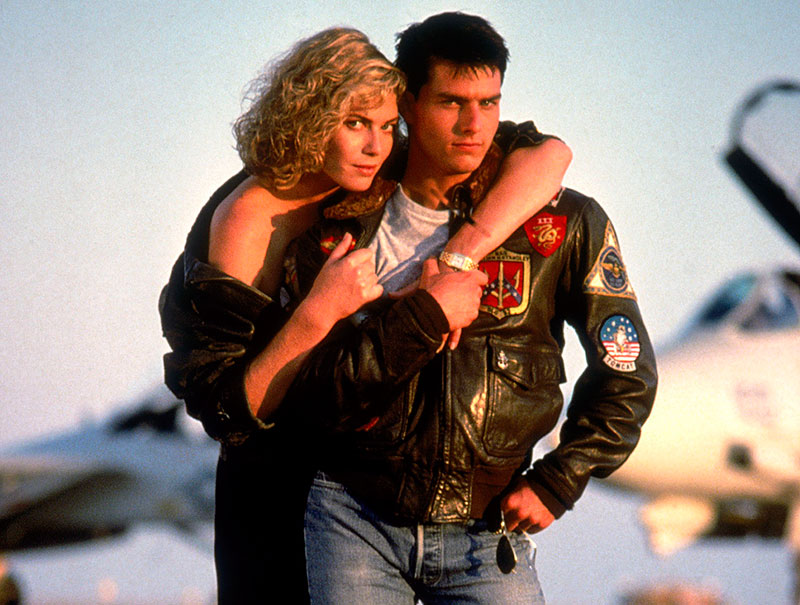 Top Gun: Maverick, Tom Cruise's new movie, has just been released and the reactions have not stopped.

The sequel to the iconic 1986 film has brought back an old cameo from director Quentin Tarantino.

According to what is heard in this scene, Tarantino "explains" his vision of why Top Gun is a "gay" movie.
According to the "words" of film director Quentin Tarantino, Top Gun is a "gay" movie. and explains his reasons.
It's been two days since Top Gun: Maverick, the sequel to the iconic 80's movie, premiered.which served as inspiration for personalities such as Luis Miguel for his video for "La Incondicional".
To this day, the importance and transcendence that Tom Cruise has had in the history of cinema cannot be denied; a multifaceted actor who has won over thousands or millions of moviegoers around the world.
Of course, one of his most remembered works is in the film Mission Impossible or, even, in the now legendary film directed by Stanley Kubrick, Eyes Wide Shut, where he collaborated alongside Nicole Kidman.
This year, the name of Tom Cruise is, once again, a trend, as it was in 1986, in a world without social networks, becoming an icon on the big screen thanks to Top Gun, a film that, likewise, this year found in the main conversations of the digital pulse.
Is Top Gun a "gay" movie? This "says" Quentin Tarantino
Now, for years, Top Gun has received a wide variety of reviews and, as such, has been fraught with controversy, and now, with the arrival of the sequel, Top Gun: Maverick, a cameo has been revived in which The film director, Quentin Tarantino, participated in the film Sleep With Me, released in 1994.
In the scene, Tarantino is seen talking to another person, while explaining the background to Top Gun, assuring that it is a metaphor in which the protagonist (Maverick) fights against his homosexuality. Words more, words less, this is what Quentin Tarantino says in that scene in 1994:
"You have Maverick, okay? He's on edge, man. He's on the fucking line. And you have Iceman and his whole crew. They are homosexual, they represent the homosexual man, okay? They're saying, go, go the gay way, go the gay way. He could go both ways…Kelly McGillis, she is heterosexuality. She says, 'No, no, no, no, no, no, go the normal way, follow the rules, go the normal way.' That's what happens throughout the entire film."which Tarantino says in said cameo.
Certainly, it is not that, as such, the director of movies like Once Upon a Time in Hollywood or Pulp Fiction, among many others, has said that Top Gun is a "gay" moviebut it is a brief participation of the screenwriter in the tape Sleep With Me, which is where he explains the subtext of Top Gun.
Of course, cinema, like other areas of art, is open to interpretation by people; In the end, everyone has their own opinion about it.
On the other hand, it is also not surprising that, just these days, when the sequel to Top Gun was just released, these types of curiosities come to light. In the end, it is also -and, perhaps, unintentionally- publicity for the film, which, by the way, has received good reviews.
Now read: