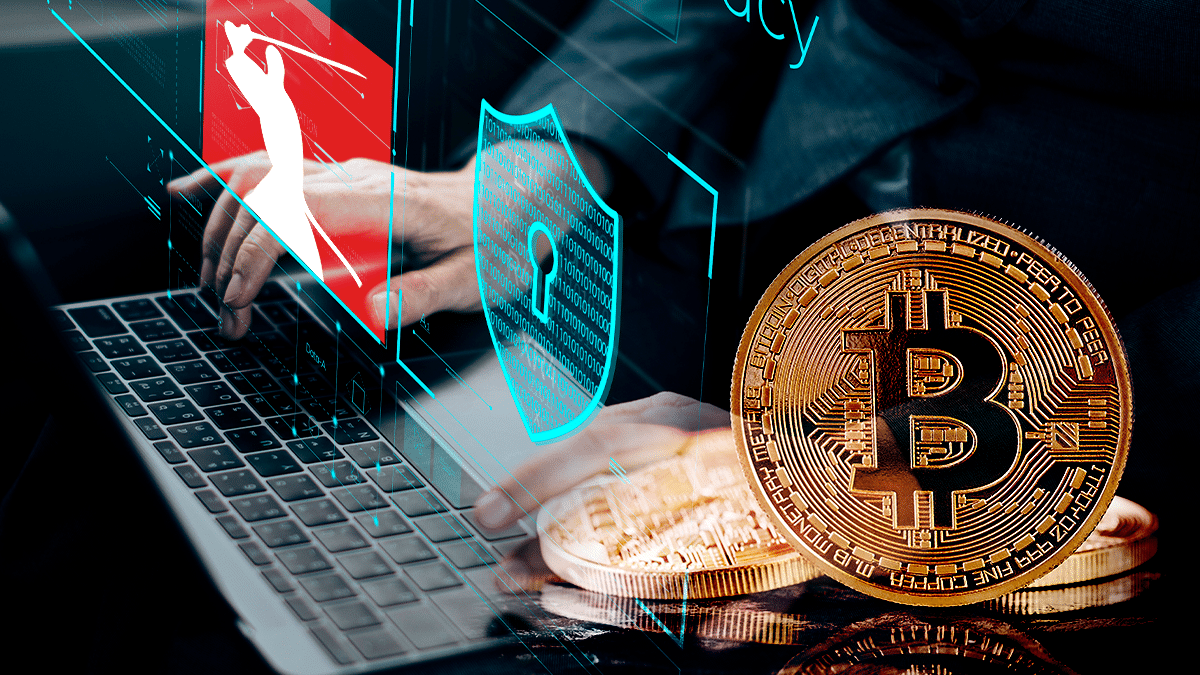 In an age where privacy is hard to come by, it is not uncommon that more and more people are becoming concerned about it. A proof of this is the use of tools focused on obtaining it. Among them, the wallets that mix bitcoin transactions. One of these reached an all-time record today, exceeding 4,755 bitcoin (BTC) in unspent capacity or available balance.
According to a post by one of the developers led by Samourai Wallet, the available balance of BTC for those who use this type of private transactions contrasts with its volume during the last 30 days, which has been 750.26 BTC. This tool, called Whirlpool, is designed to make private transactions in Bitcoin, a network that has a public ledger.
As of June 2021, the amount of available bitcoin balance among users using Whirpool to mix cryptocurrencies was 3,000 BTC, according to figures by Samourai Wallet. This means an increase of 37% in one year.
When we talk about mixing bitcoin transactions, we are referring to a method known as CoinJoin. This allows, through a tool such as Whirlpool by Samourai Wallet, to make payments or receive balance without knowing the origin or destination of each transaction.
For this type of operation to be carried out, users have to agree with each other. So that they can use their unspent balance (UTXO) in a single operation that brings together or mixes the joint transactions of several people. At first, the more people participate in the pool, the higher the level of privacy.
Financial privacy in other Bitcoin wallets
Samourai Wallet is not the only wallet that Whirlpool uses. Sparrow, a relatively young desktop wallet, also uses the tool. This means that the number of people who are using some method to make private transactions with bitcoin continues to grow.
In March of this year, CriptoNoticias reported that Wasabi, another wallet recognized for its approach to privacy, announced that it would begin censoring addresses that use CoinJoin. The company entered into a partnership with an analytics firm that has been pointed out in the community as an actor that violates the privacy of Bitcoin users.
According to the company that develops Wasabi, the decision is due to a requirement of the International Financial Action Task Force (FATF). that in October of last year issued a series of recommendations to prevent money laundering and financing of terrorism.
In any case, Wasabi, which could have lost many of its users as a consequence, is not the only wallet to make more secure transactions, as we show you in CriptoNotcias.
The amount of balance available on Whirlpool for private BTC transactions has already surpassed the balance on other networks that offer some level of privacy. This is the case of the Bitcoin Lightning network, which has a capacity of 3,880BTC between your payment channels. This represents 900 BTC less than the capacity of Whirlpool's Samourai Wallet.
In a Tweet Samourai Wallet reads a phrase that could be a slogan with the best bitcoiner essence: "Financial privacy is not only something popular, it is a prerequisite for a free society."