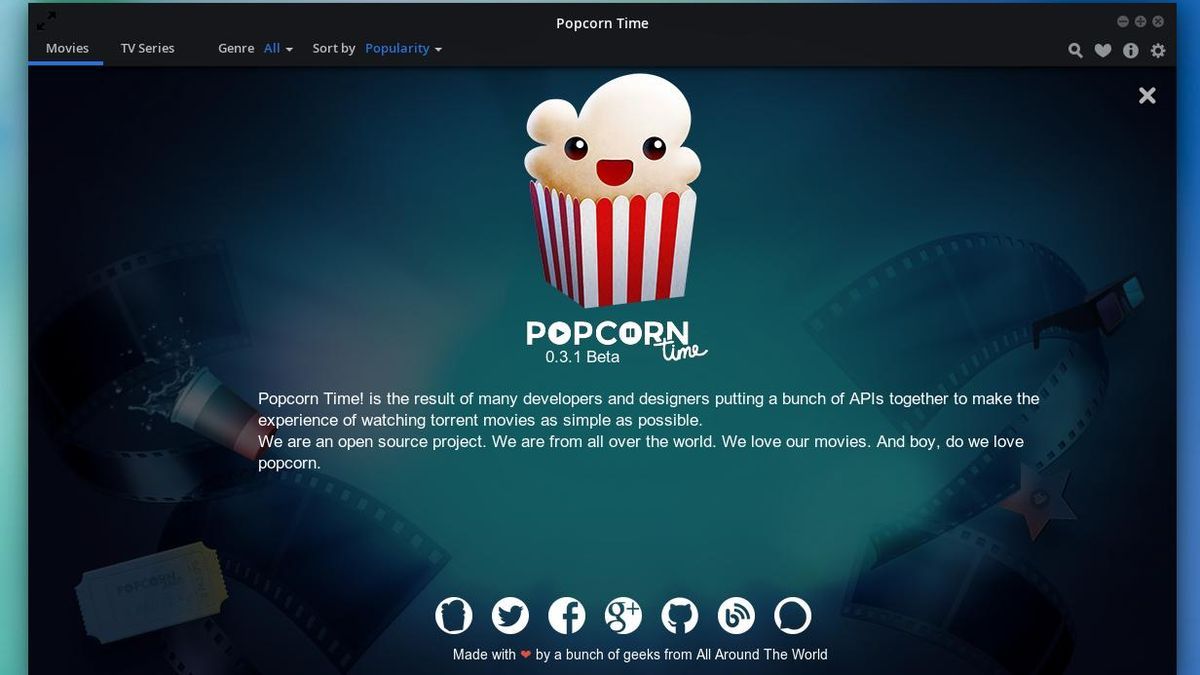 Popcorn Time, the once popular app for making movie piracy as easy as watching Netflix, has closed its doors today. Its original developers they retired the service and left the project just days after its launch in 2014. But since the project was open source, other developers were able to pick up where they left off, and it has been removed and revived a few more times, since then. It remains to be seen if Popcorn Time is gone forever, but it seems the biggest contributor to its most recent demise is diminishing interest in the app.
On their website, the developers posted an infographic on how the app has been used. While the app enjoyed a ton of searches in the months after it was released in 2015, the graph shows a sharp decline in interest in 2016. Its popularity continued to decline and never really recovered after that.
This application has suffered lawsuits from thousands of production companies, including Hollywood in its entirety, which has finally caused its developers to close down. But above all, it is due to the loss of interest on the part of users.