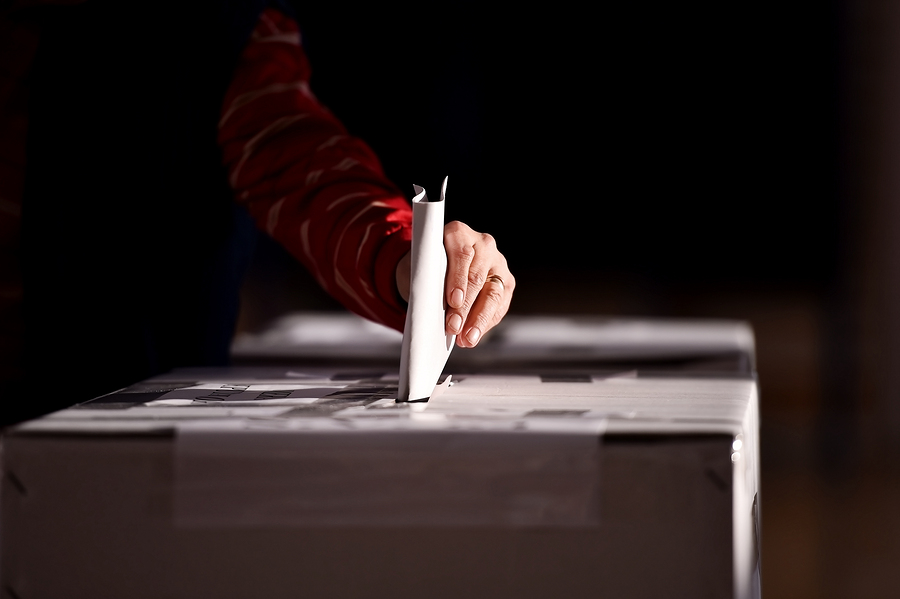 Due to disenchantment with democracies, the professionalization of Public Relations does not seem to have a fixed guideline.
Until there is clarity between trust, accountability and reelection, they will continue to be used only in crisis management.

Public Relations are necessary to know public opinion and in the construction of government projects.
When we talk about the actions that are directed to the investigation of public opinion to recognize the problems, preferences, desires, tastes, needs of citizens from which an advertising strategy is designed, we refer to the main task of Public Relations ( PR) in politics; however, at present, there is a disenchantment of it and there are no "incentives to professionalize Public Relations in politics beyond crisis management," said Carlos Castañeda, Director of Political Analysis at Zimat Consultores and Andrea Castro, partner at Zimat Consultores.
Disillusionment with politics is a problem that afflicts most Latin American democracies, and Mexico is no exception. According to José Woldenberg there is a "widespread feeling that the rules of the democratic game are a façade for unjust, authoritarian societies and autocratic governments".
This undermines trust, and therefore, citizen participation: a key element in the life of a participatory democracy.
According to the 2012 Census Study of Citizen Participation in Federal Elections carried out by the Federal Electoral Institute (IFE), in 2006, the participation rate in elections in Latin America was an average of 66.10 percent; however, participation in Mexico was found at 58.55 percent, 7 percentage points below the average for the region.
From 2000 to 2006, the administration of the country was in charge of President Vicente Fox, the president who arrived after 71 years of government by the Institutional Revolutionary Party (PRI) or the single party as it was popularly known.
Before he took office, 78 percent of Mexicans believed the political situation was worrying or dangerous, 38 percent were optimistic, and only 27 percent thought it would get worse. In 2006, the population began to live "events that increased citizen interest and knowledge about laws and institutions", Mitofsky points out in the "Final Evaluation of the Government, President Vicente Fox".
For 2012, citizen participation reached 62.08 percent, which represents a rise of 3.58 percent and for the elections where Andrés Manuel López Obrador (AMLO) was victorious, the National Electoral Institute (INE) calculated that 62.3 percent of the electorate turned out to cast their vote: 66.2 were women and 58.1 men.
These figures are below the last five presidential elections with an average of 65.44 percent, as well as the historical maximum registered in 1994 with 77.16 percent.
All the above figures reveal that, "Politics, not only in Mexico, has experienced a long season of attrition and has lost credibility among citizens. The expectations raised by the democratization processes entered a stage of disenchantment. In this sense, politics needs to be renewed to arouse enthusiasm and promote citizen participation in public affairs", said Carlos Castañeda, Director of Political Analysis at Zimat Consultores and Andrea Castro, partner at Zimat Consultores.
And it is that the lack of confidence in the institutions has caused the decline of citizen participation in the country.
Use of Public Relations strategies only in times of crisis; there are no incentives to professionalize them
Public Relations in the government is mainly oriented to provide information to the internal and external public about projects or activities of the actors and through such professionalized communication they can guarantee the success of the projects, but in Mexico, according to Carlos Castañeda, Director of Political Analysis of Zimat Consultores and Andrea Castro, partner of Zimat Consultores, the use of strategies in politics is only applied in moments of crisis management and not in the construction of a perception for the positioning of the image of people or organizations.
"Normally these resources are used when there is a situation that generates a reputational risk. And not in a planned, consistent and proactive way for the construction of reputational capital", they pointed out.
From the perspective of the specialists at Zimat Consultores, there are not enough incentives to professionalize Public Relations beyond crisis management.
According to his analysis, the reason is that there is no clear relationship between trust, accountability and reelection for politicians to establish "relationships of trust and collaboration with their interest groups."
A survey conducted by Mitofsky on trust in institutions in Mexico during 2020 revealed that political parties, deputies, unions, senators have low trust from citizens. In contrast, the army, universities, the National Guard, the church, social networks, radio stations, the National Human Rights Commission (CNDH) and the Presidency have a high approval rating.
One of the key points to recover the trust of citizens in institutions is the culture of accountability and transparency, which will promote citizen participation.
An open government with citizens will encourage "Contribute together to the solution of daily problems and see government work reflected in concrete actions with a real impact for the communities," says Infoem.
Read more: