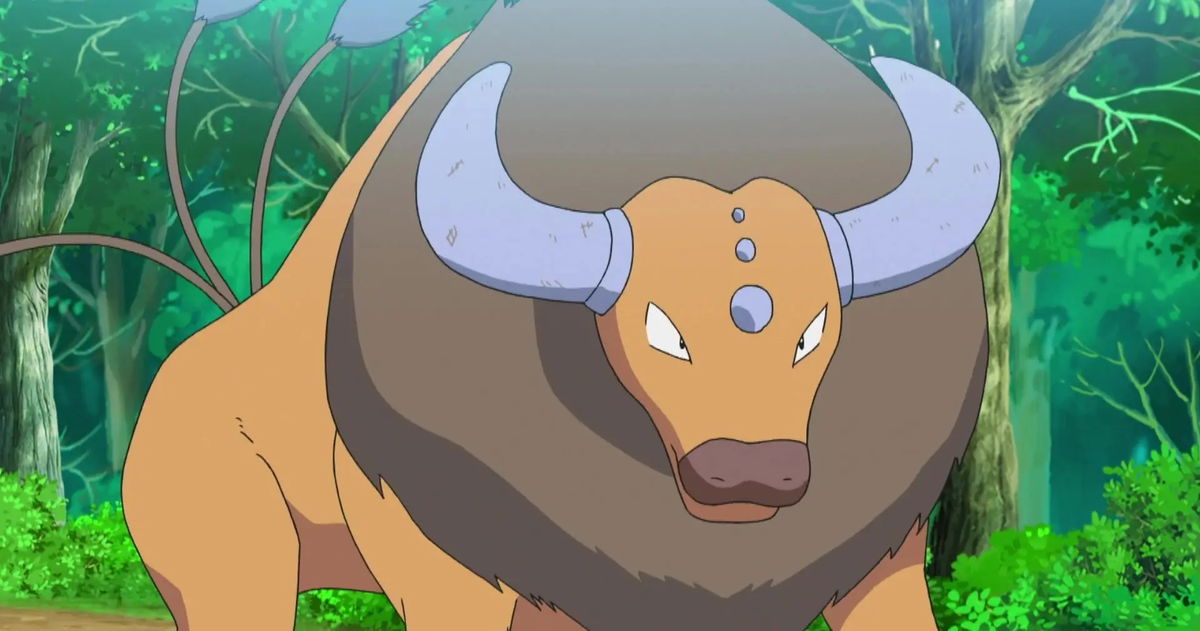 Share
The regional version of Tauros for Pokémon Scarlet and Purple could have leaked with a very successful design for its adaptation to our country.
Pokemon Scarlet and Purple has not yet officially confirmed the arrival of the regional forms, although it is one of the most popular inclusions of recent generations and everything indicates that it will return this time. What has been revealed so far is legendary pokemon and startersof which rumors and alleged leaks do not stop emerging, such as new details about the final evolution of Fuecoco. Now, what may have been leaked is the regional form of one of the most desired Pokémon for this ninth generation: Taurus.
And it is that the bull Pokémon is one of the strong candidates to receive this new regional form, obviously because of its involvement with Spanish culture, because the ninth generation will be based in our territory. The alleged leak comes from the PokeLeaks subreddit on Reddit, so the image below is simply a rumor and might not be part of the final version of Pokémon Scarlet and Purple. What is certain is that the design is fantastic, giving Tauros a fiercer look, with the black color habitual of the bulls in our country and with the shades of the Spanish flag on its horns. Real or not, it would fit right in with a regional version of Tauros.
For now we will have to wait to know if this design is real or not, although many users already point out that it is a recreation by an artist unrelated to Game Freak, since these types of images are very common, with a typical and common background among them. In this way, the first thing to confirm is that Pokémon Scarlet and Purple will have these regional versions.
The legendary Pokémon could have a great secret in common
One of the most revered Pokémon Scarlet and Purple leakers is Riddler Ku, who does not stop leaving breadcrumbs as enigmas regarding what we will see in the ninth generation. One of his latest revelations has had to do with the legendaries, Kuraidon and Miraidon, who could have a great secret related to Solgaleo and Lunala. What is most commented on in this regard is that he had a common pre-evolution that would explain their different evolutionsone focused on the past tense and the other on the future.
The final evolution of Sprigatito in Pokémon Scarlet and Purple may have been leaked
Be that as it may, all these data should be taken as rumors until Nintendo and Game Freak pronounce themselves, something that should happen this summer, since Pokémon Scarlet and Purple will arrive exclusively to Nintendo Switch on November 18.
Related topics: Pokemon
Share
Follow Alpha Beta Play and find out about all the news in video games and anime Follow us on Google News