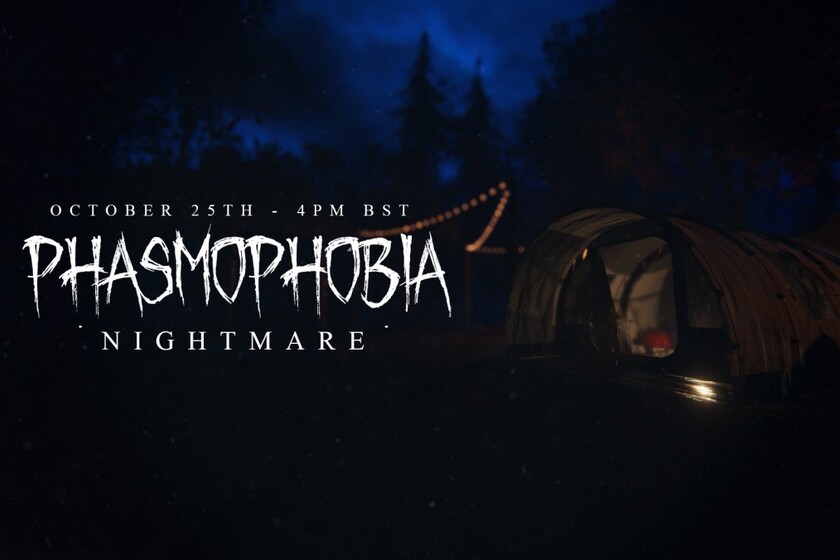 With the games that are preparing to celebrate Halloween in style, one of those who could not miss the appointment was Phasmophobia. That is why Kinetic Games intends to publish today a free update that will respond to the name of Nightmare and that of course will be accompanied by a few most terrifying news.
Between them a new level of difficulty will be added called the same as this update. Along with this it will be possible to run into two new types of ghost, a scenario that will take place in a camp and the occasion will also be used to further balance the difficulty of the game in general.
All this will be perfect for those who want to spend some spooky days in Phasmophobia with all the news that is coming and among which there will be some more which will be released as soon as the update is ready for download sometime this afternoon.
The game has been with us for more than a year, which is why Kinetic Games published an update a few weeks ago on the occasion of its first anniversary. That's when the company promised that he had more surprises up his sleeve that would arrive little by little, specifically on Halloween, so you already have a good plan for these days.