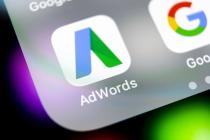 The path a customer takes today is rarely straight. To stay up with consumers' continual switching between channels and touchpoints, brands need the appropriate technologies. Digital out-of-home advertising combines the finest of digital technology with a conventional advertising medium. The option is now growing in popularity.
This technology aids companies in capturing consumers' attention when making important decisions or performing certain actions. Such moments could be like when going through a mall or standing in line at the checkout counter of a grocery store.
Today, Google is opening up digital out-of-home advertising to all Display & Video 360 users making it easier for businesses to develop cross-platform campaigns within its ecosystem. Marketers can now effectively contact customers on their real-world travels. That covers televisions in public locations like stadiums, airports, bus stops, malls, escalators, taxis, and more.
The very best of digital and out-of-home advertising
Brands may combine the emotional impact of conventional advertising with the effectiveness of other digital channels with digital out-of-home advertisements in Display & Video 360. They can reach consumers on screens of all sizes and shapes with a single strategy. Marketers can start, stop, and optimize in real time.
Centralizing purchases and automating out-of-home campaigns is particularly beneficial for firms with a global presence. They have the opportunity to use a single tool to connect with their global audience. Hivestack, Magnite, Place Exchange, Ströer SSP, VIOOH, and Vistar Media are partners with Display & Video 360. Large media owners worldwide have access to these exchanges, including Clear Channel Outdoor, Intersection, JCDecaux, Lamar, and Ströer. The application of programmatic transactions can secure all of this inventory.
The flexibility that programmatic digital out-of-home advertising offers is another advantage. Traditional buying strategies often target a single general area. But digital out-of-home advertising allows marketers to display different messages depending on the screen's location or the time of day.
Contextual advertising that works
Digital out-of-home advertisements bought through Display & Video 360 are not customized, and no user location information or unique identifiers are used. Instead, using the flexibility and simplicity of programmatic, advertisers can target consumers based on contextual information about the screen location. A fast food restaurant can reach office workers during lunch by advertising on a billboard in a busy business zone. The same billboard may advertise a show at a neighboring concert venue later the same day.
Publishers give Display & Video 360 an impression multiplier, which calculates the potential audience size to measure the effectiveness of advertisements. This estimate is not dependent on a specific person's data. It aids marketers in accurately assessing the effectiveness of their digital out-of-home advertising. All publications are screened by Display & Video 360 to make sure they adhere to measuring standards established by well-known vendors like geopath. However, publishers are not encouraged to do Self-measurement.
In Display & Video 360, ASOS finds a home for its digital out-of-home advertising.
One of the top online clothing retailers, ASOS, wants to establish a name for itself on the high street while maintaining its internet identity. The marketing department at ASOS erected digital billboards in busy areas to raise brand awareness and encourage online shopping.
ASOS swiftly chose digital billboards using the map UI and set up pertinent Programmatic Guaranteed arrangements with top publishers, including Intersection in the US and JCDecaux in the UK, using Display & Video 360. With this simplified strategy, the company could rely on a single platform to purchase, execute, and measure its campaign. The group accelerated the process of reserving hundreds of digital billboards producing 22 million viewing impressions between the two nations.
Through DSPs like Display & Video 360, Google makes its out-of-home inventory accessible, allowing advertisers to plan and optimize their digital channels in one location. Companies like ASOS gain more power to boost brand and performance indicators.
To assess the influence of digital out-of-home advertisements on brand indicators, the shop then tested with JCDecaux's measurement partners. By comparing exposed regions against control areas, there was a 14% increase in brand awareness and a 22% increase in brand consideration.