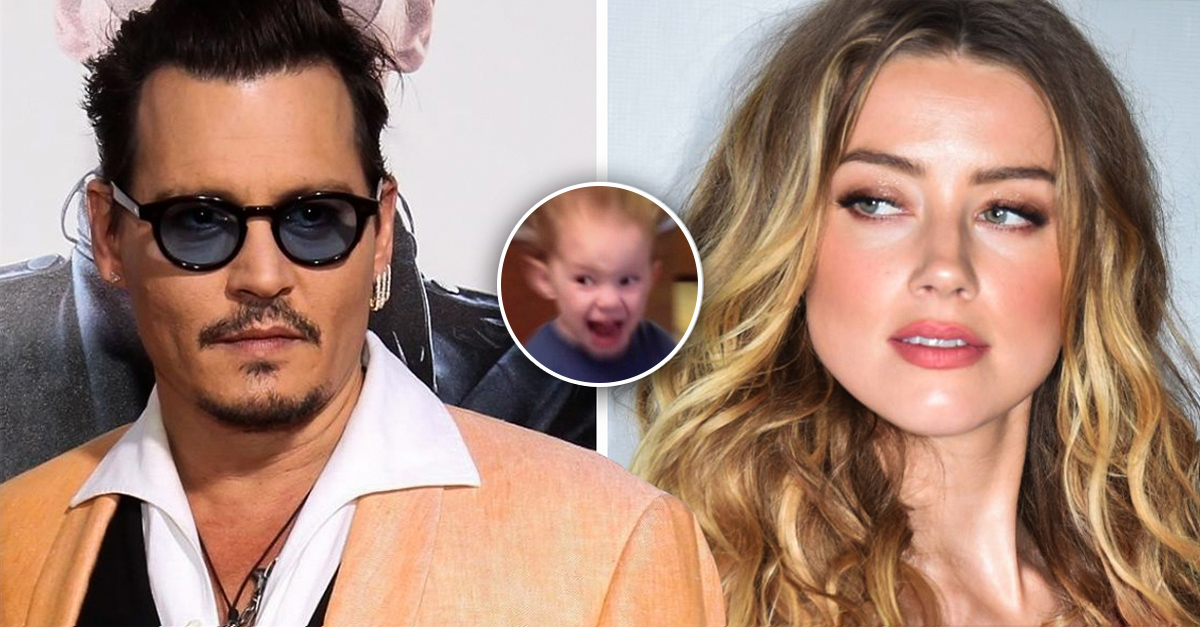 After years of conflict, finally, on April 11, Johnny Depp and Amber Heard will face off in a ruthless legal battle to end their endless and bitter dispute after the trial was delayed several times, initially due to conflicts. of programming and later due to the covid-19 pandemic.
Barring another delay, the ex-partner's court appearance comes three years after Depp filed a $50 million defamation lawsuit against Heard after the Aquaman write an opinion piece in the Washington Post in December 2018, describing herself as a "victim of domestic abuse."
The 58-year-old actor maintains that Heard ended his lucrative career, because just four days after the publication of his article, in which his name is never mentioned, he lost his role in Pirates of the Caribbean.
For her part, Heard, 35, filed a $100 million damages claim, alleging that: Depp "threatened to kill her and hurt her in private messages to friends. These threats materialized in the form of wanton physical violence and abuse that Ms. Heard suffered at the hands of Mr. Depp before and during the marriage."
In addition to family, friends and witnesses to the ex-partner's problems, it is likely that there will not be a red carpet in front of the Fairfax County court in Virginia, but important celebrities are also part of the legal dispute between Depp and Heard and must testify in court in the United States next month.
James Franco, Paul Bettany and Elon Musk are listed as witnesses along with representatives from the Walt Disney Company, Warner Bros and the Los Angeles Police Department. Both Franco and Musk were dragged into the case by Depp, who accused them of having affairs with her ex-wife, so they are now part of the actress's witness list.
While Heard's witness list includes Depp's former lawyer, Jacob Bloom, who was fired and sued by the actor, as well as a Praetorian Guard that includes a "Corporate Custodian of Records/Designee" for Warner Bros, LAPD, ACLU, Disney and WME Entertainment, which will offer business records depositions as part of the trial proceedings.
the actor of The Avengers Paul Bettany is part of the list of 38 witnesses presented by the actor of Alice in Wonderland, to testify about the lengthy text messages he exchanged with Depp in 2015, in which the two joked about "burning," "drowning" and having sex with Heard's "burnt corpse."
Text messages between Heard and her co-star from AquamanJason Momoa, and director James Wan, as well as correspondence with the original director of The Justice LeagueZack Synder.
In addition, emails between Depp and the creator of the Harry Potter Universe, JK Rowling. In the same way, hours of material belonging to security cameras, audio and photos of destroyed apartments will be shown, as well as new images of Heard apparently beaten.
The fans of Johnny Depp are already beginning to prepare their banners with slogans of support for the actor, while others are preparing to boo the actress of Aquamanwho may not have much support from the feminist collective on this occasion, because last year, Depp won a legal battle against him, in which the request to investigate whether the actress had really donated the seven million dollars was accepted. obtained in her divorce settlement to civil organizations, as she had claimed.
All this is starting to cook. As the trial prepares to begin, this could be Depp's last chance to clear his name and win back his career since he was kicked out of the franchise. Pirates of the Caribbeanas well as the most recent film by Fantastic Beasts: Dumbledore's Secrets.