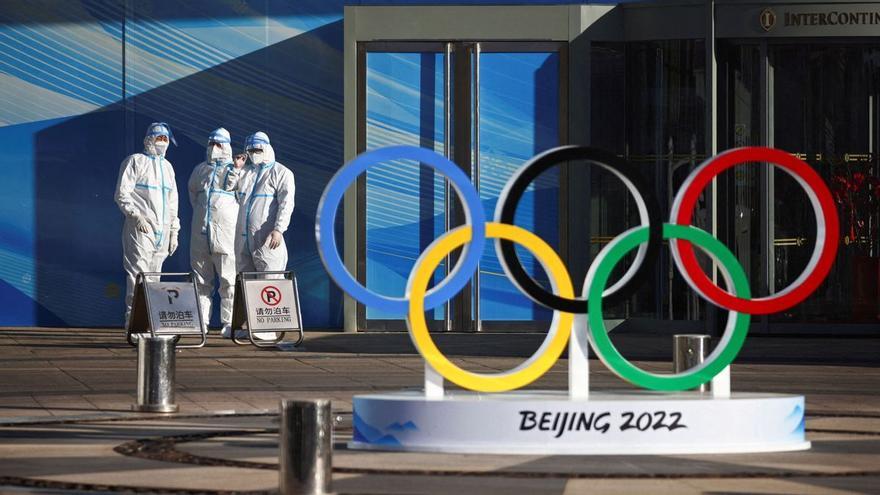 Beijing today confirmed its first local case of the omicron variant of the coronavirus less than three weeks before the start of the Winter Olympics in the Chinese capital, an event that the authorities are trying to protect at all costs through their "zero tolerance" strategy against the covid
The positive detected today did not maintain contact with any other confirmed case to date and had not left the city in the last 14 days, according to the local press.
After finding the positive, the authorities confined a residential building in the Haidian district, in the west of the city.
The contagion occurs just over two weeks before the 2022 Winter Olympics begin, on February 4, under strict prevention measures, as athletes and workers from abroad will remain in a "bubble" isolated from the local population throughout your stay.
China has remained relentless in its policy of zero tolerance against covid, with strict restrictions on mobility, selective or complete confinements to stop outbreaks, and the practically total closure of its borders to avoid imported cases.
Chinese officials assured today that China faces "a great challenge" given that there are also two weeks left before the Chinese New Year is celebrated and have asked that travel not be carried out if it is not "strictly necessary" to avoid the massive displacements typical of these dates.
On the other hand, the tasks to control the virus in the central city of Xi'an, which has been completely confined since December 23, have entered their "final stage".
Meanwhile, in the northern city of Tianjin, where an omicron outbreak was registered days ago, several rounds of massive tests have been carried out on the population, and partial confinements and prohibitions to leave the city have also been decreed.
The total number of active infections in mainland China amounts to 3,451, 11 of whom are serious, according to the latest official statistics. Since the start of the pandemic, 104,745 people have been infected, of whom 4,636 have died.