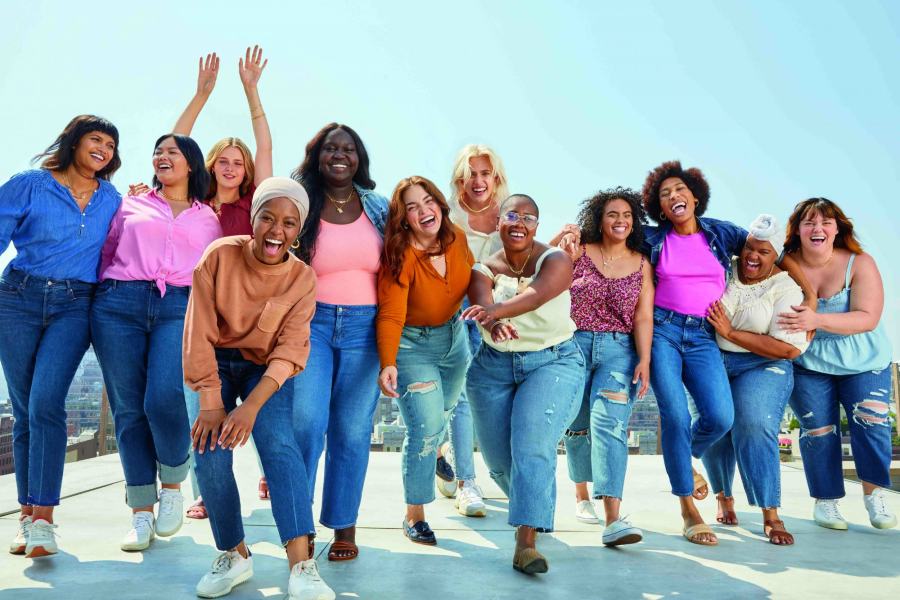 Old Navy's Bodequality campaign failed: they made more large sizes than what the clients demanded and they had left over stock.
GAP lost income and profits: the CEO apologized to shareholders.
They will refocus marketing towards "fun, fashion, family and values".
Old Navy's Bodequality advertising and marketing campaign was disruptive. It was presented as a true revolution for the world of fashion.
The brand analyzed the bodies of almost 400 women and, with that information, designed clothing in a wide range of sizes.
Old Navy changed the design process and made adaptations in manufacturing.
The objective: democratize the clothing shopping experience so that all sizes are available to all women.
It was a change that was going to position the brand ahead of the rest in terms of inclusion. But failed.
GAP lost millions due to a poorly planned marketing campaign
That's right, GAP, the group that owns Old Navy (its main brand and the one that reports most of its income) went into losses in its first fiscal quarter.
The most relevant cause: the strong decline in the sale and profits of Old Navy due to mismanagement of carvings.
As a result, GAP fired Nancy Green, Old Navy board that introduced and executed the inclusive advertising and marketing campaign and announced changes to return to profitability.
This was recognized by the CEO herself, Sonia Syngal, this Thursday, May 26, in a conversation with analysts and investors: "Although we understand that Bodequality is an appropriate campaign for today's consumers and is in line with Old Navy's mission of democratizing styles , it was too wide and too fast."
And he added: "We planned too many large sizes and consumer demand was less than supply, which produced excess inventories at the points of sale."
In addition, Syngal says that to all this was added "the lack of stock of the main counts due to the interruption of the supply chain".
The problems of Old Navy's inclusive campaign meant that in many points of sale there were too many very large or very small sizes, but there were no intermediate ones, which continued to be the most demanded.
In addition to calculation errors, the replenishment mechanism, stock management and the company's response capabilities were misaligned.
Everything that could go wrong, went wrong.
Syngal said they will rectify the strategy, although there will be delays. The chain is now in a process of resizing what happened, they are going to re-analyze the true demand for large sizes in physical stores to balance the stock.
Nor do they want to lose the clients who joined the Bodequality campaign.
"We will continue to offer the full range of sizes in online stores and we will keep the prices the same between sizes in all designs", assured the CEO of GAP.
They have also refocused marketing toward "fun, fashion, family and values," she said.
Now read:
Old Navy wide size ranges to win over the consumer
Gap collapses in sales and records losses of almost a billion dollars
GAP baffles in the middle of the storm and everyone abandons ship