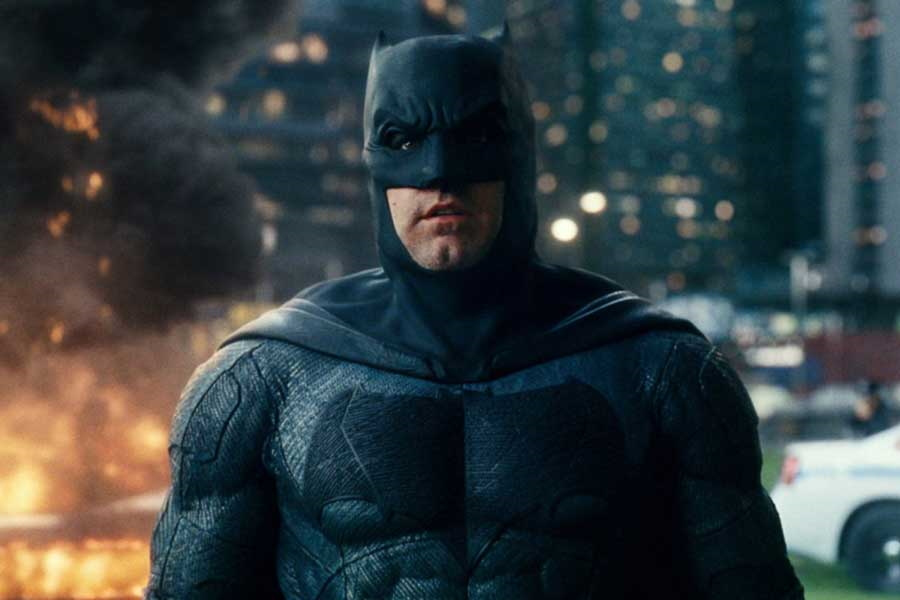 Ben Affleck's stage as Batman will officially culminate after the premiere of The Flash, this was announced by the also filmmaker
Every cycle has a beginning and an end, and Ben Affleck's acting as Bruce Wayne / Batman will come to a close with the production of The Flash.
Don't Miss: Ben Affleck Enjoyed Playing Batman Again In The Flash
In an interview with The Herald Sun newspaper in Australia, Ben Affleck officially confirmed that The Flash will be the last time he will put on the Batman cape and suit for the cinema.
"I put a really nice ending to my experience with that character".
Ben Affleck was selected on August 23, 2013 to play Bruce Wayne / Batman in the film Batman v Superman, under the direction of Zack Snyder. He also appeared as Batman once again in Justice League, and in a series of cameos within Suicide Squad.
Affleck acknowledged in the interview that the pressure he received to carry out a solo Batman project after the premiere of Justice League led him to relapse into alcoholism, which led him to step aside from the Dark Knight film he was preparing, handing over the baton to Matt Reeves.
The best scenes of Ben Affleck as Batman
In 2020 Affleck returned as Batman in the additional shots of Zack Snyder's: Justice League, and in 2021 he took on the role for the film The Flash, under the direction of Andy Muschietti, where he revealed that he filmed what he considers his best scenes as Batman. .
"I've never said this, but maybe my favorite scenes in terms of Batman and the Batman portrayal I've done have been in the Flash movie… I hope they keep the integrity of what we did because I thought it was cool and really interesting. and different, but not in an incongruous way with the character ".
Affleck hopes that the production of The Flash will use all of his last scenes as the Bat Man, with which he says goodbye to the character created in 1939 by Bob Kane and Bill Finger.
They might decide it doesn't work, but when I went and did it, it was really fun and very, very satisfying and encouraging and I was like, 'Wow, I think I've finally figured it out.'
With the script by Christina Hodson, this film will be directed by Argentine filmmaker Andrés Muschetti and will have Ezra Miller in the role of Barry Allen / Flash.
Also in attendance will be Sasha Calle as Supergirl, Maribel Verdú as Nora Allen, Kiersey Clemons as Iris West, and Michael Keaton and Ben Affleck, both as Bruce Wayne / Batman.
The Flash will hit theaters on November 4, 2022.
Don't Miss: Who Would Batman Be If Ben Affleck Hadn't Accepted The Role?
Source: The Herald Sun (Australia)
Batman: From the big screen to SMASH and DC Comics Mexico
Nicholson… Keaton… Basinger… Following the success of Batman, DC Comics set out to attract as many moviegoers as possible to comic book stores, and their first move was an official adaptation of Tim Burton's new box office hit.
Created by comic book legends Dennis O'Neil and Jerry Ordway, and published at a time when home video was still in its infancy, Batman: The Official Warner Bros Movie Adaptation. it became the "second round" of the film for countless fans … and for many, it opened the door to a new world of sequential narrative.
SMASH and DC Comics Mexico bring you Batman: The Official Warner Bros Movie Adaptation, in an edition with never-before-seen content, in an authentic collector's item.

Also being read:
This is what Henry Cavill would look like as Batman
This is how Robert Pattinson looks like Batman
The most expensive movies in Hollywood
Hunks who have played 'Batman'
Batman would die by flying like he does