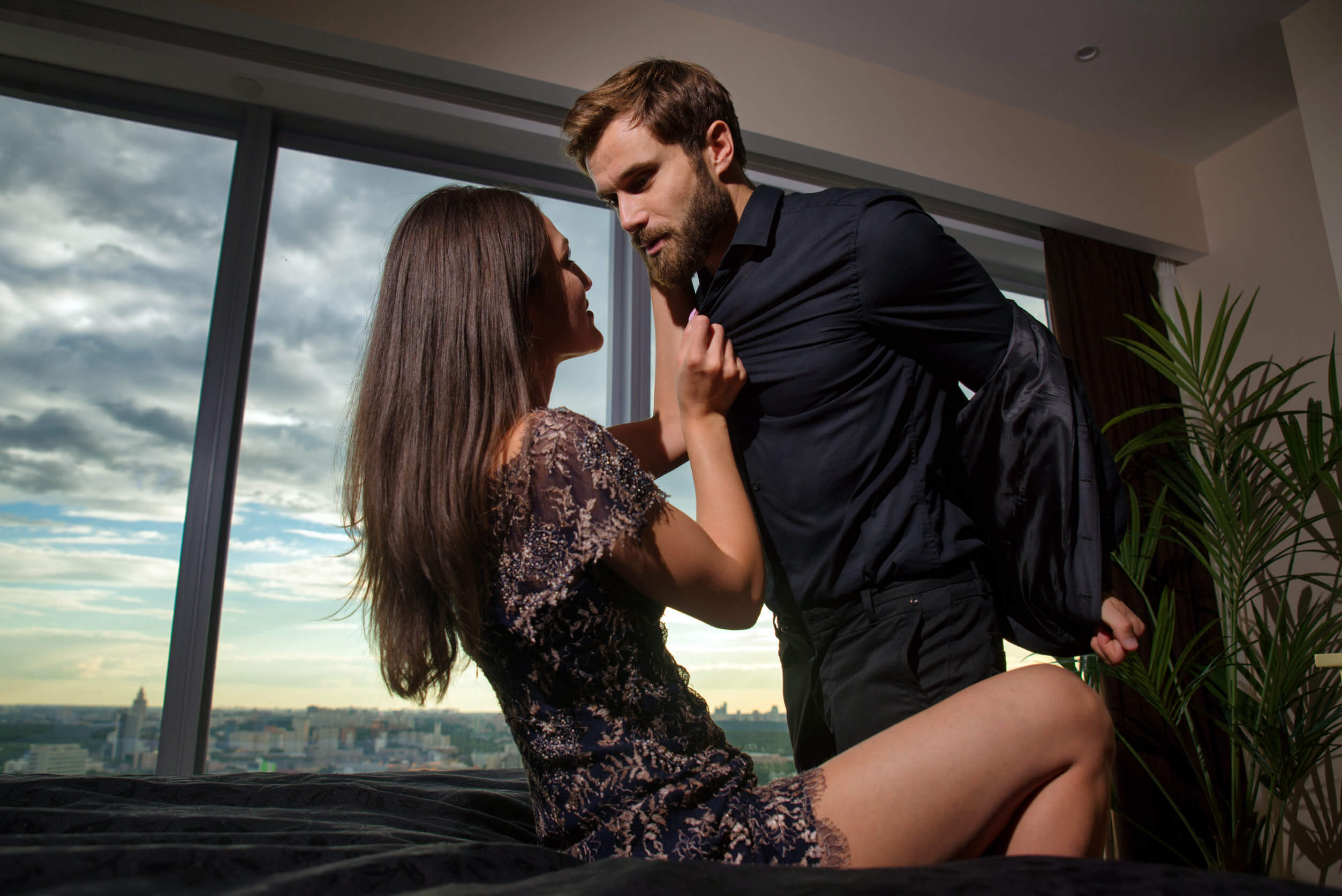 The article has been checked for accuracy (content includes links to reputable media sites, academic research institutions, and occasionally medical studies). All content on our website has been reviewed, however, if you believe our content is inaccurate, out of date or otherwise questionable, you may contact us to make the necessary corrections.
5 minutes
Nymphomania affects many women who live their sexuality compulsively, with dissatisfaction and suffering. Find out what it consists of.
Popularly, nymphomania has been used to designate those women who have a sexual appetite above what is socially expected or that they simply enjoy their sexuality without prejudice. However, the term refers to a pathological condition that causes great discomfort and harms many areas of a person's life.
Currently, this disorder is known as "hypersexuality", "sex addiction" or "sexual compulsivity" and it is estimated that affects about 6% of the population. Nymphomania specifically refers to female hypersexuality, while male hypersexuality is called satyriasis. However, in both cases the symptoms are similar.
What is nymphomania?
Nymphomania is characterized by excessive sexual desire that is beyond the person's control. Fantasies, masturbation, or sexual intercourse take up a lot of your time and mental energy and interfere with how well you function in other areas.
In general, the following diagnostic criteria have been proposed:
The time dedicated to sexual activity (either thinking about it or doing it) interferes with attention to other responsibilities and other areas of life.
Sex is used to regulate emotional states unpleasant and is used when feeling anxious, sad or empty, as a way to avoid emotion.
It is impossible to control sexual activity, even when desired and attempted.
Despite the obvious problems that the disorder causes on a physical, emotional, and social level, the same behavior continues.
In addition to the above, we can look at the following signs:
masturbation is excessive and can even cause physical injury to the genitals or be carried out at inappropriate times.
Frequent and compulsive use of pornography.
Intense and recurrent sexual fantasies, unwanted and uncontrollable.
Multiple sexual partners with whom it seeks to obtain a satisfaction that never really comes to be achieved. In addition, feelings of guilt, shame and regret usually appear.
Causes of nymphomania
As with many psychological disorders, there is no known clear or unique cause that can account for the appearance of nymphomania. However, there are some related risk factors that can contribute:
Having been a victim of sexual abuse in the past. It is common for those who suffered traumatic and non-consensual sexual relations in childhood to develop hypersexual behaviors later on.
Count on low self-esteem and a poor self-concept. This can lead the woman to seek validation of her personhood through sexual intercourse. By feeling desired and sleeping with multiple sexual partners, she "patches" that feeling of emptiness and believes that her importance increases.
Sometimes certain poorly managed stressful and negative situations can trigger this type of behavior. For example, a recent breakup of a relationship may lead them to turn to sexual relationships to gain the attention and affection that they have missed.
There also appears to be a biological component. It is believed that in nymphomania there may be an alteration in brain neurotransmittersas well as epileptic activity in certain areas related to the regulation of sexual desire.
---
---
What consequences does it bring?
We often have the misconception that nymphomania is just a high sexual desire and that, therefore, the person enjoys it and is not inconvenient beyond the moral aspect. However, this is not so at all.
In reality, hypersexuality is a kind of addiction without substance. In fact, it has been observed that these people may develop tolerance (increasingly needing more sexual activity) and withdrawal symptoms in case of trying to curb their behavior.
---
---
On the other hand, a difficulty in impulse control is also involved. In this way, fantasies, masturbation and sexual relations are not something that the person enjoys and decides to carry out, but something that cannot prevent or control. Sex is lived compulsively, the desire is insatiable and this causes serious damages.
Work, personal and couple life is often affected. In addition, many of the people with this disorder have comorbidities with depression, anxiety disorders or obsessive-compulsive disorder. Thus, seeking help and carrying out an intervention is essential.
Treatment of female hypersexuality
Treatment for nymphomania usually combines drugs and psychotherapy. Regarding the first point, antidepressants, mood stabilizers, anxiolytics or medications to treat addictions can be prescribed. However, psychological support is essential.
Thus, different currents can be followed such as cognitive-behavioral, psychodynamic or acceptance and commitment therapy. The goal will be regulate obsessive thoughts, achieve behavioral control and impulses, and improve damaged social relationships.
When treating certain addictions, total abstinence is sought, but in this case that is not the objective, but being able to enjoy a more conscious sexuality and regulated. That's why support groups are also a valuable resource to turn to.
You might be interested…