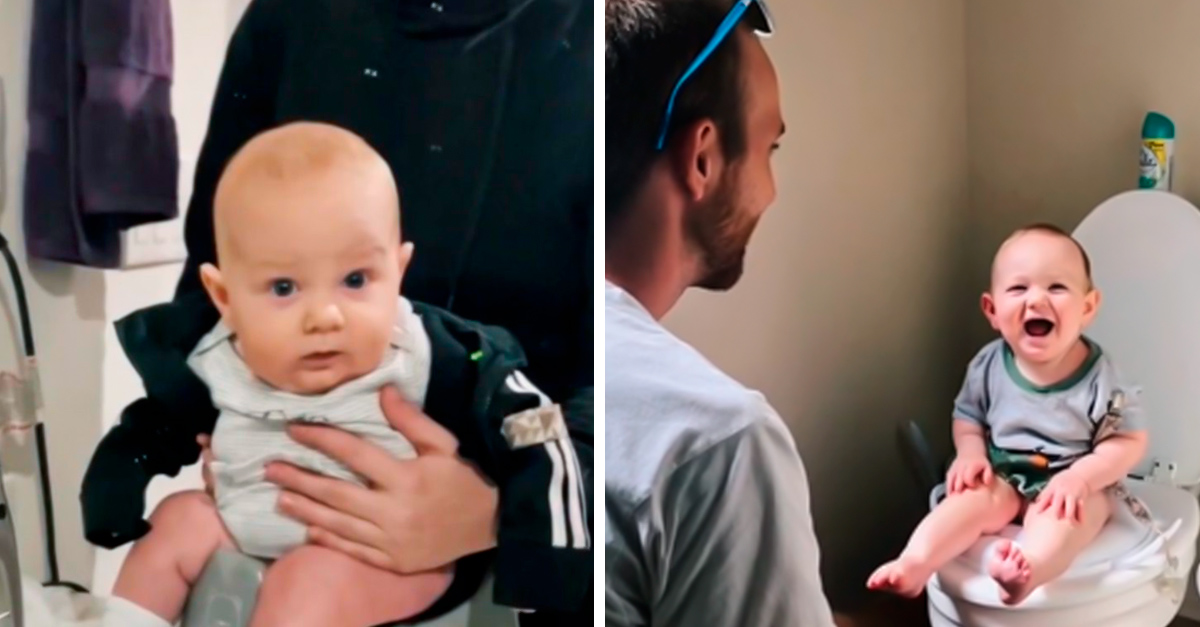 Currently, with the help of technology, it is easier to learn to do new things for both adults and children, since if a subject or how to do something is unknown, they immediately go to the Internet browser and it provides everything necessary to achieve it.
That is why today and with the ease of modern technologies, babies are more intelligent and their teaching process is more hasty. Based on that, there are mothers who seem to be in a hurry for their children to be independent at a younger age.
As this woman seems to do, who recently caught the attention of netizens by showing how she began to train her baby from three weeks to go to the bathroom and strengthen the family bond with him.
Devan Johnson is a young mother who, through a video on TikTok, generated debate by revealing the way she is raising her little son.
According to what she shows in her videos, it seems that the woman wants her son to learn to do things on his own as soon as possible. In her recording, Johnson recounts how she began potty training her baby at her very young age.
We started going to potty training at three weeks old. We save a lot of diapers.
@intohislight

Baby potty training 😁 #newmoms #morherhood #momgoals #foryoupage #fypシ #lifehacks #babiesoftiktok #momsoftiktok #babygoal #babyboy #momlife #babe

♬ AOK – Tai Greens
In the video, the woman shows photographs of the baby sitting on a potty, from his three weeks of age to his current eight months, assuring that he has obtained very good results.
We love that there is no poop on his pants.
Among the positive things about training the baby, the mother highlighted that a bond with the baby is created, which strengthens the relationship and allows the child to develop control over his body. In addition, diaper rash is reduced.
It built a strong bond with my baby. She is now eight months old and uses the bathroom, gives us signs that she wants to go and we take her. He loves bath time and we love that he doesn't stain his pants.
The great achievement of the baby caused a controversial debate among users, since there were people who did not agree with his method, since it was done too early for him to learn to go to the bathroom.
However, among the comments there were also some positive ones from girls who thanked Johnson for showing a new and alternative parenting for their children.
Although most believe that the woman did this with the intention of saving money on diapers, as crazy as it seems, everything indicates that she succeeded.
Do you think this method can be an alternative for your baby?