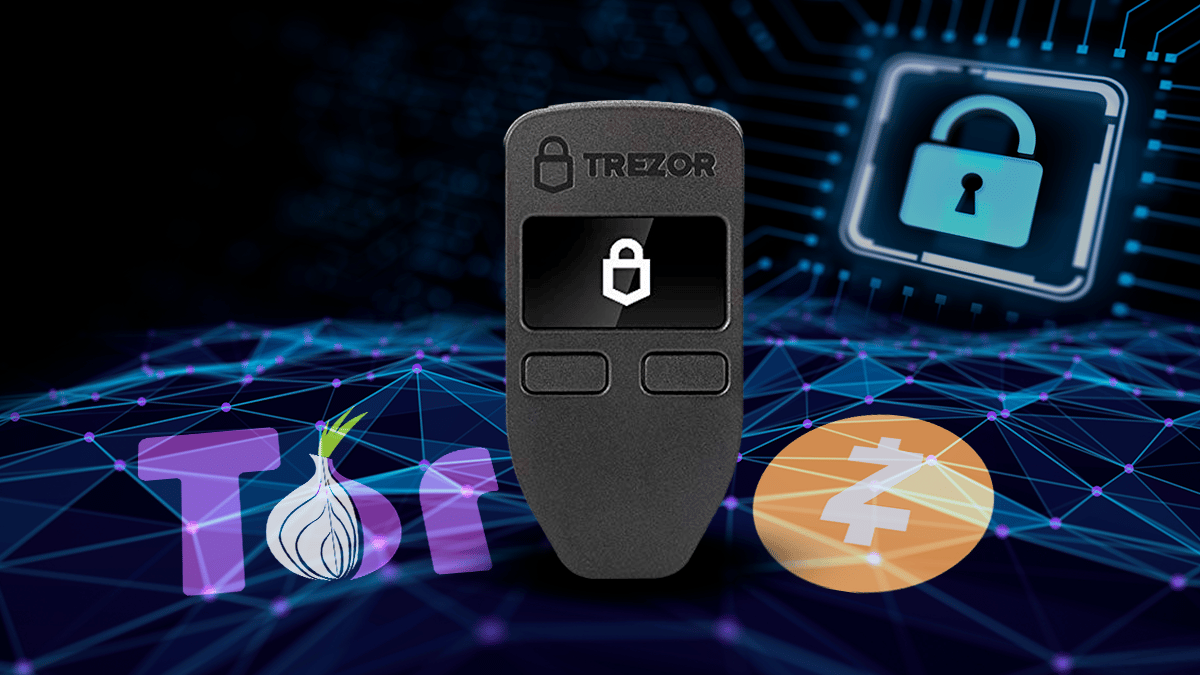 If your Bitcoin node is connected to the Internet through the Tor network, you will not have limitations to use it with Trezor, one of the most used hardware wallets in the ecosystem.
The new update of Trezor, version 22.6.4, allows you to connect its graphical operating interface (Trezor Suite) to a Bitcoin node which, in turn, is connected to the Internet through the Tor network.
Connecting the Trezor Suite to your own node is now simpler. If you have a Bitcoin node connected to an onion (Tor) route and enable the Tor option in the settings tab, the backend connection will automatically connect to the onion address you specified.

Trezor.
As CriptoNoticias reported, last March of this year (2022) Trezor discontinued its web application and gave exclusivity to Trezor Suite, to improve the user experience in managing their funds.
On the other hand, with this new update, Trezor supports the recent improvements of the Zcash network and cryptocurrency, which after a new fork now has shielded addresses and transactions by defaultfor more privacy.
In addition to these improvements, Trezor now also has URL link supportwhich allows opening web addresses from which some merchants could request payments in cryptocurrencies such as bitcoin (BTC) and others, they indicate.
"By clicking on the link the Trezor Suite will open and display a notification about the details of the transaction in the requested cryptocurrency. This also applies to URL link QR codes," the company says.