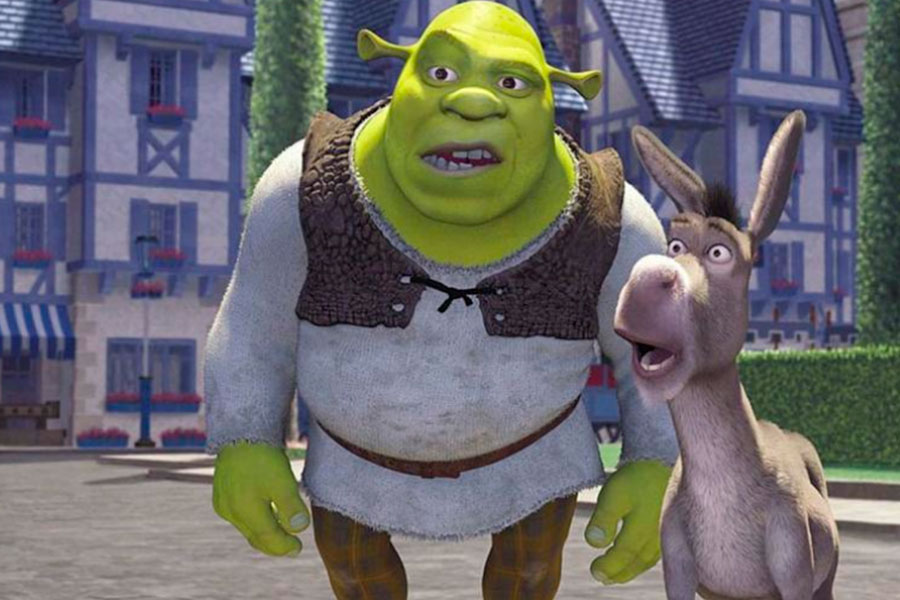 Social networks pay tribute to Shrek for his 21 years of history, after having marked many generations.

The film grossed nearly 487.9 million USD at the box office and has three sequel films and several spin-offs.

The franchise has confirmed that it will release a sequel focused on Puss in Boots, although the release date has not been revealed.
Shrek is one of the films that have marked many generationsAlready 21 years after its premiere, social networks already pay him a worthy tribute remembering the best moments of his life with the franchise.
Endearing characters such as Donkey, Fiona, Lord Farquad, Ginger and Shrek himself have remained in the memory and nostalgia of fans. This film managed to collect at the box office $487.9 millionan impressive figure if we consider that it is the least successful of all.
The franchise has generated so much success that it has given for four films, two Puss in Boots spin-offs and some thematic shorts, not to mention that it has its own musical theater play, which is available on netflix.
The new movie "Puss in Boots 2: The Last Wish" is said to mark a new start for the franchise by universal and Dreamworks.
Networks pay tribute to Shrek for his 21 years of existence
One of the most beloved films of recent years celebrates its 21st anniversary today. Since then and with the impulse of social networks, Shrek has become an icon of pop culture.
Either because of its continuous appearances in different media, or because of the explosion of social networks at the same time that the generations that were able to enjoy it in movie theaters grew.
The original Shrek movie parodies the traditional formula of fairy tales in the movies, particularly Disney and chivalric novels.
In addition, it is said that the film inspired the creation of the character in the figure of the Russian wrestler Murice Tilleta former champion who experienced abnormal growth at the age of 20 years due to a condition called acromegaly.
In fact, the ring scene during the first movie is said to have something to do with this, as a tribute from the developers.
Also, the story is based on a 1990 children's book written by William Steiga cartoonist known for his work on The New Yorker.
As a tribute to his 21 years, many internet users have expressed their love for the character and the franchise in the only way they can; sharing his experiences with the film.
These are some of the notable mentions about the case:
If you have netflix, it's in the series called the Pentavirato, in chapter 4 as in minute 6

If not, here is a video that I found on Youtube badly recorded, but you can hear it xdhttps://t.co/JxfSkSQrXC

— Axis Draw (@Axis_Drawing) May 13, 2022
Happy birthday Shrek, I've seen you more than my dad 💓 https://t.co/7yhsoId6bF

— 🐓 Sickman Fraud 🐓 (@guelelei) May 18, 2022
21 years ago it premiered #Shrekconsidered today a classic of animation. pic.twitter.com/ZXOi19HlGv

– Cinephile Puppy 🎥🍿 (@PerritoMamador) May 18, 2022
me trying to watch a shrek movie without repeating the dialogues: pic.twitter.com/JhbuRqKRQp

— 𝐌𝐚𝐥𝐞𝐧𝐚🔗 (@MalenaQuevedo10) May 16, 2022
In search of Shrek ☺️ pic.twitter.com/zLA7JMBzgi

– Frida 🍀 (@diademivida) May 18, 2022
you have to be a motherfucker to watch shrek with subtitles https://t.co/Rz8n0kg99a

— Augustine (@REVOLUTlONNAlRE) May 18, 2022
First time seeing Shrek // Twenty-fifth time seeing it pic.twitter.com/LhT9ebGaD8

— Official Coffee Delight (@coffeedelightof) May 18, 2022
This scene from shrek is the only thing my brain plays 24/7 pic.twitter.com/hG4nwe9BWQ

– Santi (@castellanosan) May 18, 2022
Because of shrek now I think that when I like someone it will automatically play accidentally in love in the background

– Oscar Mauricio Pedraza (@OscarMPedraza06) May 16, 2022
Now read:
"Better designed than the AIFA"; supermarket gets creative and creates vegan Shrek mural
Criticize Piñatería Ramírez for "insensitive" tribute to Debanhi Escobar
Queen Elizabeth II already has her Barbie; Mattel pays tribute to her on her 96th birthday
Snapchat adds audio from The Office, Shrek and more to its content; TikTok in danger?