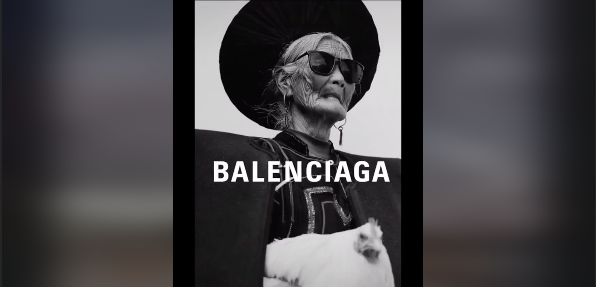 Mexico
Netflix activates Oxxo and thus seeks to gain subscribers in Mexico
A series of activations have begun to be reported by Oxxo consumers, who reveal how Netflix has used the chain's stores to install posters and fictional characters related to Stranger Things. The measure is a case of the creativity with which the platform allows Femsa stores to use the image of one of its series, in the midst of the drop in subscribers that it reported a long time ago. This is also proof of the regional strategies that the platform puts to the test, to add subscribers to its business.
This is how users rate Aeroméxico promotions for Hot Sale
Social networks have become the best reporting tool for consumers. Such is the case of an Internet user who described the Hot Sale promotions carried out by Aeroméxico as scams.
According to a report by We Are Social and Hootsuite, it revealed that there are currently 4.62 billion network users worldwide, which represents a year-on-year growth of more than 10 percent.
Cuauhtémoc City Hall logo appears on the corner of Chilaquil in Condesa
The Cuauhtémoc City Hall logo appeared on the famous Chilaquil corner, a popular street stall in Colonia Condesa that became famous for selling chilaquiles. The image was shown on social networks, where you can see a huge white canvas and the logo of the Cuauhtémoc Mayor's Office in the center of it, as part of the campaign to eliminate street stalls and murals from centers such as markets. This action reminds us how important it is to talk about design in 2022, especially when we come from trends such as the lousy logo that was initially presented to identify the Felipe Ángeles airport.
USA
Snapchat shares plunge along with those of Meta and Google
The technology sector continues to struggle after the sharp falls that have been recorded due to the instability in the world economy. Shares of Snapchat plummeted 40 percent on Tuesday after the photo app sounded alarm bells about a slowing economy wiping out digital ad revenue.
He eats McDonald's every day as a promise to his father; carries more than 30 thousand Big Mac
Companies make all kinds of efforts to attract new customers and win them over from their competitors, sometimes forgetting to keep those consumers who are already loyal to them; However, when loyalty is built based on value-added strategies and emotional overtones of people, it is almost impossible for a consumer to change products or services throughout his life, unless the brand disappears from the market. . This is the case of Don Gorske who is certainly McDonald's most loyal customer, thanks to the love he has for his Big Mac and the nostalgia they cause him when he remembers his father.
Place the secrets of digital marketing in your favor with this diploma
Digital marketing in the professional world is booming, master it and improve your strategies with this EDEM diploma. Taking into account the evolution of technologies, changes in consumption habits and the growth of digital consumers, digital marketing has become a powerful profession that is essential for any brand, entrepreneur or project that seeks to stand out in the market. virtual world, but why?
Portugal
"Balenciaga, Prada and Gucci should look for her" surprises granny's talent for fashion
Within the digital conversation, in recent days a short video has begun to go viral in which he shows himself the process of fashion photography, in which he shows himself as a child, with the help of everyday and common objects, dresses a a grandmother, who ends up surprising for her great talent for modeling, since the final product is worthy of any Balenciaga, Prada or Gucci cover, for which the community has widely celebrated the talent of the photographer, the little boy and wing model.
Japan
Nintendo launches new measure to curb cheating users
The video game industry continues to grow non-stop throughout the world, which is why the technological purchases that are dedicated to this sector make daily updates to improve the experience of each of its users. Nintendo seems to be evaluating launching a new measure to curb cheating users with a patent.
Now read:
Walmart sells a video card for 699 pesos and then cancels the sale due to a price error
"Balenciaga, Prada and Gucci should look for her" surprises granny's talent for fashion
Cemex follows Egg San Juan strategy and launches sack-shaped backpack
Evidence of online sale of Bodega Aurrerá for changing TV price in promotion