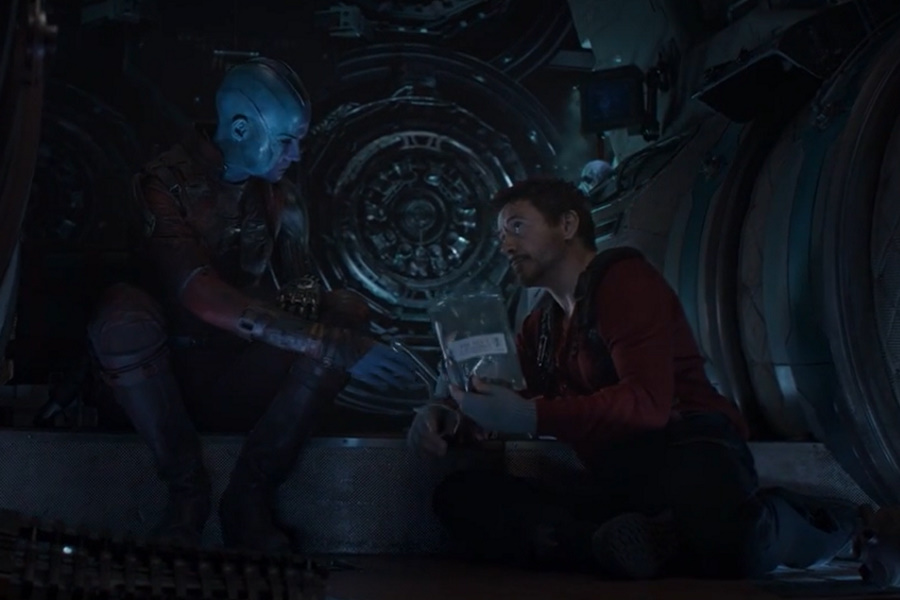 Karen Gillan, Nebula's interpreter at Marvel Studios, revealed that some of the scenes between her and Tony Stark at the beginning of Avengers: Endgame were the product of improvisation.
Avengers: Endgame presented us with the end of a decade of stories from the Marvel Cinematic Universe with a film that had everything from drama to laughter and even improvised moments by Nebula and Tony Stark, whose coexistence was most civilized, knowing the hostile nature of the daughter of Thanos.
Do not miss: Why did Tony Stark sacrifice himself in Avengers: Endgame and not Captain America?
In an interview with The Wrap site, Karen Gillan, an actress who plays Nebula in the Marvel Cinematic Universe, revealed that several scenes in which she was next to Tony Stark were born thanks to Robert Downey Jr.'s ability to improvise.
"I will say that I improvised a little Nebula because I don't know if you saw 'Endgame'… But basically, all the stuff with Robert Downey Jr. at the beginning was like the whole montage was improvised".
Gillian recognized the improvisational ability of Robert Downey Jr, who was the one who proposed some of the opening scenes of the film.
"All that was written was 'they play football. They eat, they do this.' And then we ended up improvising because (Robert Downey Jr.) is an amazing improviser… there was all this stuff about them playing the game and how much it meant to Nebula that he could actually win something. And that is why little by little he has been improvising more".
Avengers: Endgame stars Robert Downey Jr., Scarlett Johansson, Chris Evans, Chris Hemsworth, Mark Ruffalo, Jeremy Renner, Don Cheadle, Karen Gillian, Josh Brolin as Thanos, and Bradley Cooper, who lends his voice to Rocket. Raccoon. Brie Larson and Paul Rudd also join, playing Captain Marvel and Ant-Man.
Avengers: Endgame is available in digital video formats, as well as on the Disney Plus platform.
You can also read: Nebula shows significant injuries on the set of Guardians of the Galaxy Vol. 3
Source: The Wrap
Big Iron, the great return of Iron Man in SMASH and Marvel Comics Mexico
Tony Stark tries to restart his engines. He goes back to the roots of him. He put away all his high-tech toys and withdrew his image from the public to get his hands dirty again. It's time to put on some old-fashioned metal and… Fly! But can she really put aside his Stark-sized ego?
Life is not that easy, as his old friends and annoying enemies are quick to point out. Iron Man takes his fight to the streets and takes down old-school villains like Arcade and Absorbing Man, but…what's really on his mind?
SMASH and Marvel Comics Mexico brings you Marvel Básicos – Iron Man: Big Iron, a new era for the armed avenger, under the pen of Christopher Cantwell and the strokes of C Cafu.
Also being read:
Deadpool and Spider-Man taunt Batman and Superman!
Spider-Man will have a new love interest in the MCU
Children get stung by a black widow for wanting to be Spider-Man
Controversy over the new Spider-Man
Benicio del Toro and Zoe Saldana inaugurate the new Disney attraction