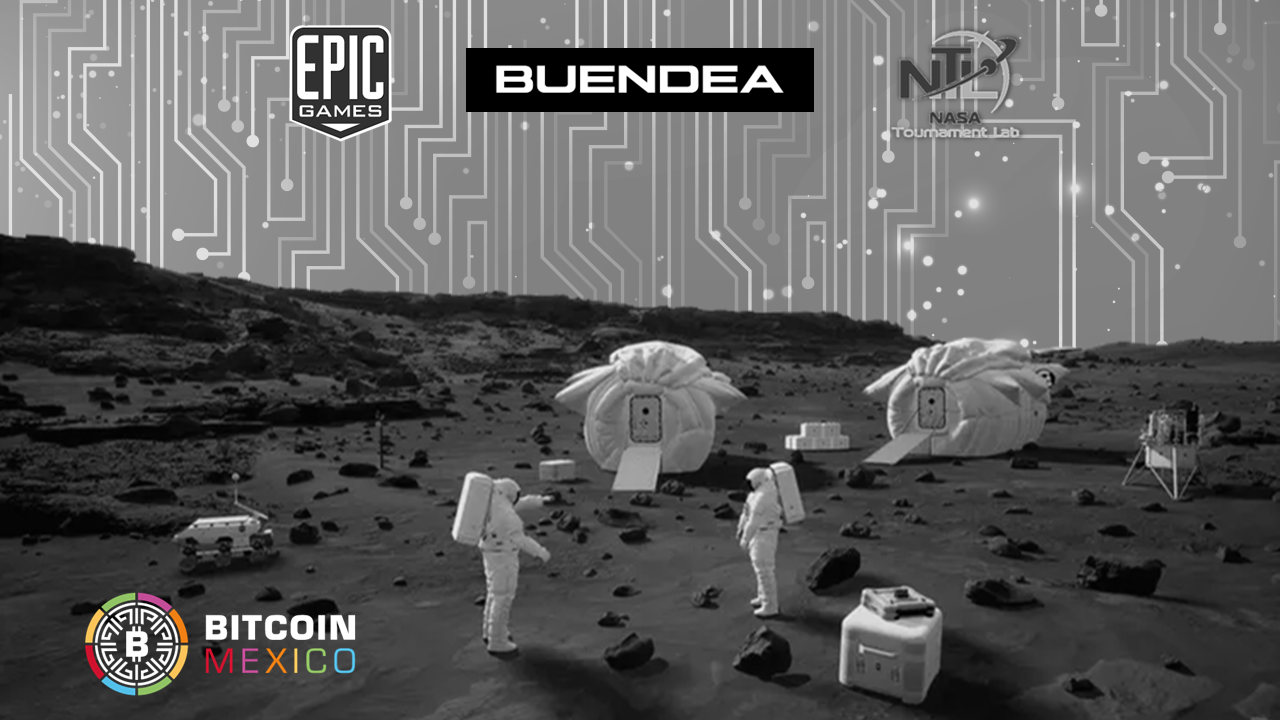 NASA has launched a call for those developers who are interested in creating a metaverse based on the planet Mars.
This call will award $70 thousand dollars for those who create the best design of a Martian metaverse
The challenge is called MarsXR and it is an initiative that the United States space agency created with two allies like Buendea, a company specializing in virtual reality, and Epic Games, a video game company.
The metaverse has become a recurring theme in the world of cryptocurrencies and has more and more presence, not only in this world but the National Aeronautics and Space Administration of the United States, that is, NASA launched a curious challenge for programmers. Offering $70,000 to those who create the best design for a Martian metaverse. Do you sign up with the red planet?
MarsXR
The challenge is called MarsXR and it is an initiative that the United States space agency created with two allies such as Buendeaa company specializing in virtual reality, and Epic Gamesvideo game company.
"The challenge is for game developers to create new environments and resources for the MarsXR Operations Support System (XOSS) ecosphere with the integration of Epic Game's Unreal Engine 5s", described Bitcoinist.
Unreal Engine 5, available since April of this year, is a graphics engine from Epic Games that promises to "revolutionize" video games, movies and series. It is not necessary to go into technical details, but this new modality will allow stories to be told in new ways and in a much more real way. It was already used in Hearts IV and Fortnite.
NASA has provided details about what Mars is like: its weather conditions, its color, shadows and also its field. This will undoubtedly be a very useful tool for programmers to carry out their mission.
The deadline for presentations will end on July 26 and the prizes will be awarded on September 27. There will be five categories and 20 distinctions. Each winner will walk away with nearly $6,000.
At the moment, there are already 266 innovators listed as well as 25 teams that promise to surprise companies with big projects on the Red Planet.
Mars, crypto destiny?
Mars seems to be the obsession not only of NASA, but also of Elon Musk, the man behind SpaceX and Tesla. The billionaire has said on several occasions that he considers that the planet will mint its own cryptocurrency and will not use Dogecoin, as he had said at first.
"I think Mars itself will need to have a different currency because it can't be synchronized due to the speed of light, or not that easily. Mars is, at closest approach, four light-minutes away. And if we add this approach, it's about 20 light-minutes away, maybe a little more."he pointed out, adding "So you can't really sync something if you have a speed problem of 20 light minutes. If you have a one-minute blockchain, it won't sync properly.".
The metaverse is one of the hottest and trending hotspots within the crypto ecosystem and NASA got in on the game. While the US government doesn't go near digital assets, the special agency does encourage programmers to use their knowledge to create a Martian metaverse.
It might interest you: