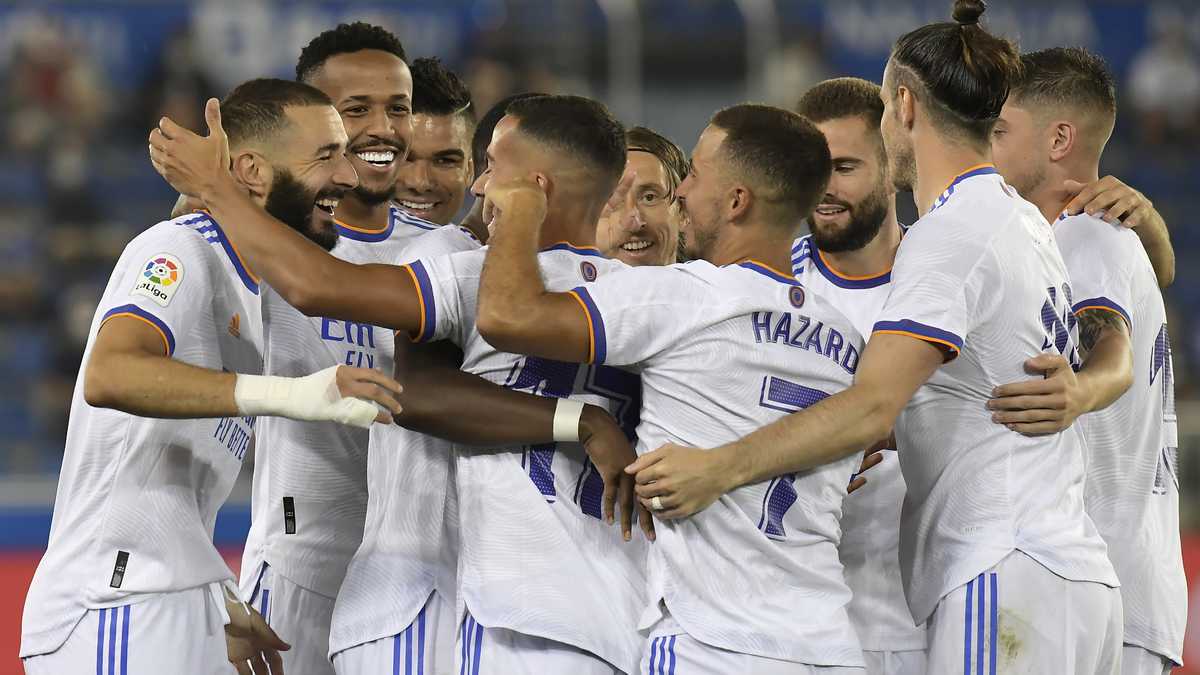 After several criticisms in the digital pulse, several users came out in defense of "la Reimers", assuring that she did a good job.

Real Madrid, in a match with a lot of media curiosity, came out with the victory over Paris Saint-Germain Football Club.
Marion Reimers, a sports journalist who currently works for the TNT Sports network, carried out part of the narration in the match between Real Madrid and PSG, but her work generated great controversy on social networks.
The name of Marion Reimres slipped into Twitter trends, after this day the meeting took place, perhaps, the most anticipated of the round of 16 of the UEFA Champions League, but also one of the most morbid would generate.
Today, on the Real Madrid pitch, Kyliam Mbappé and Paris Saint-Germain Football Club visited the "merengue" club to try to finalize what happened in Paris; however, the result did not play in favor of the Parisians and the white team took the victory by a score of 3-1 and promotion to the quarterfinals of the competition.
However, the conversation on social networks deviated a bit and the name of the former Fox Sports host was involved in several criticisms by some Internet users who showed their displeasure with the narration during the meeting.
It should be noted that this is not the first time that a narration by Marion Reimers has received several criticisms from Internet users, but rather it is a kind of constant in each of the games in which she is placed in front of the microphone.
It is so, on Twitter, some users took the floor to launch all kinds of comments to the host of TNT Sports:
It really is a martyrdom to listen to your narration … Terrible work … You always want to be the protagonist, you look like the chubby-cheeked espn faitelson who gets into everything .. please don't narrate

— Ikoko13 (@Ikoko131) March 9, 2022
Sit down lady, when will you stop narrating games! It hurts those of us who like to watch football…

– Mario hdez (@Mario_cache007) March 9, 2022
Great match, pitiful narration and comments

– José Antonio Luna (@JosAnto99804728) March 9, 2022
On the other hand, in the middle of the digital conversation, many other Internet users came out in defense of Marion Reimers, speaking well of her work and, above all, of her narration style.
Also, not only Marion Reimres was recognized by Internet users, but also by the narrators who were part of the broadcast in which Real Madrid took the victory with three goals from their striker Karim Benzema.
transmission of @PepedelBosque @LaReimers and the rest of the team @tntsportsmex I think ultra mega?! ?????? congratulations and may the magical nights of champions continue.

– Alberto Navarro (@BetoNaps) March 9, 2022
Does Dona Marion Reimers not narrate well? The truth is that she knows a lot about soccer and, for me, she is an excellent narrator.

— Buscaideas #NATONoBasesOut ?????????? (@buscaideas1) March 9, 2022
Today's narration @LaReimers in the third goal of Madrid is a jewel, to keep it in the drawer all life. «The old aristocracy vs the new bourgeoisie».
Thank you Marion!

– The Jimmypuff (@ElJimmypuff) March 9, 2022
@LaReimers is by far the best commentary in Spanish today. A crack in the whole expression of the word ??

– Eduardo (@eduardoogo97) March 9, 2022
Social networks and a new way of communicating
We know, Twitter has become a kind of battlefield where some users, in general, dedicate themselves to expressing their complaints and claims in any situation.
In the end, social networks have opened a new, much more global communication channel; Nowadays, it is very easy to create a link, anyone, through any platform, be it Facebook, Twitter, Instagram and even TikTok.
In addition, the relationship of brands and various personalities with audiences, today, can be more direct thanks to the immediacy provided by social networks.
In that context, Marion Reimers' narration, regardless of whether anyone liked it or not, in today's game is just one example of how audiences communicate today.
Now, we must not forget that we currently live in an increasingly connected society. This is revealed by the Digital 2021 study, cited by Statistical, which reveals that Internet users spend around six hours and 54 minutes connected to social networks. Whether through a computer, a smartphone or any other device, the reality is that, as reported by said study, Internet users spend more time on their online activities.
Now read: