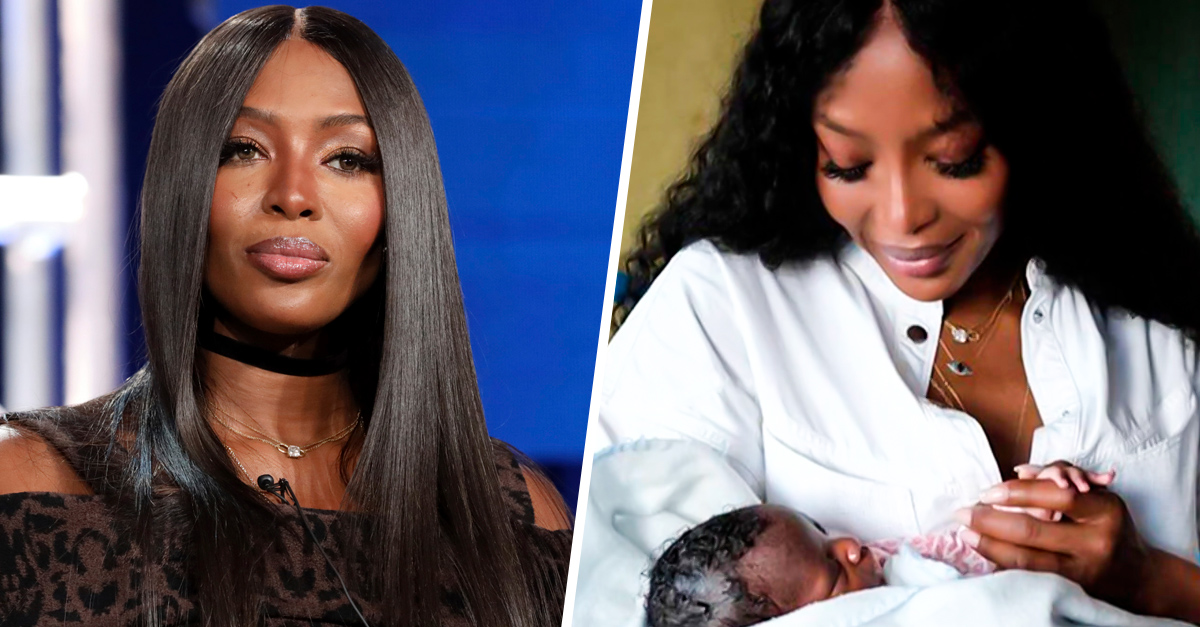 If you're in your twenties, thirties, or even forties and feel like being a mom isn't your thing or that you're not ready to take that important step yet, you may not be the only one.
More and more women in the world are putting off motherhood, either because they prefer to prioritize their education, careers or simply because they want to consolidate their relationship before starting a family. If anyone has shown us that it's never too late to say yes to the stork, it's Naomi Campbell becoming a mother at the age of 50.
The British supermodel, who is now 51 years old, surprised everyone when she shared the news in May of last year on her Instagram account:
A beautiful little blessing has chosen me to be your mother.
However, the announcement provoked reactions of all kinds. While some expressed joy, most criticized Campbell's decision to become a mother at her age, arguing that 50 is not the right age to make the leap into motherhood.
Without giving further details since then, the catwalk diva appeared on the cover of the magazine's March issue. fashion Brit with her nine-month-old daughter and spoke to the magazine about her long-time desire to have a baby.
I always knew that one day I would be a mother, but it is the greatest joy I could ever imagine. I'm lucky to have her and I know it.
The supermodel confessed that the biggest surprise she has had with motherhood is the fact that she wants to prioritize someone else before herself and that she has no problem with the 50-year age difference between her and her daughter, she even admitted who encourages her older friends to have babies.
Campbell amazed her followers when she announced the birth of her daughter, because just three months before she appeared modeling at Fashion Week in New York without an apparent baby bump, which generated a lot of speculation. For this reason, the comments that the baby could be adopted or the product of a surrogacy flooded the publication.
So far, Naomi has refused to reveal the name of the little girl or the identity of the biological father, but if she has made something very clear, it is that her baby is not adopted and that there is no ideal age to become a mother.
Hence the importance of leaving social pressure and prejudice behind, respecting the fact that motherhood is and always will be a personal choice.