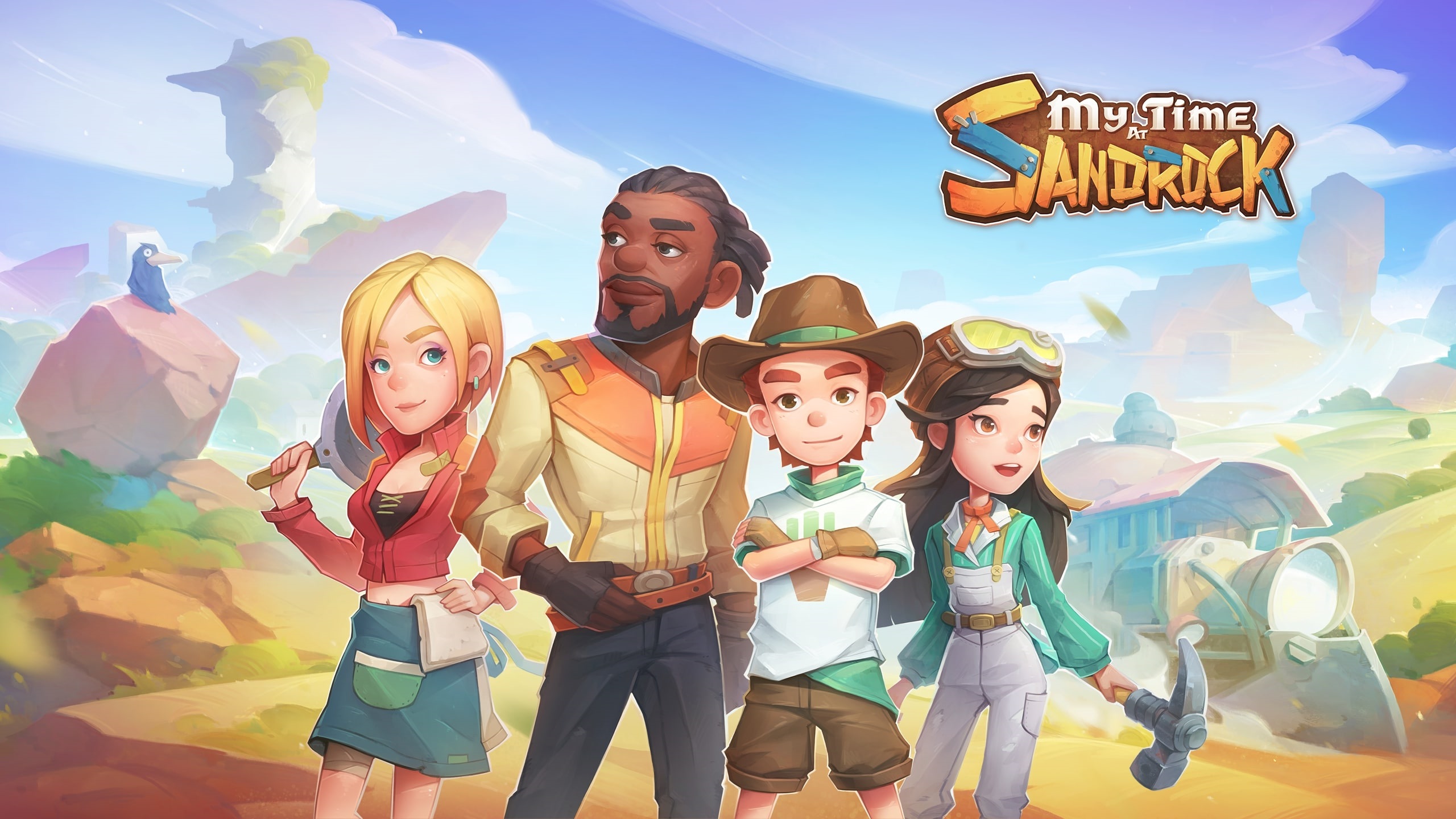 After selling more than a million copies of My Time At Portia, Pathea Games has decided to continue exploiting its successful universe. My Time At Sandrock is an RPG almost identical to its predecessor, but with a clear change of location.
For now My Time At Sandrock It is available in Early Access and can be obtained for PC through Steam and the Epic Store.
The reality is that, after several personal experiences that, by the way, you can find on this page, I face Early Access with a little fear. I was unlucky enough to run into several of them who were not at all ready to see the light of day. Some were impossible to play due to multiple errors that they had –you couldn't even click on one, something fundamental–, and others directly lacked content.
My Time At Sandrock, meanwhile, came to break that curse (?). This installment is a clear example of how a title should be launched in Early Access. It is perfect? Of course not, but it gives a general enough overview to teach us what the game is about. The best of all? The content that is present works well; there are no errors that make the gameplay impossible.
No big difference with Portia
Gone is the colorful rural landscape that invaded the screen in Portia. The developers now move us to Sandrock, a small community located in the middle of a desert. Our task will be to put ourselves in the shoes of the new "builder" of the town and work hard to return the community to its golden age, the one that was forgotten after the Day of Calamity.
As in its predecessor, we will have dozens of tasks to perform, both main and secondary. The first ones will allow us to advance in history, while the second ones will serve to improve our reputation, obtain more gold and increase our relationship with whoever carried out the assignment.
These tasks in question are based on manufacturing certain items or equipment. In order to build them we will need certain necessary items. The vast majority of them will be obtained by collecting debris on the floor, cutting down wood debris –for nothing in the world do you have to cut down a tree–, crushing stones and going to the mine. In this last location we can also find certain items to complete the museum of the place (any similarity with other titles is purely coincidental).
In addition to collecting and crafting, My Time At Sandrock It also has combat. We will use this modality, at least initially, to defeat the animals that are around us and obtain key raw materials such as leather or feathers.
Just enough
In this first stage, My Time At Sandrock It doesn't have much more content than what I mentioned previously: collecting, mining and crafting. The three points work without major errors, although it is noted that there is still a need to add content for each of them. The mine, for example, only goes up to level 11 and there isn't a huge variety of materials available to get.
Something similar happens with the combat, leaving aside the animals available to annihilate, the enemies can be counted on the fingers of one hand (and not to mention the little difficulty that it presents to face them).
A little oven blow
The graphic section, saving the distances, is very similar to what could be observed in My Time At Portia: Cartoony characters and a colorful general setting. Although the layout of the characters and objects is quite good for the stage in which the game is, it is clear that it needs a blow from the oven to be in all its splendor. In addition, the objects take an obscenity to load, in many cases you have to be almost next to them to be able to see them.
The same fate runs the sound section. Although the music is relaxing and accompanies the experience, it is completely repetitive. The songs are counted on the fingers of one hand, and although they are not annoying, if you feel that more variety is needed in them. In this direction, a point that does lack even more minutes in the oven is that of ambient sounds, which, on many occasions, are conspicuous by their absence.
conclusion
As a first impression, I fully highlight the work behind My Time At Sandrock. What is available works more than well (except for small things). Of course there is a lack of content, but at least this Early Access contains the necessary elements to give us a good overview of what the game is about.
System Requirements
MINIMUM: OS: Win 10 – Processor: Intel Core i3-2100 | AMD FX-6300 – Memory: 8GB RAM
Graphics: Nvidia GeForce GTX760 | AMD Radeon 7950 – DirectX: Version 11 – Storage: 20 GB available space – Additional Notes: Recommend installing Sandrock on SSD; Minimum system requirements may change in the future
RECOMMENDED: OS: Win 10 – Processor: Intel Core i7-9700K | AMD Ryzen 7 2700X – Memory: 16GB RAM – Graphics: Nvidia GeForce GTX1060 | AMD Radeon RX 580 – DirectX: Version 11 – Storage: 20 GB available space – Additional Notes: Recommend installing Sandrock on SSD; Recommended system requirements may change in the future