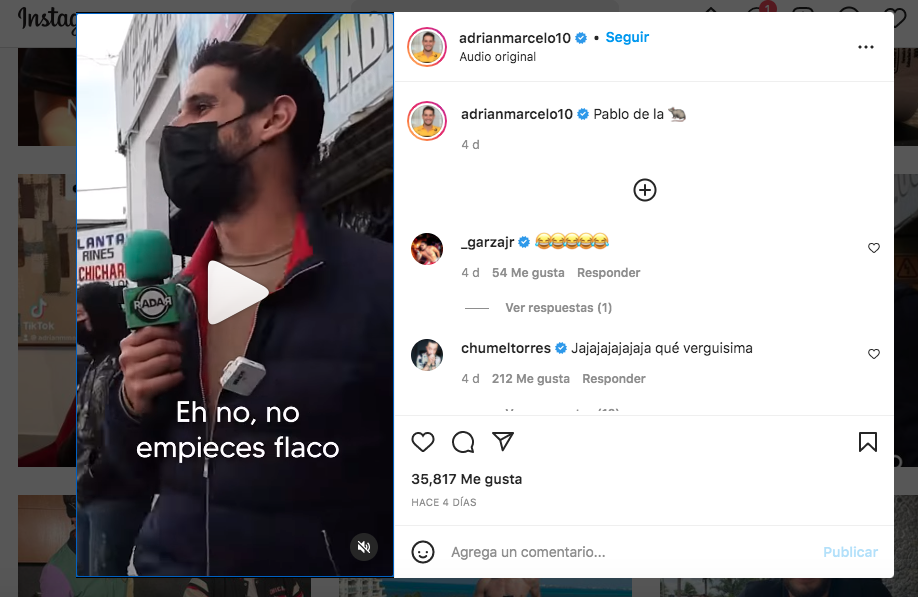 The driver of Multimedios, Adrián Marcelo, shared a video on his social networks showing the "theft" of the mirrors of his truck.
Working on television involves many risks, especially for those who are dedicated to making live links and must travel to locations where insecurity rates are very high.
A few days ago, to mention an example, the case of a television reporter who, while doing a live link, was hit by a car in the middle of the broadcast, went viral.
Despite the fact that the blow was strong, in the end, the reporter said she was fine and took the incident as something unavoidable to her work, "job hazards", as some would say.
Another case that has begun to become very notorious on social networks happened with a driver from the television station Multimedios. This is Adrián Marcelo, who is also known for making comedy content.
Through your account Instagramthe driver from Monterrey shared a video in which he reveals that, while he was broadcasting the program "Radar" for Multimedios, he was the victim of robbery.
According to what has been reported in local media, Adrián Marcelo was on Pablo A. de la Garza avenue, known for being a street where auto parts and all kinds of accessories and spare parts for cars are sold.
At work, as usual, the driver was doing interviews when, suddenly, he was told that something had happened to his car.
This avenue, it should be noted, is known because it is said that the auto parts that are sold are stolen. Taking that into account, it seems that the notice he was given caused more concern than usual.
After walking for several minutes, which he documents on video, he finally reaches the point where his truck is located and realizes that his rearview mirrors had been stolen.
"What a roe, they stole my mirrors. Our visit was not so pleasant, how sad. Obviously this was one of the risks that we talked about before… I'm going to have to buy them here," the driver joked.
In the end, it all turned out to be a joke by the people who work on Pablo A. de la Garza Avenue and, in fact, the mirrors were given to him.
Undoubtedly, despite the fact that it was a joke, what it makes clear is that situations like this can occur while a program is being recorded, whether it is live or not.
Beyond the joke, which managed to conquer several users on Instagram, there are cases where the drivers do not come out well and, on the contrary, they take the worst part.
Now read: