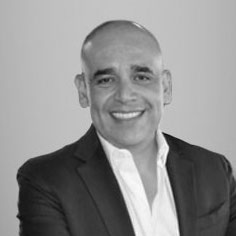 For those who are dedicated to the design of products or services, whether they are engineers, researchers, programmers or actuaries, they typically see their construction process culminated at the moment their creation sees the light and the commercialization stage begins, all this accompanied by events. aimed at the general public where the results of their months or perhaps years of hard work are presented.
The fantastic responsibility of carrying out products releases can be defined as the set of actions focused on contributing to the consideration, use, repurchase and even active promotion of our products or services by consumers and everything that takes place before, during and after the event, is as relevant as the event itself, so I share some experiences in light of AgroMarketing.
BEFORE: Plan like a millionaire, execute cautiously
In order not to fall into the chicken or egg game, determining the budget must become a mere procedure, almost anecdotal since having unlimited resources does not guarantee the success of an event, nor should the lack of these doom us to failure.
One of the most solid lessons that Agricultural Marketing has given me is that the creative process can be affected if it becomes hostage to the budget because the limitations will come before the disruptive ideas. In this sense, it is essential not to limit ideation as a consequence of the lack of resources, this in order that we can generate fertile ground for ideas that in another environment would be impossible to incorporate into our process and in this way, when we have Once we have defined what we would like to do around the launch, we will look for a way to achieve it despite not having the necessary resources.
Examples? Initiatives such as carbon capture to make agricultural work a more sustainable process were designed before even imagining the amount that would be required to make them a reality, but the positive impact and benefits to the members of the production chain are much more. higher than the initial investment.
Another button to serve as a sample is the productivity prediction digital tools that, like all technology launches, have seen their price decrease as these tools reach more farmers and the launches have been more of a co-creation process. with clients that a common and current proposal.
DURING: Guests and staff
Who should be your guest? On the frontier of planning and execution, there is the process of scheduling the event with its prospects because farmers, contrary to popular belief, have a complex agenda because the field is very jealous because if they are not sowing, cultivating or In reaping, multiple administrative, financial, or technical activities happen simultaneously so in order for the people you want to see at your launch to actually attend, you must schedule well in advance.
The profile of your guest will vary depending on the industry in which you are incorporated and in the case of agriculture it is necessary that beyond making a choice among the largest clients, it must be done in a combination that also incorporates those who have been linked to the brand the longest, those who are more enthusiastic about our brands or those who, due to their influence, are considered opinion leaders at the regional level but above all early adopters they play a fundamental role as they will be the ones who exemplify the first use of our products.
Those who should not be considered as guests are those members of your organization who attend the event in their role as officials, regardless of the hierarchical level or functional area to which they belong, they must have an assigned role during the launch day.
The sales team is typically the host who must know the general dynamics of the event in order to focus their energy on creating a memorable experience for our guests. Executives and middle management must be clear about the role of closeness with clients and even deliberately and not accidentally distribute themselves at the meeting points of the place where the event takes place since that coordination will bear fruit in terms of the information that can be collected, the agreements that can be closed and even the sales that are to come.
Then be sure to buy a beer for your colleagues, but there is nothing worse than seeing a member of the team waiting to be treated as a VIP guest instead of taking the bull by the horns and generating interesting interactions and relationships.
AFTER: Follow-up
If you are a disciplined believer in customer management, you will agree that in these kinds of events there are tremendous opportunities to map our contacts and record not only names of attendees or how many hectares they plant but also reinforce points of contact, but mainly follow-up.
From the beginning, we must plan what type of contact we need to establish with our clients after the event, assign specific people to follow up on the probable acquisition of the product that we have just launched and even agree on an appointment for this to happen and come in faster, a lot. better. How fast? As much as your digital capabilities allow, for example, send him a message the next day by whatsapp or email about the most relevant moments of the launch, an infographic with key information and even a video memory that allows you to easily remember what lived the day before.
Dose those resources so that they do not become spam, but If you can tie the emotionality of the launch day to a concrete action of a commercial agreement, you have understood it all. The most common mistake we make is thinking that the event is the culmination of the launch when in fact it is the beginning.
TIMELESS ELEMENTS: Measurement and Diffusion
Another relevant action is to measure the effectiveness of the event. You could do a survey almost immediately, but it will have the famous politeness bias where your guest will only talk about nice things in gratitude for your consideration (the farmer doesn't beat around the bush to be honest, though). The valuable thing is that, after a couple of weeks, you arrive with specific questions to find out if the customer is considering purchasing the newly introduced product and to set an appointment to close the deal.
Regarding dissemination, I tell you that in the agricultural industry the word of mouth It is extremely effective and without ignoring how positive it can be when it comes to quickly publicizing your new product in farmers' circles, you must be prepared to know how to deal with the complaint of those who have not been invited because no one wants to feel like a customer of second line.
Therefore, replicating the main launch event in a granular manner in smaller regions is always a great low-cost, high-impact alternative. Remember that in the agricultural sector the communication channels are usually different from those of other markets, so the press, the radio and even the peripherals (yes, even if you doubt it) are usually effective mechanisms to transmit our releases.
Sowing Reflection
A few years ago we included a speaker who narrated his life story and how he overcame an accident that left him immobile for a long period of time. During their conversation we felt that the response from the audience had been very soulless, but when this character came down from the stage, there was a great uproar to take a picture with him, hug him or simply exchange a few words.
Those who chose this speaker had done their homework very well as they asked trusted clients if this presenter profile could make sense for farmers and the response was more than overwhelming, which is why the result was so positive. Remember, you are not always the target.
If you liked this column, please share it and tell me about your best product launch experience. If you didn't like it, share it anyway and maybe we'll find someone who can help you. A hug and see you at @soyjuanbecerril.