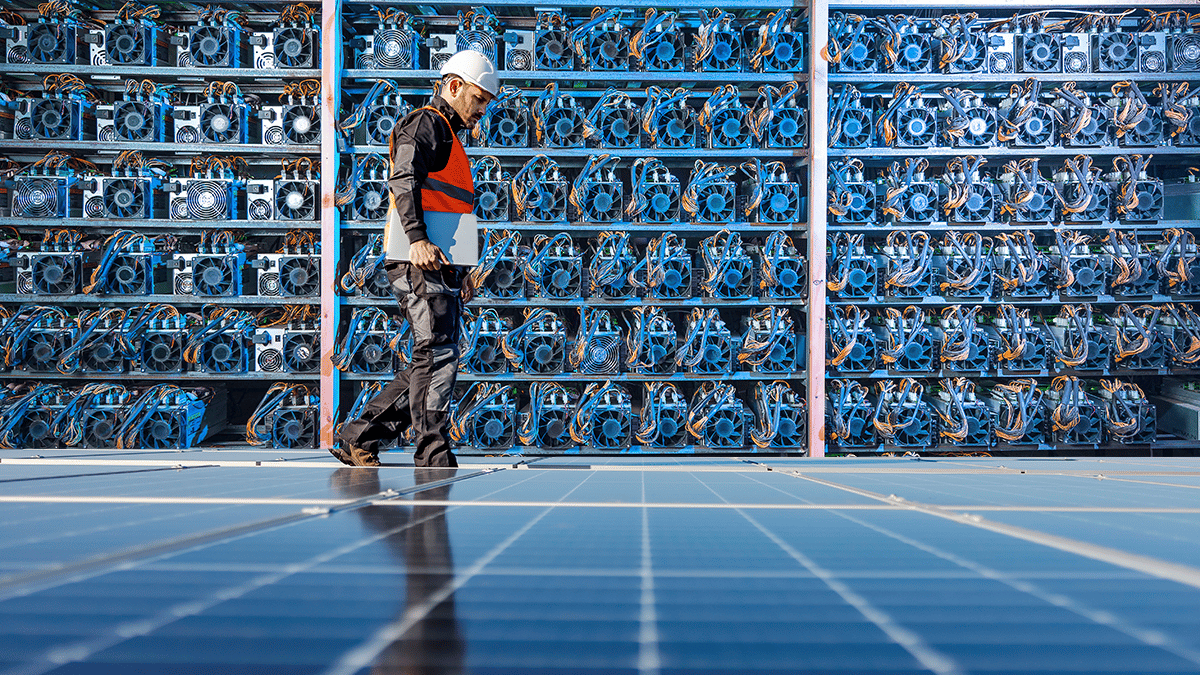 A project led by the American technology company Aspen Creek Digital Corp. will be activating new Bitcoin mining farms that will work with solar energy.
The first of these will be located in Colorado, United States, along with an electrical complex capable of generate 10 megawatts (MW) through solar energy. This amount of power would be enough to power over 3,000 ASIC miners Antminer S19 model, the type of hardware they will be using at Aspen Creek.
To use all available energy exclusively to mine Bitcoin, Aspen Creek alone could provide over 270 PH/s of mining power to network.
The facilities of almost 7,000 m2 of this North American company will also serve as a testing, maintenance, storage and training center for the growth of the project. Also, this space it will also host a set of miners belonging to the firm Galaxy Digital, who gave Aspen Creek a vote of confidence in light of the commitment and dedication they show.
The company slogan, "powerfirst» (power first, translated from English), describes your policy regarding the development of your project. This idea of ​​focusing first on assembling the necessary infrastructure and logistics, to then resolve matters related to finances, is what caught the attention of Galaxy Digital, in the words of the head of its Mining department, Amanda Fabiano, to others. media.
More Solar Powered Bitcoin Mining Farms
The solar-powered Bitcoin mining farm in Colorado is just one of three being prepared by the Aspen Creek team. The other two are located in the state of Texas and thanks to They have a solar energy supply that adds up to more than 280 MW combined between both facilities, they will be able to share surplus electricity with the local electrical system.
Of these farms, one of them is expected to start operating during the summer months. Its facilities will be able to house up to 10,000 ASIC miners with 30 MW of energy, although electricity generation is estimated to be around 87 MW. This already has the necessary permits to be operational, while the paperwork for the third farm is still in process.
In addition to Aspen Creek Digital Corp., other Bitcoin mining companies and firms are focusing on the use of renewable energy. Most notorious in the media is the solar-powered farm announced by Bitcoin developer and Blockstream CEO Adam Back.
CriptoNoticias, in a previously published article, explains that the farm in question should produce about 30 PH/s of mining power on the Bitcoin network. It should be noted that its construction and commissioning have the logistical support of Tesla, by Elon Musk, and Block, by Jack Dorsey.