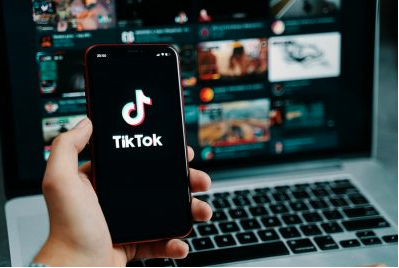 The foundation of social networks within the new normality has allowed content creators to have more and better platforms to make themselves known; however, the opening of possibilities within social networks has also increased the number of users, so that he impact and stand out, can be complicated at times, That is why you should know these 7 tips to improve your content on TikTok, by Misik.
Standing out within a growing cdigital community is complicated, this if you take into account that data provided by We Are Social and Hootsuitewithin its Digital 2022 report, in which it is estimated that the number of Internet users rose by at least four percent worldwide, which means that, currently, there is a base of Internet users of more than 4,950 million, a figure that represents 62.5 percent of the world population, figure that shows the importance of knowing how to achieve a greater impact on the taste of Internet users.
7 tips to improve your content on TikTok
Since its launch in 2016, the platform and social network TikTo has become one of the most representative within the digital community, so much so that data provided by Statistical point out that currently TikTok, has a user base of more than 1,232.69 million, Therefore, these tips will help you win a place within the preference of tiktokers.
Be original: Within this platform, it is common for creative content to be constantly repeated in the different channels, so being original results in one of the best strategies.
They maintain a uniform appearance: Regardless of the content that is generated, it must be regular and recurring both in the theme and the style that will be used to record and publicize, so that the community generates links.
Collaborate with other creators: The digital community is often very active, so content creators should consider building relationships with other creators to broaden their user base.
Interact with the community: Carrying out raffles, prizes, dynamics and the rest with the community speeds up the process in which Internet users generate links with creatives, allowing the community to grow.
Be constant: Although generating original content is a good strategy, it must be constant, since to generate a fan base
Upgrade your team: Not only is it enough to generate original content, since quality is an essential part, for this reason it is necessary to seek to have the appropriate technology, which allows improving the quality of the content, for this devices such as the Misik light ringhas technology and the right scope to provide better lighting for your videos.
Be cross-platform: Although your strong base of followers can be found within a single platform, the truth offered by the network allows you to have an impact within the different networks, which will help more and more Internet users to know and share you.
Now read:
Cwill receive teachers' salaries according to their current income level; they will distribute 25 thousand million pesos
Mauricio Gutiérrez, new ambassador of Corporate Excellence – Center for Reputation Leadership in Mexico
David Shane will clean up Amber Heard's image, without first doing it with his
Bitcoin Fails To Come Out Of Collapse Amid Threats Of New Regulations