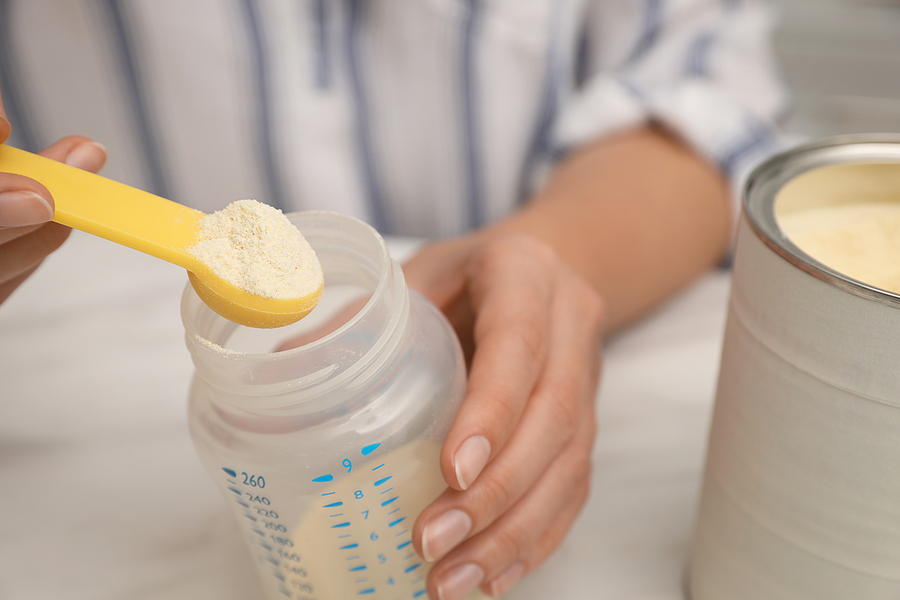 During the first seven days of August each year, World Breastfeeding Week is commemorated.
Misleading advertising of milk formulas on social networks tries to convince mothers, fathers and caregivers.
Exclusive feeding up to six months with breast milk would prevent premature deaths of girls and boys and would generate savings of 200 billion pesos.
Food is an essential part for all people. It is also an element with which a large number of diseases and ailments can be prevented from the moment of birth. That is why now the Ministry of Health (SSa) launched an alert about the milk formulas and other baby foods such as baby food and snacks. The downside is that most are high in added sugars, trans fats, sodium, and protein.
False and incorrect information
These products are misleadingly advertised on social networks to convince mothers, fathers and caregivers to purchase them for consumption by their daughters and sons, with the consequent damage to health, according to a study carried out by the National Institute of Public Health (INSP) and the United Nations Children's Fund (UNICEF).
During the virtual forum on breastfeeding as a basis for healthy eating and the indicators of this practice, specialists from the Center for Research in Nutrition and Health of the INSP, led by Simón Barquera Cervera, agreed on the Importance of breastfeeding for the well-being of the mother-child binomial. Also in the need to work at all levels to prevent commercial interests from determining the health of our country.
They pointed out that all milk formulasbreastmilk substitutes and infant foods should be included in the Mexican Official Standard NOM-051-SCFI/SSA1-2010 on labeling of food and non-alcoholic beverages. Here the commercial and sanitary requirements that must be met are established.
Tips to improve breastfeeding
On the occasion of World Breastfeeding Week, which is commemorated the first seven days of August, the CINyS-INSP researchers, Luz Dinorah González Castell, Mishel Unar Munguía, Ivonne Ramírez Silva and Anabelle Bonvecchio Arenas, issued recommendations to improve breastfeeding exclusive breastfeeding up to six months and complementary feeding practices.
They recalled the importance of continuing breastfeeding up to two years of age and reinforcing the intake of fruits, vegetables, meat and eggs in girls and boys from six to 24 months. In addition to eliminating the consumption of sugary drinks and ultra-processed products.
They also pointed out that the National Survey of Health and Nutrition (Ensanut) 2020 exposed the excessive use of bottles to feed two-year-old girls and boys. This makes them more prone to the development of cavities and deformation of the mouth, so they must be eradicated, the experts recommended.
They explained that exclusive feeding with breast milk from birth to six months would prevent the premature death of 1,700 girls and boys each year. Likewise, it would generate savings of 200 billion pesos, an amount that is estimated to be destined for the health care of mothers and children, loss of productivity and the purchase of infant formula and food.
They also agreed that it is necessary to update the Mexican Official Standard NOM-131-SSA1-2012, Products and services. Formulas for infants, continuation and for special nutritional needs. The objective is to include the prohibition of any type of misleading advertising.