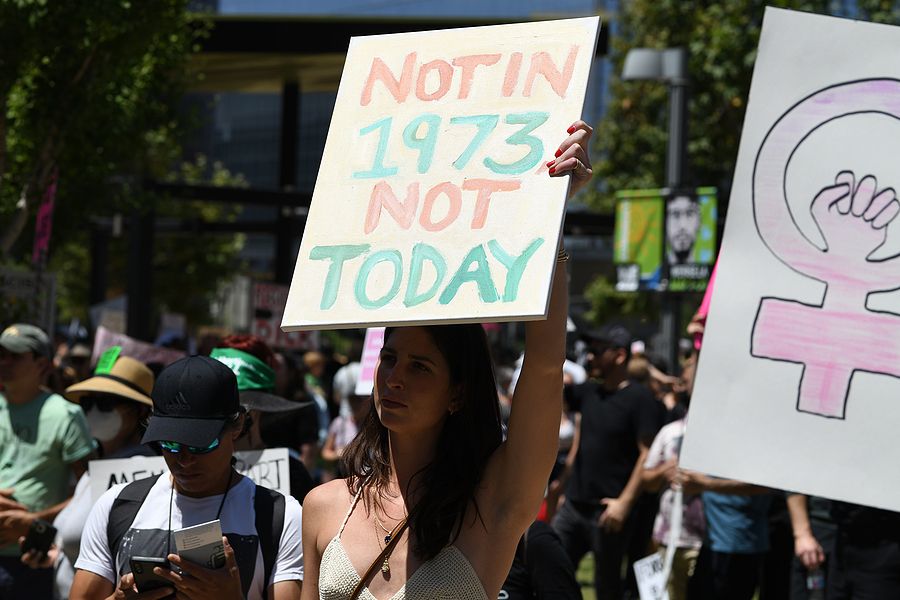 The United States Supreme Court of Justice overturned a 1973 ruling that allowed abortion throughout the territory.
Now, each state will decide in a particular way and criticism and protests abound, the country is convulsed by this.
Mark Zuckerberg does not want problems and, following the internal rules, the bosses demand that Meta employees not talk about it in the workplace.
With the intention of avoid a "hostile environment", Meta (company behind Facebook, Instagram, Oculus and WhatsApp) is removing all reference to the prohibition of abortion in internal communications.
Discovered it New York Times by having access to documents from the company led by Mark Zuckerberg.
Meta's determination comes after last Friday's ruling by the Supreme Court of the United States with which another ruling, from 1973, was revoked, which gave the green light to abortion throughout the territory of the country governed by Joe Biden.
Since the judgment of the Court was known, Meta is asking its workers not to discuss this topic in internal communication channels.
According to the NYT report, posts mentioning abortion were removed and company bosses told subordinate workers in a document that "no open discussions" will be allowed in Meta workplaces to "avoid the risk of creating hostile environments".
Repeal of abortion in the United States
On Friday of last week, the Supreme Court of the United States struck down the famous 1973 ruling "Roe versus Wade" and, in this way, determined that abortion is no longer a constitutional right throughout the federal territory.
With this bug, each State will determine whether or not it accepts the voluntary termination of pregnancy for women.
There was a lot of criticism, from companies that announced that they will pay for trips to other states for their employees who want to have an abortion, to Hollywood actresses who condemned the annulment of the right to abortion in the United States.
Meta does not want to talk about abortion on its platforms
"On our internal platform, moderators quickly remove posts or comments that mention abortion," says a LinkedIn post published by Ambroos Vaes, a software engineer working for Meta-Inc.
Until this Monday, June 27, as confirmed by NYT, Meta has not expressed its position on the subject and did not respond to the requirements.
This is not the first time that Meta has tried to keep its workers from talking about controversial issues in their workplaces.
Zuckerberg's holding company recently updated its communication policies following the murder of George Floyd in 2020 and from that point on, the company told workers that they could no longer discuss political and social issues on internal channels.
Now read:
These companies will offer free trips to employees who want to abort
Tec de Monterrey approves anti-abortion club and the networks go crazy
US Supreme Court would annul the right to abortion: the news that goes around the world