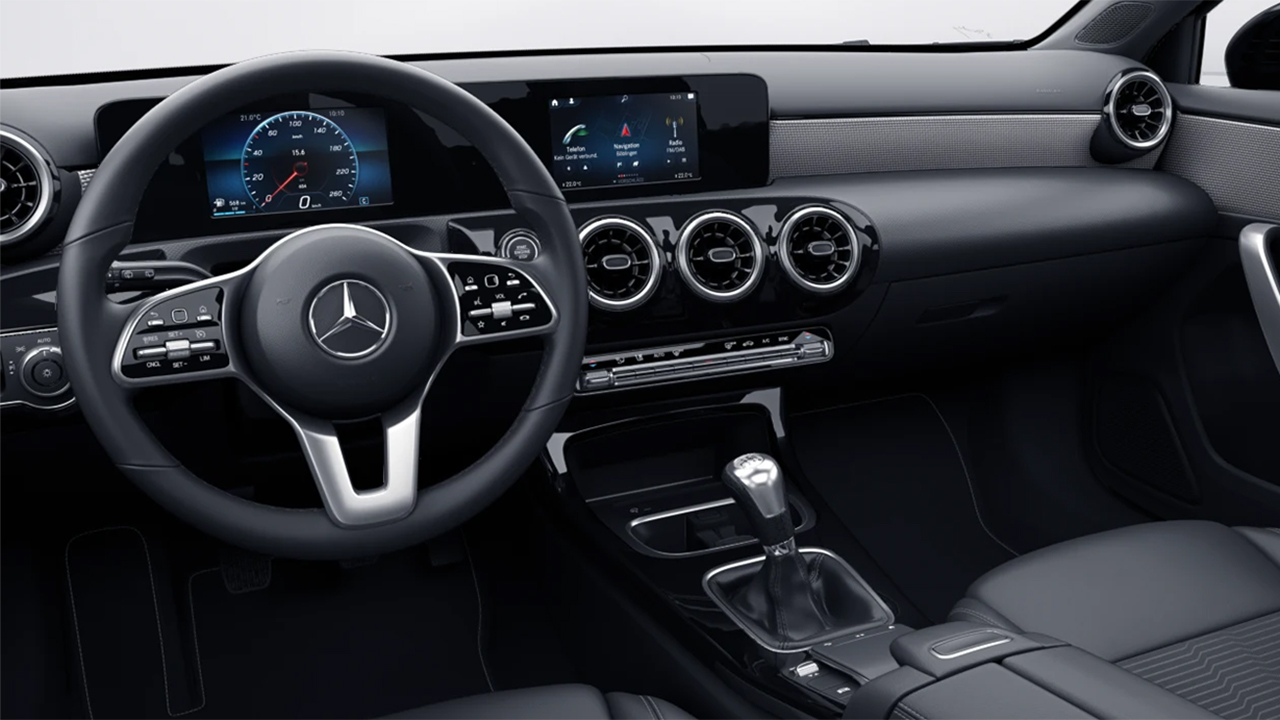 Is it the decline of cars with manual transmission? Mercedes is clear about it and has decided to put an expiration date on its models with manual transmission. An expiration date that is just around the corner and it is much sooner than you may think. These are not good times for lovers of this type of gearbox.
Mercedes has made a decision that will not please the most purist drivers. The popular premium brand has decided to remove the manual transmission from its passenger car offering. Unfortunately, Mercedes models with a manual gearbox have an expiration date. An expiration date that is practically just around the corner. And it is already looming on the horizon.
The supply of Mercedes models with manual transmission has been considerably reduced in recent years. Some adjustments in the offer that already presaged what the future of this type of transmission would be in the star's signature. Now, not being expected is good news. Mercedes will phase out cars with manual transmission in 2023. We already have a date for the disappearance of the manual gearbox from the range of passenger cars.
Mercedes points to the cause of the disappearance of the manual transmission

A spokesman for the Stuttgart company has indicated what is the main cause of the disappearance of the manual gearbox. The electrification. "With the rise of electrification, we see that customer demand is shifting towards electric mobility components, battery and (partially) electric powertrains. Gradually Mercedes-Benz will no longer offer manual transmissions," the spokesman said.
It is true that, although with a certain trick, there are electric cars with manual transmission. However, the course established by the industry in parallel to the changes in trends that Mercedes itself points to, bode bad times for manual cars.
The company has not gone into detail about specific deadlines on when this option will no longer be available in its range. It is not ruled out that Mercedes will initially focus on the manual versions with less commercial pull and, later, do the same with those that generate a greater volume of sales.
Which Mercedes models have a manual gearbox?

At this point, an important question should be asked: Which Mercedes models are still available with a manual gearbox? Well, as we pointed out at the beginning of this article, Mercedes has been reducing its offer of manual models in recent years. There are currently only three models available that can be configured with this transmission. And all of them are part of the group of access models of the brand. They are the Mercedes Class A, the Mercedes Class B and the Mercedes CLA.
It is also important to make it clear that the manual transmission is available in the most basic gasoline engines. More specifically in the models with a 1.3-liter engine of 136 hp and 163 hp respectively. In both cases with front-wheel drive.
Source: Automobilwoche