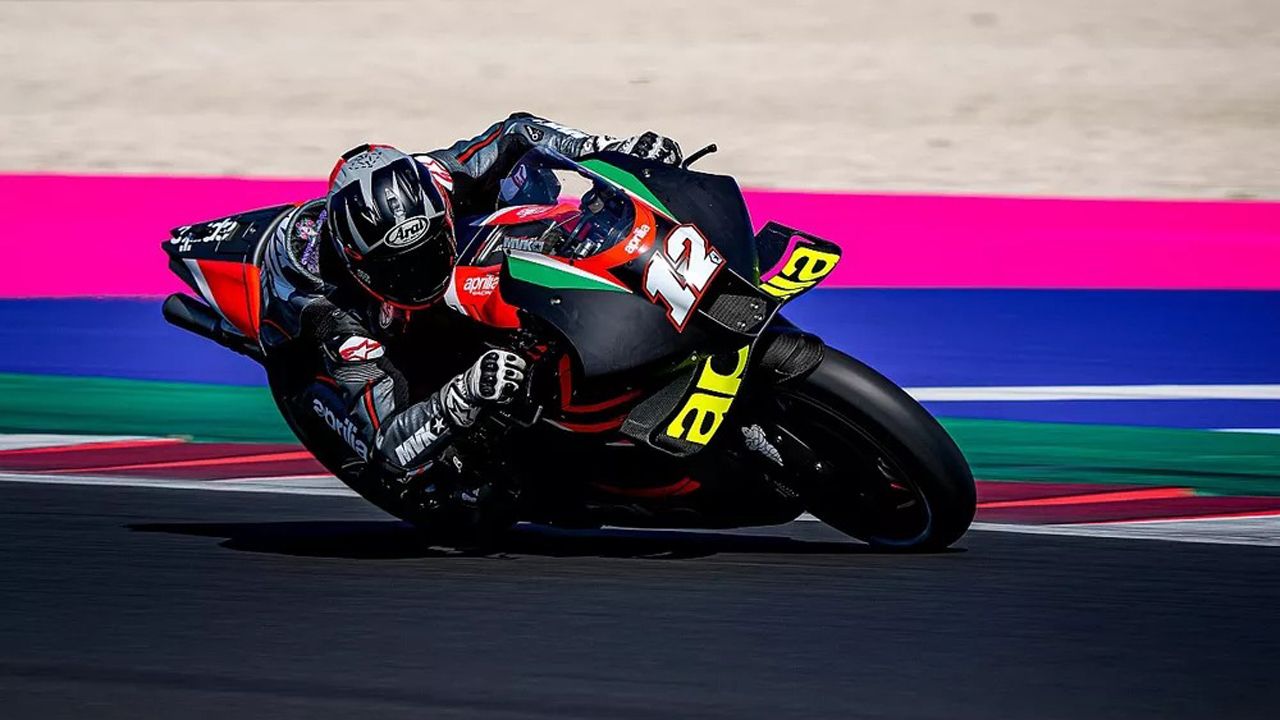 Maverick Viñales has abruptly closed an important stage in his career as a Yamaha rider. An ending that doesn't do justice to the successes that Mack and Iwata's signing together have achieved, but that seemed necessary. In fact, Viñales already works as an Aprilia rider for all purposes after testing the RS-GP in the two-day test that the brand has carried out in Misano. A satisfactory first contact that has led to Maverick competing in the Aragon GP and in the rest of the MotoGP events this year. It is clear that Viñales is smiling again.
In fact, Maverick Viñales has made it clear in his first statements after the Misano test, taking stock of his first days as an Aprilia rider: «I think in all my life I have never had a moment when I was so happy. After five years at Yamaha there were a lot of ups and downs and I didn't understand many things. As soon as I've jumped on the Aprilia and seen the potential, I know I can do even more.. It was a good decision because now I have the opportunity to do six races and it is something better than doing five days of testing. I will try to prepare well for 2022».
Along these lines, the Catalan rider has assured: «To be honest I was hoping to be home until November, without being able to ride on any motorcycle. This opportunity has been given because I have left Yamaha and Aprilia has offered me this option. It makes me very happy because everyone on the team is working very hard and his enthusiasm is very great. Also, we are coming off the podium at Silverstone with Espargaró, so there is no better time to join the team. I want to give you all my 'feedback'. Aleix and Savadori have done an incredible job. My adaptation to the bike has been quite fast, although I have to change the way I brake».