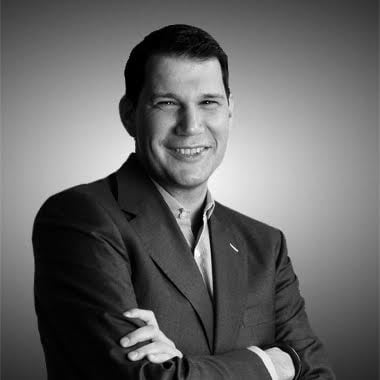 This year started as strange as the previous two, pandemic, inflation and now a war in Europe. Understanding which is the most suitable 2023 marketing strategy for your brand is one of the most important decisions of the next 6 months. Russia's unacceptable invasion of Ukraine heralds the biggest marketing shift of the last 60 years.
Vladimir Putin is somewhat right when he says that the sanctions imposed by Western countries on Russia are an economic war. Following his invasion of Ukraine, Russia has become the most sanctioned country in the world with 5,581 sanctions. According to data from Castellum, Putin's invasion has pushed Russia to overtake Iran (one of America's biggest enemies in West Asia). It is not only about sanctions, the cost in terms of permanence of companies is brutal. Ford, General Motors, Toyota, Boeing, Airbus, Apple, Facebook, Twitter, Visa, American Express and many more have stopped offering support or have left the country.
Let's think about the food sector; McDonald's is temporarily closing its Russian restaurants along with 108 others in Ukraine. This represents —according to company figures— 9 percent of its global revenue. In this sense, the long list of companies that leave Russia will have a significant blow to their income and will have to replace it in more friendly markets. Before the war, China or India would seem like the backup plan, today they don't look so attractive, those two countries have been lukewarm in supporting the western bloc. It is evident that all these brands will have to grow, Mexico and Latin America are the alternative. According to a statement from Procter & Gamble "We are significantly reducing our product portfolio to focus on basic health, hygiene and personal care items that Russian families need in their daily lives", they also announce "suspension of all media, advertising and activity promotional". Something similar happens with Unilever, Mondelez and Yum Brands.
Brands in Mexico have not realized that in the coming years they will have to make up for the decline in sales in Europe with the domestic market. Interesting times are coming for local marketing. The pandemic forced most firms to specialize, reduce costs and do performance marketing, in less than two months they will have to quickly turn to "big ideas" and branding. There will be no other option, this effect will be replicated globally in an effort to maintain the market value of all these firms, the alternative is to accept another year of contraction.
Marketing Strategy 2023: The War Ended the Age of Expansion
Between Ukraine and Russia there are approximately 200 million human beings, two weeks ago they were considered part of the global economy and subject to consumption stimuli. The capitalist world counted them among the markets to serve. Today they have been left out of the equation and will have to be replaced. This creates huge unemployment problems in Russia and decreases revenue for brands in that country, but it also frees up marketing resources and empowers the currently conflict-free Americas.
Among the most attractive markets is Venezuela, which, having fewer restrictions from the US, will be able to absorb new brands, markets and investment. Mexico also has room for growth, especially in the south of the country.
Big Ideas more than performance
Marketing based on conversion and financial metrics is extremely useful in mature markets, but in a time of forced growth, it will be necessary to look for 360-degree campaigns and national reach. Mexico has the infrastructure and personnel to bring brands and expansion. The challenge is to turn the strategy to branding as soon as possible, the brands that do so will have good years, those that decide to wait will succumb to the pressure of transnational firms. It is time for Mexican brands, let us remember in 1994 those that waited were acquired or simply perished.