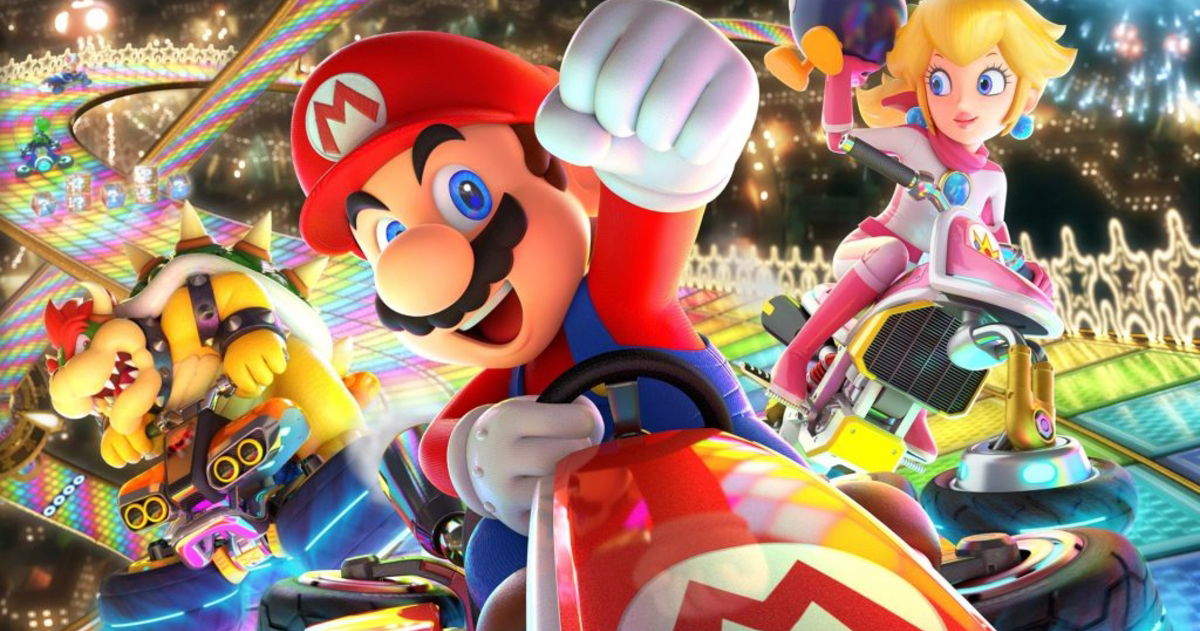 Mario Kart 8 Deluxe is today the best-selling game in the series and on Nintendo Switch.
Nintendo Switch celebrates this year five years in the market, being so The hybrid console arrived accompanied by The Legend of Zelda Breath of the Wild, ARMS, Splatoon 2 and Mario Kart 8 Deluxe during its first months. However, it should be noted that the racing title has much more history in the video game industry, being a game that has been going on since before it was even known about the existence of this platform.
This is because it was almost eight years ago that Nintendo released Mario Kart 8 on Wii U, this being, therefore, the longest period that we have had between one delivery and another and the reason why many people cry out for a Mario Kart 9, something that is done, in a sense, implausible knowing that Mario Kart 8 Deluxe is the best-selling game in the series and on Nintendo Switch with more than 39 million copies. And this data does not include the last Christmas.
Under this premise and being a title that can reach 45 million, the debate on the business need for this ninth installment is in the air, although it must be said that in between we have had Mario Kart Tour, a title made for mobile by DeNA. And so far everything we know. Up to now.
A renowned journalist talks about Mario Kart 9
It has been the GamesIndustry medium where this prediction by Dr. Serkan Toto has been published, a reputed journalist, who claims that Mario Kart 9 is currently in development, adding that this title will add a new twist to the saga as were the flying and water cars in Mario Kart 7 and antigravity in Mario Kart 8. For greater inri, states that the title could be announced during this same year–
In addition, also points to a new project for smartphonesThis being an area that Nintendo has largely abandoned since the launch of Mario Kart Tour last 2019.
It should be noted that last year it was already said that Mario Kart 9 was in development, even stating that it would be the Christmas game of 2021. It goes without saying that we are in January 2022 and we have not had a trace of this supposed title, so This information must be taken with a grain of salt to avoid further disappointment..
All this being said, there is no doubt that Mario Kart 9 or whatever it is called will be in development, although at this point in the film it would be more of a title for the successor to Nintendo Switch than for the hybrid console itself, unless Nintendo chooses to end the generational cycle as has been rumored. Time will tell.
Related topics: Video game
Subscribe to Disney + for only € 8.99! to subscribe